Rebel Pilots Buzzed Erdogan's Plane, But Didn't Fire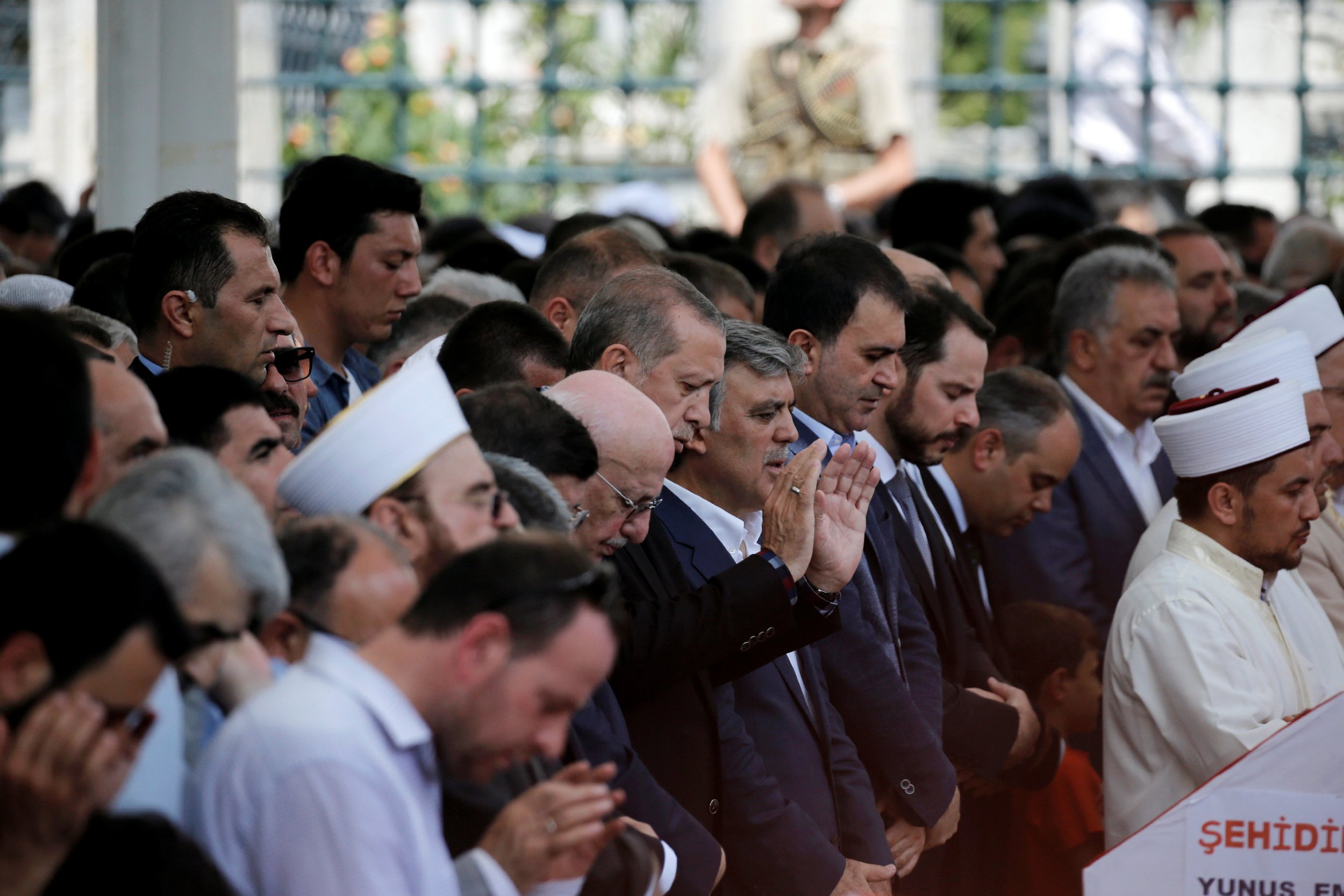 At the height of the attempt to overthrow Turkish President Tayyip Erdogan, the rebel pilots of two F-16 fighter jets had Erdogan's plane in their sights. And yet he was able to fly on.
The Turkish leader was returning to Istanbul from a holiday near the coastal resort of Marmaris after a faction in the military launched the coup attempt on Friday night, sealing off a bridge across the Bosphorus, trying to capture Istanbul's main airport and sending tanks to parliament in Ankara.
"At least two F-16s harassed Erdogan's plane while it was in the air and en route to Istanbul. They locked their radars on his plane and on two other F-16s protecting him," a former military officer with knowledge of the events told Reuters.
"Why they didn't fire is a mystery," he said.
A successful overthrow of Erdogan, who has ruled the country of about 80 million people since 2003, could have sent Turkey spiraling into conflict and marked another seismic shift in the Middle East, five years after the Arab uprisings erupted and plunged its southern neighbor Syria into civil war.
A senior Turkish official confirmed to Reuters that Erdogan's business jet had been harassed while flying from the airport that serves Marmaris by two F-16s commandeered by the coup plotters but that he had managed to reach Istanbul safely.
A second senior official also said the presidential jet had been "in trouble in the air" but gave no details.
Erdogan said as the coup unfolded that the plotters had tried to attack him in the resort town of Marmaris and had bombed places he had been at shortly after he left. He "evaded death by minutes," the second official said.
Around 25 soldiers in helicopters descended on a hotel in Marmaris on ropes, shooting, just after Erdogan had left in an apparent attempt to seize him, broadcaster CNN Turk said.
Prime Minister Binali Yildirim had also been directly targeted in Istanbul during the coup bid and had narrowly escaped, the official said, without giving details.
Flight tracker websites showed a Gulfstream IV aircraft, a type of business jet owned by the Turkish government, take off from Dalaman airport, which is about an hour and a quarter's drive from Marmaris, at about 2240 GMT on Friday.
It later circled in what appeared to be a holding pattern just south of Istanbul, around the time when a Reuters witness in the airport was still hearing bursts of gunfire, before finally coming in to land.
Gunfire and explosions rocked both Istanbul and Ankara through Friday night, as the armed faction which tried to seize power strafed the headquarters of Turkish intelligence and parliament in the capital. At one point it ordered state television to read out a statement declaring a nationwide curfew.
But the attempt crumbled as forces loyal to Erdogan pushed the rebels back and as the Turkish leader, at one point appearing on broadcaster CNN Turk in a video call from a mobile phone, urged people to take to the streets to support him.
More than 290 people were killed in the violence, 104 of them coup supporters, the rest largely civilians and police officers.