What About Queen Latifah? Rebel Wilson Claims She's the First Plus-Size Romantic Comedy Lead
As the trailer for Rebel Wilson's upcoming romantic comedy Isn't It Romantic debuted Wednesday, the Australian talent encountered a wave of criticism upon suggesting she was the first plus-size actress to star in a rom-com.
The 38-year-old Pitch Perfect star spoke on her involvement in the movie during a Wednesday appearance on The Ellen DeGeneres Show. Wilson explained how "such a ball filming" Isn't It Romantic. She shared how she was excited to represent plus-size women in such a way as well.
"I'm proud to be the first-ever plus-sized girl to be the star of a romantic comedy," Wilson told host Ellen DeGeneres. Wilson shared a similar message before her 5.4 million Instagram followers Thursday, writing: "I'm proud to be the first plus size girl to be the lead in a studio rom-com. PLUS this is the first movie I get a producer credit on."
Many people weren't amused by Wilson's statement. This elicited a response from many dissenters on Twitter who cited Queen Latifah, an Oscar-nominated talent, as one of the first full-size actress's to land a leading role in multiple rom-coms. Latifah has starred in romantic comedies like Last Holiday, in 2006, and Just Wright, in 2010.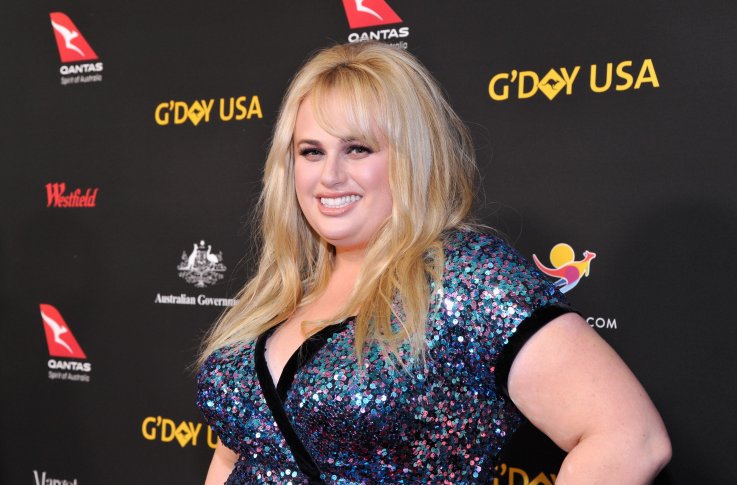 "Oh we just ignoring the string of films Queen Latifah did where she cast herself opposite every fine black man imaginable?" writer Cate Young tweeted. "Don't get me wrong, her movie looks cute but what we're not going to do is erase a romcom pioneer."
Film critic ReBecca Theodore-Vachon wrote, "It comes down to this—Black women's bodies don't matter when it comes to White women like Rebel Wilson. They will always value their representation more while erasing ours."
Some even pointed out the impact of Academy Award winner Mo'Nique, who starred in 2006's romantic flick Phat Girlz.
After backlash ensued, Wilson responded to one disappointed fan's tweet. The fan noted how "Queen Latifah and Mo'Nique have both played romcom leads" before Wilson. To this, Wilson suggested their parts don't "technically" fall in line with hers.
"Hey girl! Yeah I of course know of these movies but it was questionable as to whether: 1. Technically those actresses were plus size when filming those movies or 2. Technically those films are [categorized]/billed as a studio rom-com with a sole lead," she wrote. "So there's a slight grey area."
Isn't It Romantic, out Valentine's Day 2019, is directed by Todd Strauss-Schulson. The screenplay was penned by Dana Fox, Erin Cardillo and Paula Pell. The film follows an architect named Natalie (Wilson)—a fuller-figured woman who struggles to be recognized at her place of work. Natalie hates romantic comedies. After she's knocked out following a mugging incident, her world transforms into a rom-com in which she's the main attraction.
Wilson stars in Isn't It Romantic opposite Liam Hemsworth, Adam DeVine and Priyanka Chopra.
What About Queen Latifah? Rebel Wilson Claims She's the First Plus-Size Romantic Comedy Lead | Culture