Rebels Fighting Each Other in Syria; Al Qaeda Group Wins Major Victory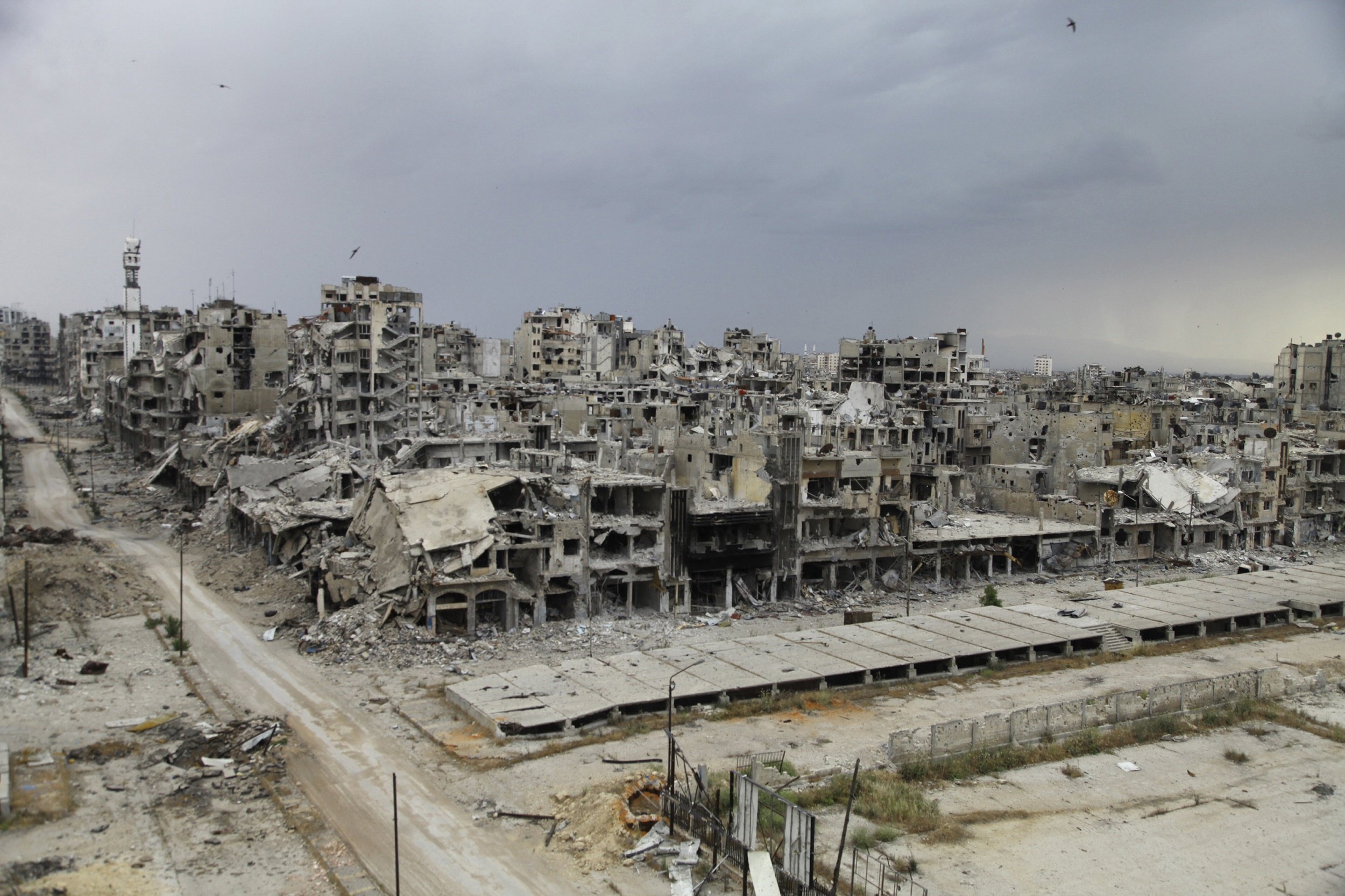 BEIRUT (Reuters) - An al Qaeda splinter group has wrested control of key parts of the eastern Syrian province of Deir al-Zor from other rebel groups, activists said on Sunday, worsening infighting that has handicapped the insurgency against President Bashar al-Assad.
More than 100,000 civilians have fled the province following weeks of intense clashes between Islamist insurgents, the anti- Assad Syrian Observatory for Human Rights monitoring group said.
Civilians in Deir al-Zor lived through more than two years of fighting between opposition fighters and the government. Now they are dealing with a second wave of internecine war that has devastated parts of the country that the opposition considers "liberated" from Assad's forces.
The Islamic State in Iraq and the Levant (ISIL) - which started as an offshoot of al Qaeda in Iraq but has since been disowned - took neighborhoods of Deir al-Zor city from the Nusra Front, Syria's official al Qaeda affiliate, this weekend, according to the Observatory.
Some 230 militants have been killed over the past 10 days by the infighting, it added. Although ISIL made headway in the fight for Deir al-Zor, opposition groups rarely hold territory for long before clashes resume.
More than 150,000 people have been killed in the three-year-old rebellion, which started as a peaceful protest movement and turned into a civil war after a government crackdown.
World powers have been deadlocked over how to resolve the conflict, further complicated by deadly feuding between rebel groups that has killed thousands of fighters this year.
The fighting centers around villages on the outskirts of Deir al-Zor where rebel groups have been fighting each other for control of oilfields and strategic areas.
In Syria's conflict, clashes tend to be highly localized and, when it suits their aims, the Nusra Front and ISIL have fought side by side in some areas.
ISIL is a rebranding of al Qaeda in Iraq, which fought against American forces during the U.S. occupation. It draws strength from a core of foreign fighters and has imposed a strict interpretation of Islamic law in territories it controls.
The Nusra Front imposes similar laws but the two groups have come to blows over power and land disputes.