Rebels in Ukraine 'Not Russia's Puppets', Says Putin Aide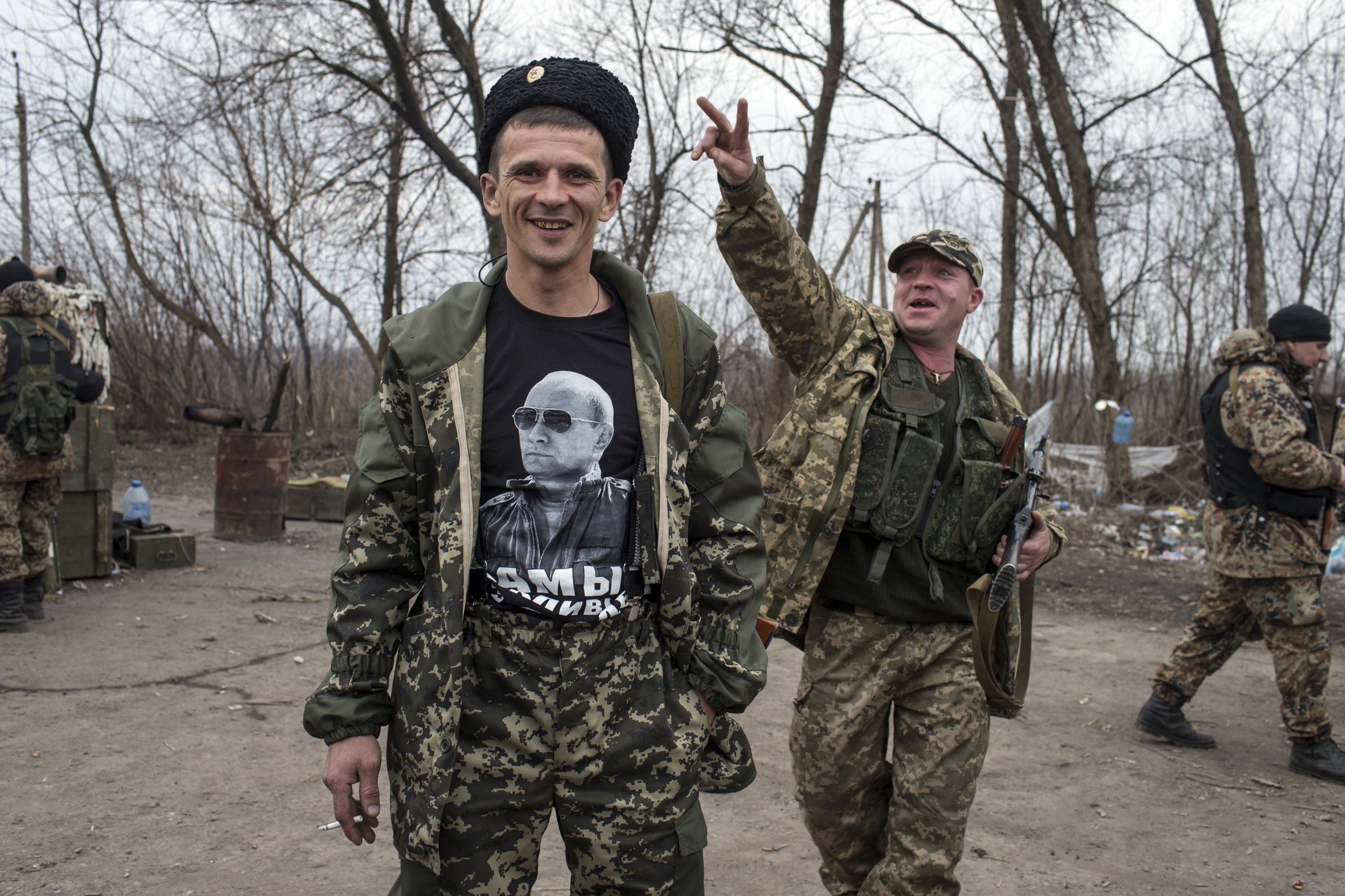 The Kremlin has limited control over pro-Russian rebels in Ukraine's eastern Donbas region, according to Russian president Vladimir Putin's aide Dmitry Peskov. Anti-Kiev armed groups, the self-proclaimed Donetsk People's Republic and Luhansk People's Republic, currently control large swathes of land in the area.
Speaking to Norwegian newspaper Dagbladet Peskov denied reports made by Ukraine and Kiev's western partners that the Russian-speaking forces in Ukraine's east, which consist of a number of Russian army servicemen, were in fact commanded by Moscow.
"Contrary to what is said by NATO and by European countries, the militants in Donbas are not our puppets," Peskov said. "President Putin influences them, because they respect him, but he can not tell them to lay down their arms."
The clause that separatist forces in Donbas should lay down their arms was in the agreement signed by Ukrainian president Petro Poroshenko, Putin and representatives of the two rebel groups in Minsk, Belarus last month.
However, fighting did not stop, and the agreed ceasefire began as violence escalated near the railway town of Debaltseve, where separatist rebels mounted an offensive.
According to Peskov, who has been at Putin's side for 15 years, holding Russia responsible for the actions of the rebels in Ukraine's east is part of a wider campaign intended to "demonize Putin and blame him for everything".
"This situation hurts be personally because no matter what we do you will find people who will not listen to us," Peskov added.
Peskov also criticised the toppling of Ukraine's pro-Russian president Viktor Yanukovych who was deposed over a year ago in the pro-EU movement that came to be known as the Euromaidan revolution. Like other Putin allies, Peskov reiterated the Kremlin party line that Yanukovych had been toppled by a "coup prepared abroad".
"Yanukovych may have been bad, maybe even very bad. However, with absolute certainty, we can say that he was an elected president. Someone decided to remove him from power, and this is totally unacceptable," Peskov said.
There has been mounting evidence, from both within Russia and elsewhere, that Russian servicemen are present and operating in Ukraine. In August last year, the Russian organisation Soldiers' Mothers estimated that around 15,000 Russian soldiers had likely been sent to fight in Ukraine under the guise of being volunteers.
This month NATO estimated there were around 12,000 Russian soldiers in Ukraine, while Kremlin oppositionary Boris Nemtsov who was shot dead in Moscow in February was reportedly compiling a file with evidence for Russia's military presence in Ukraine prior to his death.