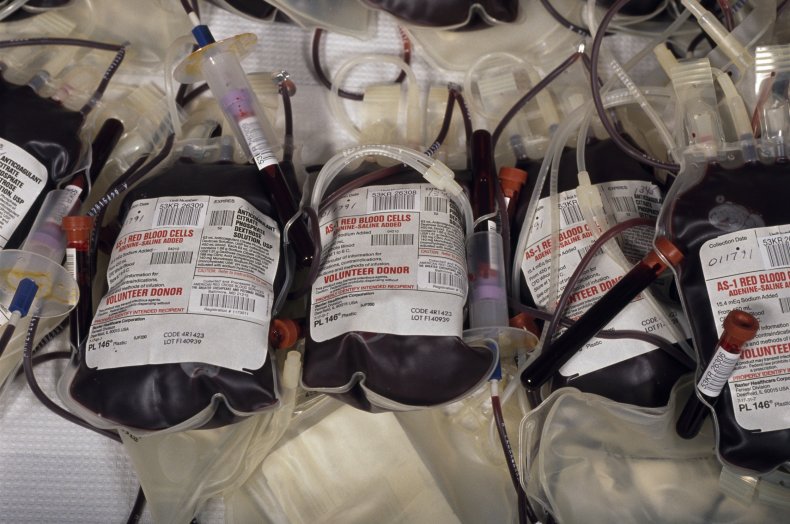 The federal government has granted approval for a drug that treats adult patients with a rare form of anemia that previously required regular blood transfusions, putting patients at risk for iron-overload according to a press release published Friday by the U.S. Food and Drug Administration (FDA).
The drug, called Reblozyl, has been approved to treat an inherited condition called beta thalassemia, also known as "Cooley's anemia." Bodies of people with beta thalassemia cannot produce a sufficient amount of hemoglobin, "an iron-containing protein in red blood cells" that assists in the movement of oxygen to different organs.
Though the condition is rare—affecting only about 1,000 people in the U.S., according to the Centers for Disease Control and Prevention (CDC)—it can also be deadly.
"In people with beta thalassemia, low levels of hemoglobin lead to a lack of oxygen in many parts of the body and anemia, which can cause pale skin, weakness, fatigue and more serious complications," according to the press release. It can also cause frequent, abnormal blood clots.
Until now, treating Cooley's anemia has required frequent blood transfusions. The treatment, like the condition itself, was risky, as transfusions can cause iron-overload, another serious condition that that can lead to organ damage. A trial demonstrated that Reblozyl caused patients to require less frequent blood transfusions, according to the FDA. The drug was approved following a clinical trial of 336 adults with beta thalassemia.
To speed up Reblozyl's journey to market, the FDA took special measures. The drug's approval was "fast-tracked" and it was designated an "orphan drug." Both of these mechanisms are designed to expedite the approval process for drugs that treat serious diseases or conditions that have not received as much attention as their severity might warrant.
In order for the drug to be fast-tracked, the manufacturer, Celgene Corporation, a pharmaceutical company that makes drugs used to treating blood cancers, first made a formal request to the FDA. The agency reviewed the application to determine whether Reblozyl fulfilled an "unmet medical need," defined as "providing a therapy where none exists or providing a therapy which may be potentially better than available therapy."
Reblozyl came by its "orphan drug" designation, on the other hand, as a drug treating an especially rare condition. The FDA definition of rare pertains to conditions affecting fewer than 200,000 people in the U.S. A quick glance at the FDA's database of other approved "orphan drugs" revealed that they cover rare conditions such as mantle cell lymphoma and juvenile rheumatoid arthritis.
"Today's approval provides patients with a therapy that, for the first time, will help decrease the number of blood transfusions," Dr. Richard Pazdur, the director of the FDA's Oncology Center of Excellence and acting director of the Office of Oncologic Diseases in the FDA's Center for Drug Evaluation and Research, wrote in the press release. "This approval is an example of our continued progress for rare diseases and providing important new drugs to patients earlier."
While Rebozyl has been shown to improve the lives of people with Cooley's anemia, it also presented its own side effects. Possible secondary effects of the drug during the trial mainly included pain in the head and joints, as well as diarrhea and fatigue. The FDA advised that women who are pregnant or breastfeeding should not take Rebozyl.
Correction: A previous version of this story stated that Celgene manufactured ovarian cancer treatments. They do not.
Uncommon Knowledge
Newsweek is committed to challenging conventional wisdom and finding connections in the search for common ground.
Newsweek is committed to challenging conventional wisdom and finding connections in the search for common ground.