Rebuilding 'The Care Economy' with Cross-Generational Relationships | Opinion
COVID-19 laid bare how dangerous social isolation can be to everyone and particularly aging Americans. As our nation works to rebuild from the devastation of the pandemic, the Biden administration's recent announcement to allocate $400 billion toward home health care was mostly met with warm welcome. The widespread social isolation people of all ages (including older adults) experienced as a result of the pandemic has been a crisis of its own.
The Biden administration's move to rebuild "the care economy" signals a positive shift in our country toward prioritizing the needs of older adults—something we've been sorely lacking for a long time. If we hope to have a holistic recovery from COVID-19, that centers wellness for all, we must ensure the most vulnerable in our society are taken care of and that we are all finding ways to age well, together. Millennials and younger people are key to making sure this is our new reality.
According to a study from the National Academies of Science, Engineering, and Medicine, social isolation was shown to significantly increase a person's risk of premature death from all causes and was associated with increasing one's risk for dementia by roughly 50 percent. Another study linked loneliness to a 30 percent increase in a person's risk of stroke or the development of coronary heart disease. With 56 percent of people over the age of 50 stating they felt isolated from others in June 2020, double the number of people who felt isolated in a similar poll in 2018, COVID-19 has exacerbated existing feelings of social isolation and has worsened related health outcomes. The pandemic demonstrated how high tech can mitigate some of the challenges of living in isolation, but we also recognize now more than ever that high tech is never a complete replacement for high touch. Despite how unsettling COVID-19 has been, the newfound closeness many families cultivated (while quarantining together or separately) demonstrated the unique opportunity young people have to help remedy social isolation and provide support to older adults.
As explored in Fast Forward, a new PBS documentary that provides an intimate look at what it's like for American families to grapple with the realities of getting older, one of the biggest challenges families face is figuring out how to engage in difficult conversations around aging. The film unpacks the fears permeating the minds of many older adults as they start to age. With American society often relegating older adults to a marginalized status that can render them invisible, it's understandable why people hesitate to openly talk about their anxieties about aging. Concerned that they'll lose their autonomy or become a burden to their children, parents avoid the topic altogether.
Many younger people have not yet thought about or planned for their own futures, perhaps as a result of balancing their current careers and families, as well as some of the stigma that can be tied to aging. Young adults have the power to change the status quo and develop intergenerational support systems that address social isolation. Cultivating open and honest dialogue is one significant way young adults can lift the stigma around aging and encourage a better quality of life for us all. From conversations around caregiving to financial planning to the physical limitations of aging, it's crucial that young people, their parents and loved ones create spaces where they can discuss all that comes with the aging process. These spaces foster the community and support networks needed to end social isolation and dramatically improve one's quality of life. Connecting with organizations working to support aging adults is also a critical step to ensuring equitable access to information and empowering families.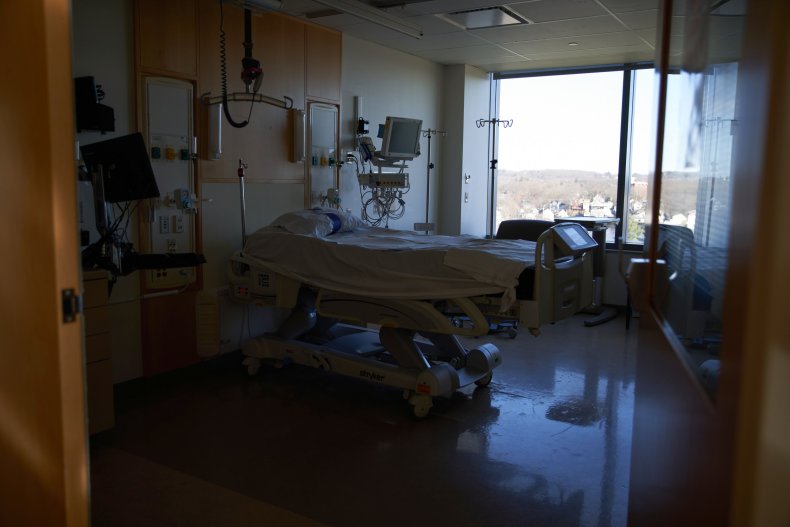 At the MIT AgeLab, we partner with academic, business, policy and NGO communities to develop a deeper understanding of aging over time, creating a portrait of not just the needs, but also the ever-evolving aims, ambitions and aspirations of an aging population—always with the goal of building a better life tomorrow. Our research spans a variety of domains, including retirement and longevity planning, well-being and caregiving, home logistics and services and transportation and livable communities. Recognizing the threat social isolation poses to individual well-being and public health more broadly, the AgeLab has conducted research to explore the role physical activity plays in older adults' experiences of social isolation.
Mittler Senior Technology is a hands-on social media and communication technology program that offers professional education for older adults to improve their quality of life. We at Mittler believe younger generations have a duty to engage and educate older adults on the ways technology can facilitate communication with friends and family and support independent living by easing daily tasks. By empowering them with tech confidence, through OMEGA (Opportunities for Multigenerational Engagement, Growth, and Action)—an MIT AgeLab initiative designed to support young people engaging in intergenerational programming in their community, Mittler aims to cure social isolation and help older adults feel connected with the new technological world around them.
As the director of the MIT AgeLab and a 17-year-old high school student with a passion to end social isolation, we are living examples of what intergenerational partnership on aging can look like. Our society has ignored the small ways we can all age well for far too long, but together, we can do better. Let's place aging and the needs of older Americans at the top of our national agenda.
Dr. Joseph F. Coughlin, PhD is director of the Massachusetts Institute of Technology AgeLab and teaches in MIT's Department of Urban Studies & Planning and the Sloan School's Advanced Management Program. He is a researcher, speaker and advisor whose work explores how global demographic change and technology are transforming business and society. Dr. Coughlin's recent book, The Longevity Economy, takes on myths around aging to look at what older people actually want.
Jordan Mittler is the director and founder of Mittler Senior Technology, a program that offers professional technology education to older adults to improve their quality of life. A 17-year-old high school junior at the Ramaz Upper School in Manhattan, Jordan birthed the idea for Mittler Senior Technology at the age of 12 after realizing his grandparents couldn't use an iPhone he had gifted them.
The views expressed in this article are the writers' own.