Recall Gov. Newsom Petition Has Surge of Signatures after Dinner Debacle
California Governor Gavin Newsom could be facing a recall election following his controversial dinner last month, amid a worsening COVID situation in the state.
Organisers of the possible recall said more than 800,000 signatures had been collected in support of their petition. They have until mid-March to gather the 1.5 million signatures required to get the potential recall on the ballot.
A senior adviser to the recall effort, who gave his name to the Associated Press (AP) as Randy Economy, said several hundred thousand signatures were added after photographs emerged showing Newsom dining out with a large group in Napa Valley at a time when his lockdown restrictions were in place to help slow the spread of COVID.
"It has resonated. It's about the arrogance of power," Economy told AP.
Newsom was pictured dining with at least 10 other people at a fine-dining restaurant on November 6, prompting criticism that the governor appeared to be flaunting state guidelines of the time. These had limited private gatherings to three households outdoors, however, restrictions for restaurants were less defined at the time.
The Democratic governor later apologized over the incident, saying that "the spirit of what I'm preaching all the time was contradicted" by attending the gathering.
"I made a bad mistake," he said. "I should have stood up and walked back, got in my car and drove back to my house. Instead, I chose to sit there with my wife and a number of other couples that were outside the household."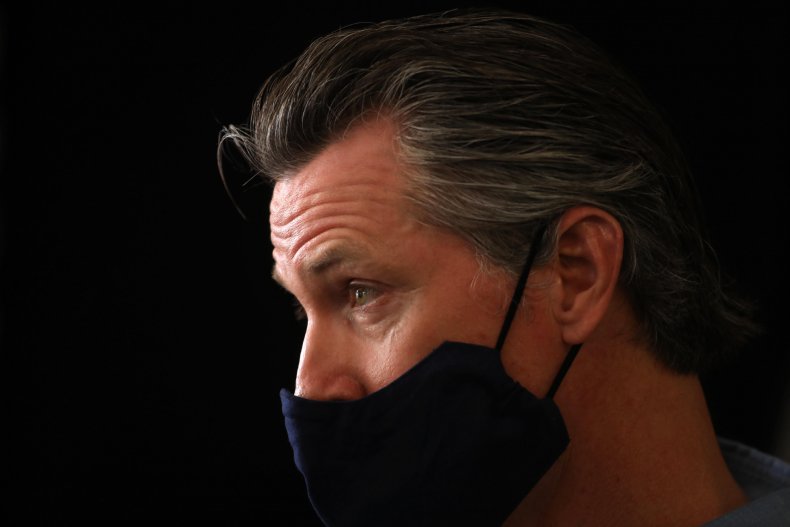 Less than a week after the controversy, Newsom issued a new wave of public health restrictions amid rising numbers of COVID-19 in California and across the U.S.
Most Californians—about 85 percent of the state's 40 million people—are currently living under a strict new lockdown. Under the latest stay-at-home order many businesses have been closed, and people are banned from meeting those from other households.
The order was issued by Newsom amid rising numbers of COVID cases and deaths in California and across the United States.
A record 1,112 COVID-19 deaths and another record-high 218,705 cases were reported in California last week, according to John Hopkins University (JHU).
Those figures helped bring the total deaths toll to 21,040 and the number of confirmed cases to 1,585,378, JHU data showed.