Janssen Pharmaceuticals Birth Control Pills Recalled, Could Cause Unintended Pregnancy from Improper Instructions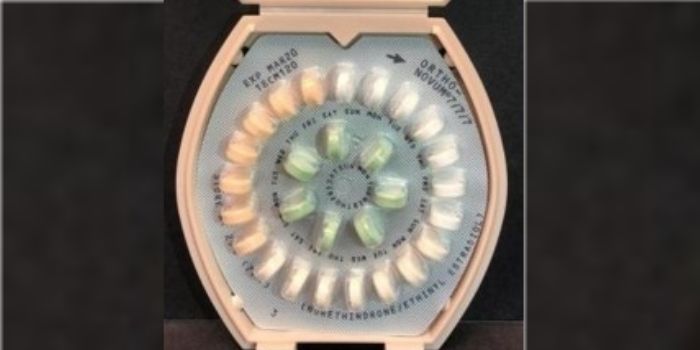 Janssen Pharmaceuticals issued a voluntary recall of its birth control after an issue with the instructions was identified, which could cause an unintended pregnancy.
The recall, announced on Friday by the U.S. Food and Drug Administration (FDA), was initiated for one lot of ORTHO-NOVUM 1/35 and two lots of ORTHO-NOVUM 7/7/7. The recall was prompted because the patient information provided inside the packaging of affected ORTHO-NOVUM products didn't include the appropriate instructions for the dispenser.
Consumers that don't have the proper instructions for the Veridate dispenser pack could possibly take the pills in the incorrect order. If a consumer takes an inactive sugar pill instead of an active pill, it could lead to breakthrough bleeding or an unintended pregnancy.
The pills affected by the recall were identified as ORTHO-NOVUM 1/35 with NDC Number (carton) 50458-176-06 and NDC Number (pouch) 50458-176-28. The lot number was 18BM114. ORTHO-NOVUM 7/7/7 packs with the NDC Number (carton) of 50458-178-06, pouch number
50458-178-28 and lot number 18CM120 were also affected by the recall.
The third lot that was identified in the recall was ORTHO-NOVUM 7/7/7 with both carton and pouch numbers 50458-178-12 and lot number 18BM110. Every product affected by the recall had an expiration date of 03/2020.
Only products in the United States were affected by the recall and all wholesalers, distributors and pharmacies were notified to return the affected products by a mailed letter that announced the recall.
Although the products were being recalled for the instructions, the FDA release said the pills are still safe and effective if they are used with the proper instructions. Women were instructed to take the 21 active pills that contain hormones for three weeks followed by one week of the inactive pills. Active pills were described as peach-colored for Ortho-Novum 1/35 and white, light peach and peach for ORTHO-NOVUM 7/7/7. The inactive pills were identified as being green in color.
"Consumers should not stop taking the product and if they do miss a dose, they should follow the instructions included in the packet," the recall stated.
In 2015, over 100 women joined a negligence lawsuit filed when they became pregnant following the improper packaging of their birth control pills. The lawsuit claimed that in 2011, Endo Pharmaceuticals Inc. recalled 500,000 blister packs because the pills had been packaged in reverse order, according to NBC News.
Consumers were unknowingly taking inactive pills they thought contained hormones and 113 women in the lawsuit said they became pregnant as a result. Over 90 women went on to give birth and sought damages for lost income, medical costs and in some cases, the cost of raising their children.