Six premade food items from Envolve Foods were recalled for possible contamination with salmonella and listeria monocytogenes.
This was a Class I recall, with a high health risk, and those who have any of the recalled foods should throw the item out or return it to the store where it was purchased. The possibly contaminated foods have the establishment number "EST. 44857" printed on the packaging.
Nobody has reported becoming ill from the possibly contaminated food. The foods are all prepared meat products that have vegetables mixed into them, and the vegetables are what might be contaminated.
The products were recalled after the vegetable supplier notified Envolve Foods that the vegetables used in the prepared foods were recalled for possible salmonella and listeria monocytogenes. The foods were sold at retailers across the country.
A PDF of the labels of the food that was recalled is available online from the U.S. Department of Agriculture. The food was packaged between February 2, 2017, and October 12 of this year. The foods recalled were 22-ounce bags of chicken bibimbap, Thai style green curry, chicken tikka masala and 10-pound bags of steak fajitas, Tuscan tomato basil chicken and sausage and rustic toasted tomato basil chicken and vegetables. The food came from the brands Simple Truth and Cadence Gourmet, according to the USDA.
The case code numbers of the labels on the packaged food, along with the use-by and sell-by dates, are available on the USDA website as well.
Those who consume salmonella can get sick with salmonellosis. The symptoms are diarrhea, cramps and a fever, and they usually happen within half a day to three days after eating. Usually, people are sick for four days to a week, but they get better with time and without medical treatment, according to the Centers for Disease Control (CDC) and Prevention. In severe cases, medical treatment from a doctor or in a hospital may be necessary.
Eating foods contaminated with the listeria monocytogenes can cause listeriosis, and its symptoms are similar to salmonellosis. They include fever, muscle aches, a stiff neck, confusion, a loss of balance and a headache. As the sickness progresses, it can also include stomach problems like diarrhea.
Listeriosis can strike anywhere from one to four weeks after consuming the contaminated foods, and it's treated with antibiotics, according to the CDC. Pregnant women can suffer the most severe consequences from listeriosis, such as miscarriage, stillbirth and premature delivery.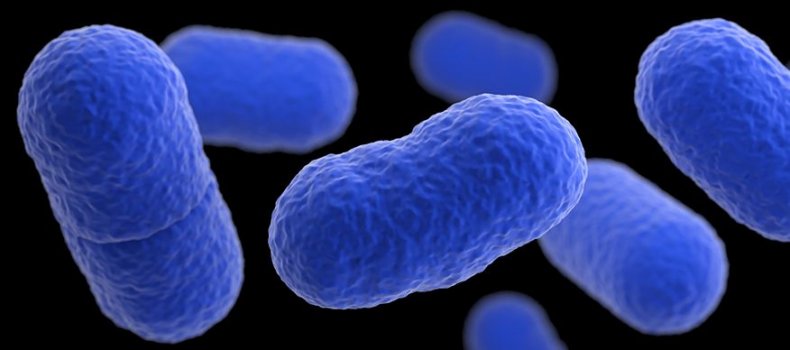 ​​