A hand sanitizer company based in southwest Florida has issued a national recall of 26 lots of its product because of potentially dangerous bacteria. Sanit Technologies from Sarasota issued its own written recall that was also published by the U.S. Food and Drug Administration (FDA).
The essence of the recall is that its Durisan Antimicrobial Solutions Hand Sanitizer contains high levels of Burkholderia cepcia complex and Ralstonia picketti, which are potentially-harmful bacteria. The hand sanitizers could be harmless if they enter the bloodstream through a cut, wound or scrape, or they could be dangerous to the point their bloodstream and lungs are infected.
"Healthcare professionals who use this contaminated hand sanitizer and tend to an at-risk patient, such as one with cystic fibrosis, could lead to adverse events ranging from a localized infection to lung or bloodstream infections, which could require patient hospitalization," the statement read.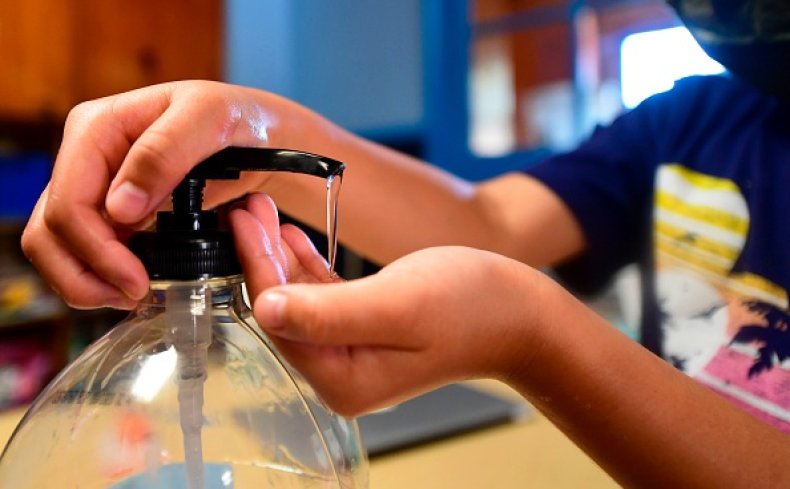 The antimicrobial hand sanitizer, which doesn't contain alcohol, is typically used when soap and water are not available. It's intended to reduce bacteria on the skin that could lead to diseases.
The products recalled were manufactured between Feb. 1 - June 30, 2020, and they were distributed at retailers around the country.
"The issue was discovered during a routine audit focused on production scale-up during the height of the pandemic," the FDA stated.
Here's the full list of lots recalled, and here are the products recalled:
| | | | |
| --- | --- | --- | --- |
| Volume mL | Volume oz. | UPC | NDC |
| 18 | 0.61 | 8 52379 00614 1 | 71120-112-01 |
| 118 | 4 | 8 52379 00634 9 | 71120-112-10 |
| 236 | 8 | 8 52379 00635 6 | 71120-112-11 |
| 300 | 10 | 8 52379 00697 4 | 71120-112-08 |
| 550 | 18.59 | 8 52379 00620 2 | 71120-112-06 |
| 1000 | 33.81 | 8 52379 00610 3 | 71120-112-05 |
The recall states that if you possess the hand sanitizers, then you can either throw them away or take it back to the store you purchased it from to get a refund.
Hand sanitizer recalls have been going on for almost a year now, starting with more than 200 products made and distributed in Mexico at the height of the COVID-19 pandemic.
What began with nine products in June has grown to more than 200 hand sanitizing products by Labor Day Weekend. It started with products made and distributed from Mexico to products both made and distributed here in the states.
The chief reason for most recalls is the presence of methanol (wood alcohol), or 1-propanol. The FDA has now listed more than 200 hand sanitizers on its "do-not-use" list.
The FDA has stated it will continually look into products to ensure safety for those who purchase and use them.
"FDA remains vigilant and will continue to take action when quality issues arise with hand sanitizers," it said. "Additionally, the agency is concerned with false and misleading claims for hand sanitizers, for example that they can provide prolonged protection such as 24-hours against viruses including COVID-19, since there is no evidence to support these claims."
Though hand sanitizer is commonly recommended to help keep your hands clean while in public—or even inside your home—so many of them have been discovered to have methanol, which can be toxic if either ingested or infiltrated wrongly through skin.
About the writer
Scott McDonald is a Newsweek deputy night editor based in Cape Coral, Florida. His focus is assigning and writing stories across all topics, from news to politics, business, weather, sports and international news. Scott joined Newsweek in 2018 after a lengthy career of print journalism in Texas, including The Dallas Morning News, where he was a sportswriter, and he's a voter for the Heisman Trophy. He has been a newspaper editor-in-chief and also a newspaper publisher. He is a graduate of The University of Texas at Austin. You can get in touch with Scott by emailing s.mcdonald@newsweek.com. Languages: English