A Recent History of the Biden White House's Clashes With the Press
The relationship between the White House and the national press has been contentious at times, despite claims to the contrary by conservatives. Multiple instances have shown that reporters grill President Joe Biden about serious issues, and question-and-answer sessions between the media and White House press secretary Jen Psaki have become heated on occasion.
Biden has also made recent complaints about what he sees as confrontational lines of questioning.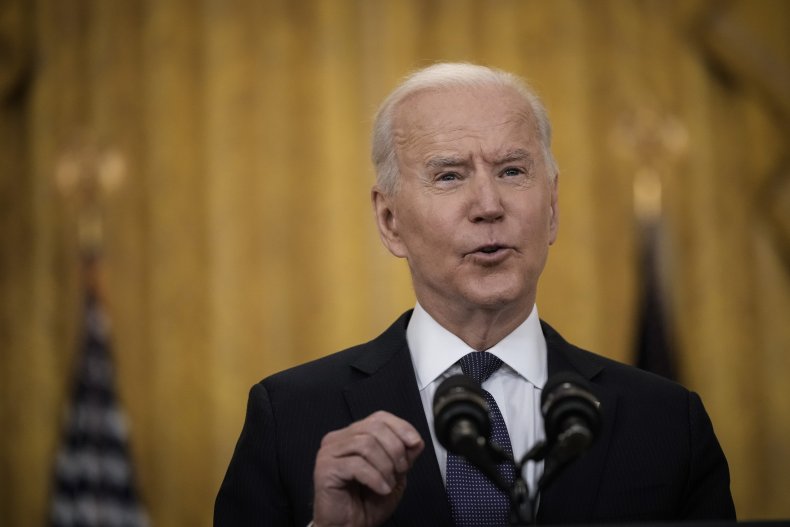 When reporters last week asked about the U.S. troop withdrawal from Afghanistan's Bagram Airfield, Biden answered, "I want to talk about happy things, man."
"I'm concerned you guys are asking me questions that I will answer next week," he continued. "It's the holiday weekend. I'm going to celebrate it. There's great things happening."
During the same interaction, the president corrected himself to say the questions were "legitimate" after first characterizing them as "negative."
Weeks earlier, Biden also apologized for criticizing CNN's Kaitlan Collins when she questioned him about him about being confident that Russian President Vladimir Putin would change his behavior following their summit in Geneva.
He had initially responded to Collins by saying, "I'm not confident I'm going to change his behavior. What the hell? What do you do all the time? When did I say I was confident? If you don't understand that, you're in the wrong business."
He later attempted to make an apology by saying, "Look, to be a good reporter, you got to be negative. You got to have a negative view of life, OK? It seems to me, the way you all, you never ask a positive question."
Psaki, meanwhile, has frequently gotten into verbal skirmishes with reporters during her media conferences. Her tense back-and-forth interactions with Fox News reporter Peter Doocy has become somewhat of a theme this year on social media.
Last week, Doocy tried multiple times to get Psaki to admit that Biden wanted to defund the police. Psaki came prepared for his line of questioning by stating, "Well, let me first say that, as a Fox News report that came about in February, quote, 'Current and former police chiefs in more than 53 cities across the country, as well as the National Fraternal Order of Police, are issuing their support of the nomination of Vanita Gupta—President Biden's nominee for associate attorney general—praising her leadership and record and urging the Senate Judiciary Committee to quickly confirm her to the post.'"
"I don't know that that was your report or not," Psaki added while addressing Doocy, "but it was certainly one from your network."
In May, a verbal engagement between the two also trended high on Twitter. Doocy had asked Psaki why Biden wasn't pushing harder to investigate "the origins of COVID," to which the press secretary warned against "leaping ahead of an actual international process." When Doocy pressed her more about the issue, she said rushing into a U.S.-led investigation would be paramount to "jumping to a conclusion."
A week earlier, Doocy had asked Psaki whether the administration had evidence that the coronavirus did not originate in a lab. Psaki responded by cautioning Doocy against "disproving a negative…which is never the responsible approach in our view."
Going back farther, the tense communications between Psaki and Doocy first drew attention in February when the reporter truncated parts of an interview that dealt with Biden and the Keystone XL pipeline.
"You didn't include all of his interview. Would you like to include the rest?" Psaki asked Doocy.
A month later, Doocy accused the Biden administration of limiting access to Fox News. Psaki argued against that claim, pointing out multiple instances of Biden taking questions from Doocy.
Despite these instances, some research indicates the press may have gone easier on Biden than they did on Trump, at least in terms of its initial coverage. A Pew Research Center study released for the 100-day mark of Biden's presidency found that news coverage of the president's early days in office was more negative than positive. However, coverage of former President Donald Trump during the start of his administration was documented as significantly more negative than it was for his Democratic successor.
The Pew study found 32 percent of stories about the Biden administration had a negative assessment from the studied period of January 21 through March 21, 2021, while 23 percent had a positive one, and 45 percent were found to be neither positive nor negative.
Four years earlier, coverage of Trump was assessed to be 44 percent negative by the Pew Research Center and 11 percent positive. Forty-five percent of stories from news outlets about Trump in early 2017 was determined to be neither positive nor negative.