Recent Prisoner Escapes Have One Common Factor: Hospital Visits
An inmate named Wossen Assaye waited until the early morning hours of March 31 to make his escape. He was being treated at Inova Fairfax Hospital in Virginia following a suicide attempt at Alexandria City Jail. At around 3 a.m., when one of the two guards watching him at the hospital left to use the bathroom, Assaye reportedly ambushed the remaining officer and grabbed her weapon. He managed to flee, first hiding in a car while wearing nothing but his hospital gown, the Associated Press reported. He evaded capture for nine hours until police nabbed him in Washington, D.C., some 20 miles away.
Assaye, arrested earlier last month for a bank robbery, was one of at least four inmates who made headlines in the past two weeks for escaping from hospitals or hospital transports. The same day he went AWOL, an inmate in New Orleans awaiting trial for murder fled from a Department of Health and Hospitals van on its way to a courthouse from a psychiatric hospital. Police apprehended him two days later. On March 30, a man in police custody escaped from a hospital in Newark, New Jersey. And on March 23, a man facing murder charges escaped from a psychiatric hospital in West Virginia; he avoided recapture for three days.
According to U.S. Department of Justice data, 1,599 inmates from state and federal prisons escaped in 2012, the most recent year for which data are available, though not all states reported. In 2011, the count was 2,016 and in 2010, it was 1,802.
Those numbers are down significantly from previous years, even as the prison population has skyrocketed, according to federal data cited in the journal Punishment & Society. In 1981, the rate of escapes was 12.44 for every 1,000 inmates. By 1991, the rate was down to 3.49 and in 2001, it was 0.87, adding up to a 93 percent drop in two decades.
Years ago, Slate put those rates into hard numbers from the Bureau of Justice Statistics: 14,305 state prisoners escaped in 1993. In 2008, 2,512 did. Meanwhile, in that time, the inmate population nearly doubled, to 1.4 million from 780,357.
Though the number of escapees remains high, professors Bert Useem and Anne Piehl have found there to be increasingly less "chaos behind bars," with fewer prison riots, inmate homicides and escapes.
Piehl, a Rutgers University professor, tells Newsweek that more effective leadership at prisons and newer facilities has led to the drop in escapes and other "dramatic improvements."
The late John Jay College associate professor Richard Culp has written that new prison design is also a factor. He noted in a 2005 paper that the decline in escapes toward the end of the 20th century coincided with a rise in new prison construction. "It is reasonable to assume that security technology in newer prisons is more dependable and less subject to breakdown than older systems and that, generally, new prisons tend to be less escape prone than older facilities," he wrote.
Culp studied prison escapes between 1988 and 1998 and found that only a select few "involved ingenious or sophisticated planning" such as prisoners forging documents to trick staff into releasing them, or digging tunnels, as in the film The Shawshank Redemption, though that did in fact happen at least once in those years. Culp found that about 3 percent of the inmate population made escapes, and 92 percent of those individuals were recaptured.
Unlike in movies, security experts say, inmates tend to wait until they are outside of prison walls to make a run for it. Kevin Tamez, an inmate advocacy consultant, says that any time an inmate leaves a correctional facility, there is a heightened risk of escape. "There are ways of minimizing it, but there's never a way to prevent it," he says.
Tamez says inmates who attempt to escape from hospitals likely plan to do so far in advance. "Very rarely do these guys go to the hospital for treatment and all of the sudden they decide they're going to escape," he says. "What happens is, traditionally, inmates go to the hospital for treatment…. They come back to the facility and they start telling other inmates" about the security measures, or lack thereof.
Typically, Tamez says, two or three correctional or security officers are present during hospital visits. But because transports and visits become routine, he adds, "they sort of let their guard down."
Federal prisons don't have the same problem, prison experts say, because many of those facilities provide on-site medical treatment. Very few inmates escape federal prisons; from 1999 to 2001, Slate reported, only one out of 115,000 prisoners escaped.
County jails may have it worst; those facilities are more prone to escapes and other such issues, Anne Piehl says, because "many of the people being detained in those facilities have not been convicted of crimes [yet] and therefore don't have the same level of assessment for their risk level." Indeed, the four men who recently escaped were all awaiting trial.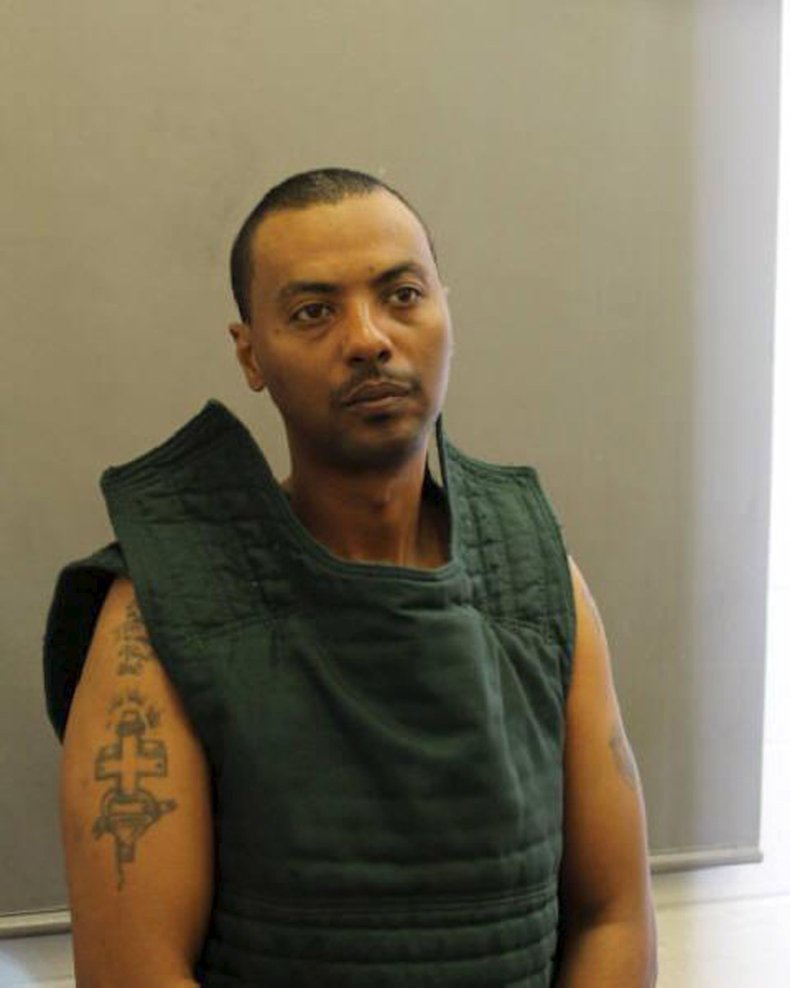 That Assaye, the inmate in Virginia, was left with only one guard is problematic, says Gary Klugiewicz, who does consulting and training for law enforcement and correctional officers. "From a safety perspective it's always good to have two people there," he says, adding that when one officer takes a break, the remaining officer could enlist temporary help from a hospital security guard.
A U.S. Marshal said at a press conference after the incident that Assaye was shackled and somehow got out of the handcuffs. But Klugiewicz says hospitals sometimes remove restraints for medical reasons.
Klugiewicz says correctional facilities sometimes use "civilian companies" for inmate transport and security, as was the case with Assaye. But even prison or hospital staff can collude with inmates and help them escape, as police believe happened in the New Orleans incident. Following that escape, police arrested the van driver, a hospital guard whom they believe aided the inmate in getting away.
Though the number of escapes is in decline, Piehl says: "It's still problematic. Obviously I think there's still room to make improvements in security and management practices."
Tamez says: "There is nobody more ingenious than an inmate. They have nothing to do all day but sit around and think up things."
Correction: This article originally mispelled the first name of Gary Klugiewicz.