Recently elected Mexico authorities backtrack on migrant stance with Trump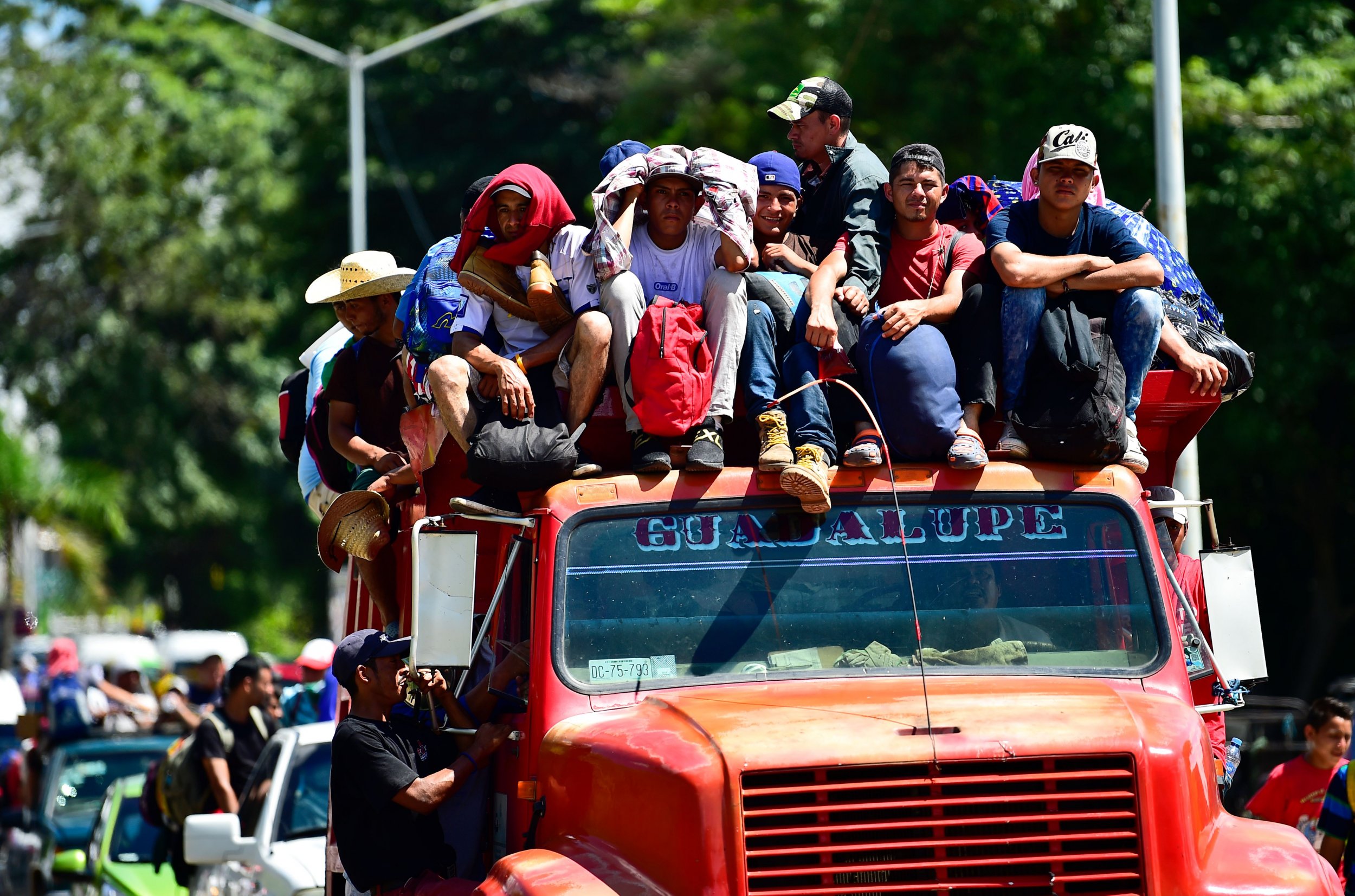 Incoming government officials in Mexico provided contradictory statements Saturday on how long asylum-seekers may stay in their country while awaiting paperwork processing to get into the United States.
Newly elected Interior Minister Olga Sanchez of Mexico backtracked on an earlier statement president-elect Andres Manuel Lopez Obrador gave The Washington Post. Earlier, Obrador indicated that he had agreed with the U.S. President Donald Trump administration that Mexico would allow migrants to stay in Mexico as "a short-term solution" while the U.S. processed considered their applications for asylum.
However, later in the day, Sanchez denied Obrador's stance to the Associated Press.
"There is no agreement of any sort between the incoming Mexican government and the U.S. government," said Sanchez in a statement.
Meanwhile, the latter statement reiterated the incoming Mexico administration's concern for the migrants' well-being during their time in Mexico.
Earlier Saturday, The Washington Post reported that the Mexican president-elect and Trump had agreed on a plan called "Remain in Mexico." Even at that time, Sanchez confirmed the incoming Mexican government had agreed upon it.
She offered no explanation to the contradictory report.
Reportedly, one U.S. administration plan, "Safe Third," would deny asylum claims if asylum seeks find safe have in Mexico. Nearly 3,000 migrants elected to stay in southern Mexico when outgoing President Enrique Pen Nieto offered them asylum in October for doing so.
Tijuana agents process only about 100 claims per day since about 5,000 Central American migrants arrived in the border town within the past two weeks.
Declaring a humanitarian crisis in Tijuana, Mayor Juan Manuel Gastelum said helping the migrants is a major struggle for his city.
Migrants camp at a local sports stadium, in gymnasiums, in a large gated outdoor court yard and at the beach, as Tijuana has a "Robust network of shelters was already stretched to the limit ," according to The Washington Post. They wait in long lines for food and bathrooms and deal with reportedly hundreds of Tijuana residents who have protested their arrival in the city of 1.6 million and 20 miles south of San Diego, Calif.
Stephanie Leutert, Mexico Security Initiative director and a lecturer at the University of Texas-Austin on Mexican migratory policy, posted on Twitter about Trump's "Safe Third" plan: "Since the alleged deal wasn't about a safe third country agreement – which was always a non-starter – but rather keeping asylum seekers in Mexico during their US asylum cases."
Hogan Gidley, White House deputy press secretary, said, "President Trump has developed a strong relationship with the incoming (Lopez) Obrador Administration, and we look forward to working with them on a wide range of issues."
Still, it remains to be seen how long the wait will be for thousands of migrants fleeing violence and oppression in Honduras and other Central American countries until their paperwork is processed and they know their fate.