Recently Tattooed Australian Woman Banned From Breastfeeding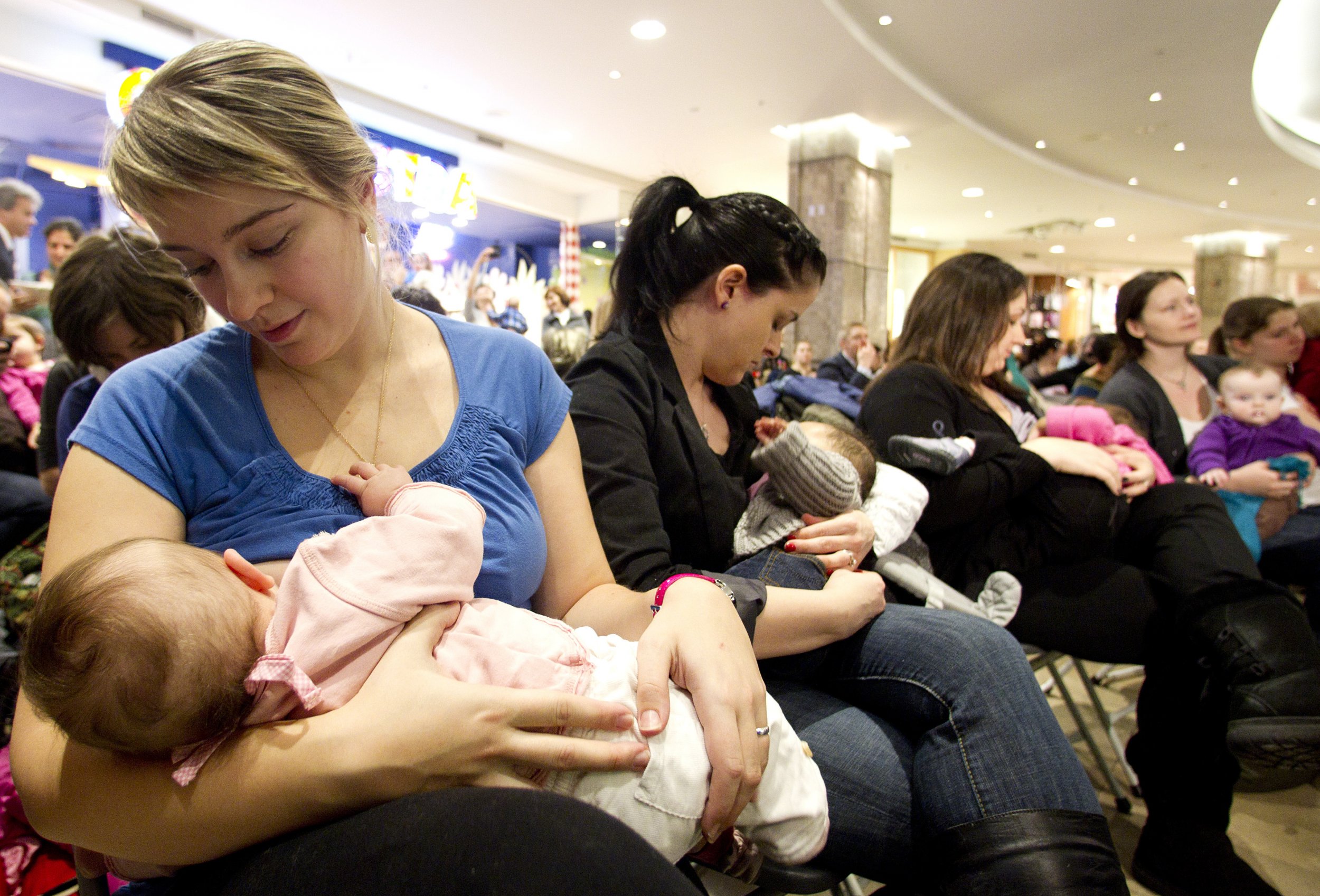 A 20-year-old woman in Australia has been banned from breastfeeding because she recently got tattoos, according to media reports.
A judge in Australia ruled Thursday that because the woman got a tattoo on her finger and her foot four weeks ago, her 11-month-old baby is exposed to "unacceptable risk of harm," for HIV, The Telegraph reports. The woman was tested for HIV and hepatitis, both blood-borne viruses that can be transferred through needles, and the results for both came back negative, Australia's ABC News reports. Federal Circuit Court Judge Matthew Myers said the test results were inconclusive and the baby remains at risk.
"Looking at perhaps the benefit to the child, who is 11 months old, breastfeeding, as opposed to what would be a lifelong issue in circumstances where the child contracted HIV, it is the view of the court that it is not in the best interests of the child that the mother continue to breastfeed," said Myers.
The baby's father, who is involved in a custody dispute with the woman, expressed concern over his child's welfare because of the woman's tattoos. Myers said he used material published by the Australian Breastfeeding Association (ABA) when making his decision. The ABA says on its website that HIV and Hepatitis B or C "can be transmitted if equipment for tattooing is not cleaned and sterilized properly between users."
"The main cause for concern out of these viruses for a breastfeeding mother is HIV because it is known to be able to be transmitted via breastmilk," the ABA says. The organization's CEO, Rebecca Naylor, told ABC News that the risk of transferring an infection through tattooing is "low" and that ABA would "encourage women who have had tattoos to breastfeed their babies for as long as they choose to."
An appeal against the decision will be heard by Sydney's Family Court on Friday, the BBC reports.