Recession 2019? Chances of Economic Decline in Next 12 Months Now Highest of Trump Presidency, Experts' Survey Finds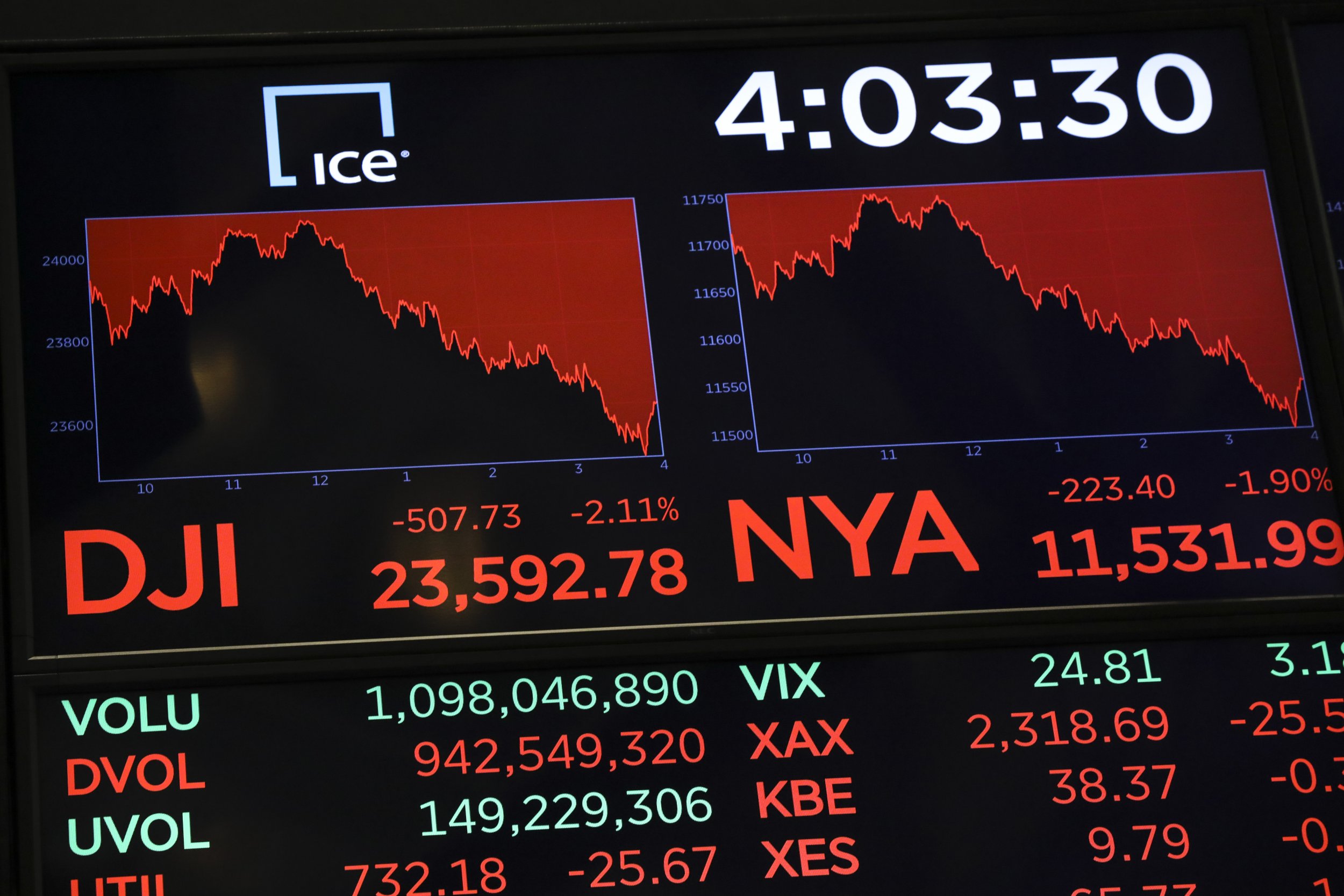 The chance of recession in the next year is the highest it has ever been during the Trump presidency, according to a new CNBC Fed Survey.
The survey, which polled 43 top economists, fund managers and market strategists, found that economic sentiment was at a new low under President Donald Trump. Respondents expressed their dismay over how the president has handled economic policy, and have lowered their expectations for economic growth.
Nearly a quarter of respondents said that they were bracing for a recession in the next year, an increase from the 19 percent who expected an imminent economic downturn the last time the survey was given. At the low of the Trump presidency, 14 percent of respondents believed there would be a recession within 12 months.
Respondents mostly believed that the next recession would be triggered by a combination of rate hikes by the Federal Reserve, increased tariffs due to Trump's ongoing trade war with China, and general uncertainty driven by the president's wavering economic message.
Those surveyed generally gave the president higher approval ratings than did the general population, but 52 percent now say they approves of the way the president has handled the economy, down 14 points from the previous survey. About a third said they disapproved of the president's economic job, up 10 percent.
"The Trump-Navarro Trade War policy is a threat to the entire global growth direction and magnitude,'' David Kotok, chief investment officer at Cumberland Advisors, told CNBC.
"I don't think I've ever been this uncertain about my forecast. The uncertainty stems from uncertainty about tariffs and about the response of nonresidential fixed investment to both tariffs and tax reform," said Robert Fry, chief economist of Robert Fry Economics.
The survey is given before each Fed Reserve interest rate decision, which will be announced on Wednesday.
The president has made his views on raising rates known by railing against the Fed and blaming his Fed chair pick, Jerome Powell, for recent market drops.
"I hope the people over at the Fed will read today's Wall Street Journal Editorial before they make yet another mistake," Trump tweeted Tuesday morning, referring to an opinion piece imploring the Fed not to raise rates. "Also, don't let the market become any more illiquid than it already is... Feel the market, don't just go by meaningless numbers. Good luck!"
The S&P, Dow and Nasdaq, the three major indexes of the stock market, are all currently down for the year.
Markets are falling because of a "litany of things," Scott Clemons, chief investment strategist at Brown Brothers Harriman, told Politico's Ben White. "I'd throw renewed fears of a government shutdown in there. But it's really a list of things that we are going to have to deal with throughout 2019. There is a lot of headline risk that can prompt day-to-day volatility even if underlying conditions remain fairly strong."