Recession Hits Reality TV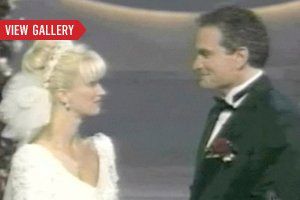 Late last year, Nene Leakes was evicted from her five-bedroom, 5,000-square-foot house in Duluth, Ga. According to the legal notice, she and her husband agreed to leave because they couldn't afford the rent. That would put her in good company, but the eviction was especially damaging to Leakes, because for her, living in an expensive home isn't a choice. It's a job requirement.
Leakes is a star of The Real Housewives of Atlanta, the Bravo show that chronicles the petty squabbles of Atlanta's high society. When the show began its second season, Leakes was deciding how to decorate her new home—but carefully avoided mentioning why she left her old one. Bravo has built its brand around aspirational reality shows, among them The Millionaire Matchmaker and Million Dollar Listing. Even in a recession, the network is staying the course. Watching these shows now is like watching some alternate universe in which wealth is constant and bubbles never burst. If the ratings for Housewives are any indication, ignorance truly is bliss: it was the most-watched cable show for three weeks running.
This could mean trouble for the folks in a different neighborhood—network TV. Reality has set in on shows such as Desperate Housewives, where Lynette (Felicity Huffman) recently had to deal with the family pizzeria going under, and Grey's Anatomy, where the hospital can barely afford Band-Aids. This season, financial fallout isn't a story, it's the story. ABC has Hank, which stars Kelsey Grammer as an ousted CEO who must downsize his family to his dilapidated childhood home. (Typical punch line: Hank reflexively calling out for the live-in maid who no longer works for him. Hilarious!) BET just debuted Pay It Off, a game show in which contestants can win cash to manage their massive debts. These are in addition to the more-useful-than-ever tips-and-tricks shows of HGTV and the Food Network, like Bought & Sold and Ten Dollar Dinners. This downmarket trend is hardly surprising: TV always adapts quickly. But sometimes in pop culture, the best response is not to respond. Remember all those Iraq War movies no one went to see? Americans like escapist entertainment. Or maybe we should call it Bravo blindness.