'Recession-Proof' Employer Slammed for Pre-Holiday Layoffs: 'Shameful'
Internet commenters were left shaking their heads after one brand and content marketing manager revealed how they were laid off by their "recession-proof" employer.
In a viral video posted on November 8, TikTok creator @samsramblings explained that they thought they were recently signing on for a one-on-one meeting with their supervisor, but were sorely disappointed to learn that two others would be in attendance—and the bearers of bad news.
"I signed into my one-to-one with the person I report to and saw two HR people and my stomach immediately sank," @samsramblings said. "And guess what, I was laid off.
"My company was supposed to have done all this [reorganizing] before I joined so we would be quote-unquote recession-proof," they added. "I guess that wasn't the case."
Captioned, "Being laid off sucks," the video has amassed nearly 4,300 likes and has been viewed nearly 110,000 times.
Earlier this month, data published by the Bureau of Labor Statistics showed a 0.2 percent increase in joblessness from September to October, with the U.S. unemployment rate moving from 3.5 percent—matching a 50-year best—to 3.7 percent.
However, while unemployment remains low and rising inflation rates cooled during the same time period, there is looming potential for economic recession in 2023. And for those in certain sectors, the belt-tightening has already begun.
As platforms like Twitter and Meta lay off staff members by the thousands, many in tech and tech-adjacent industries have been forced to reconsider their job security.
This includes employees working for "recession-proof" employers—something that Bankrate Senior Economic Analyst and Washington Bureau Chief Mark Hamrick isn't sure exists.
"There are a variety of different jobs and industries that tend to be more recession resistant," Hamrick told Newsweek.
"Putting a label on a job to say it's recession proof," he added. "That requires a high degree of scrutiny and vetting before one could say that with complete confidence."
Although a handful of public and private entities are considered more recession-resistant than others, claims that a company is guaranteed to withstand broad economic hardship are often misguided.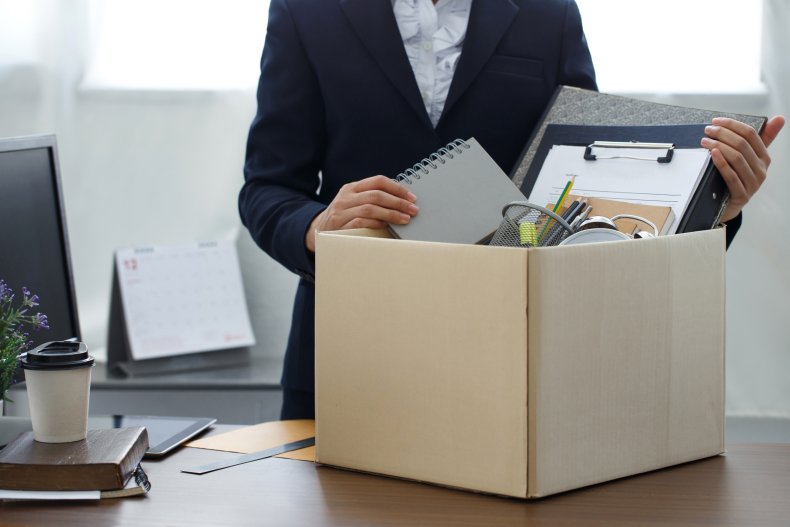 Recessions are the result of multiple factors, and employers are frequently at the mercy of which factors are prominent at a particular time.
While certain industries and specific companies were able to survive the great financial crisis of the late 2000s, which saw unemployment rates reach 10 percent in 2009, others were not.
And when companies in certain sectors benefited greatly from COVID-related shutdowns and 14 percent unemployment rates in 2020, others were brought to their knees and forced out of business, leaving millions of Americans jobless.
"There were some sectors or positions that were previously deemed to be highly recession resistant which weren't always able to prevail," Hamrick said.
"The question is...is the role the person fills necessary or unnecessary? And then does it have a sustainable flow of funding, whether it's a private entity or a government entity?" he added.
To conclude their viral TikTok, @samsramblings lamented over the lack of transparency exhibited by their now-former employer, as well the inopportune timing of their surprise lay off.
"It's the end of the year and it's right before the holidays," @samsramblings said. "So it's just like a whole s*** storm. And it's really awful."
Throughout the video's comment section, many TikTok users echoed that sentiment.
"Laying people off right before the holidays is shameful," @kandi8421 commented.
"It's brutal in tech right now," another user added. "It sucks."
"Unfortunately nothing is 'recession proof' at this point," @nikkieinreallife commented. "Sucks at any time, but double whammy at [the] holidays."
"It's always right before the holidays!" another user bemoaned.
Newsweek reached out to @samsramblings for comment.
Have you had a similar workplace dilemma? Let us know via life@newsweek.com. We can ask experts for advice, and your story could be featured on Newsweek.