Donald Trump Has 60 Percent Chance of Facing a U.S. Recession Before 2020 Election: Top Economists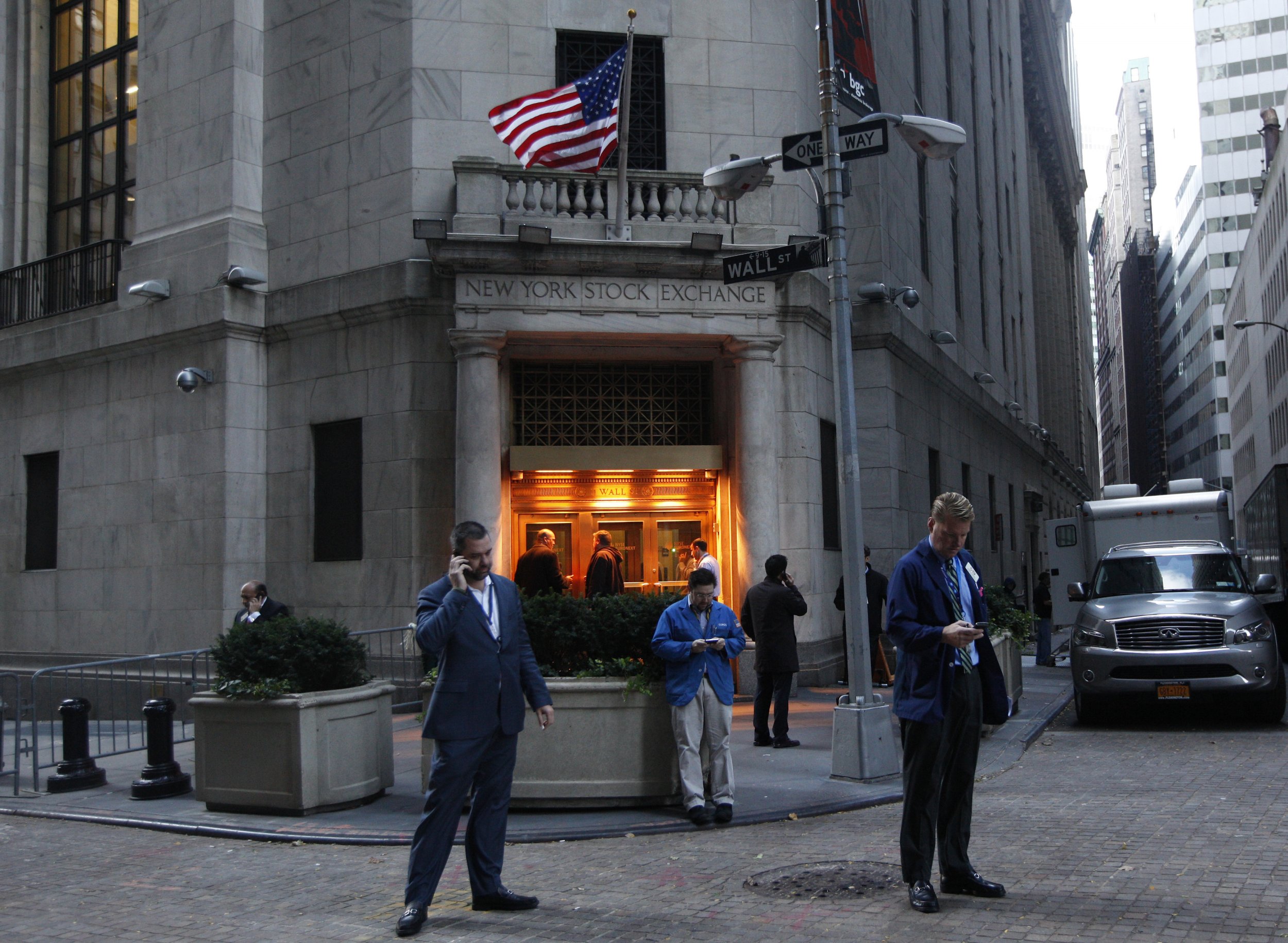 The U.S. economy is likely to enter recession in the next two years, ending a record-long economic expansion, said JP Morgan Chase & Company on Thursday.
A model that the company tracks found a 60 percent chance that the country settles into recession by October of 2020, just in time for the presidential election. The chance of a recession within the next year is only 28 percent, and the chance that the U.S. faces an economic downturn in the next three years is higher than 80 percent, the tracker found.
The tracking model factors in a number of sources including consumer sentiment, labor participation rate, and gross domestic product.
In a note Wednesday, Mark Zandi, chief economist of Moody's Analytics echoed the findings, and predicted that the U.S. would fall into recession during the summer of 2020. Zandi sees the low unemployment rate of 3.7 percent as an indicator that the economy will be unable to sustain its growth much longer.
"The best long-leading indicator of an oncoming recession is when the economy passes through full employment," he wrote. "When the actual unemployment rate falls below the natural rate, wage growth accelerates, squeezing businesses' profits and causing them to raise prices for their wares more quickly. The higher inflation prompts the Federal Reserve to tighten monetary policy, and long-term interest rates to rise. The economy eventually overheats."
Other economists (and President Donald Trump) blame the Federal Reserve. "We think the Fed will ultimately push the U.S. into recession by following this path [of raising interest rates]," Lyn Graham-Taylor, senior fixed income strategist at Rabobank, told CNBC Thursday. That recession, he agreed, would hit in the "next couple of years."
A recession, or two consecutive quarters of economic decline, is a normal part of the U.S. business cycle, typically lasting between six and 18 months before economic growth resumes.
"The same thing happens over and over again," explained Ray Dalio, founder of Bridgewater and the richest man in Connecticut, to Bloomberg. "There's a short term business debt-cycle that we're used to...First recession, then the Federal Reserve eases, money and credit goes out to the system and bids up prices and [things go back to normal]."
We are currently in a record-long period of economic growth, with 112 months since the last dip.
President Trump, however, has staked the success of his presidency on continued growth, predicting that the economy will continue to grow by at least 4 percent each year.