Record-Breaking 16-Foot Python Found in Florida Along With 42 Others in the Same County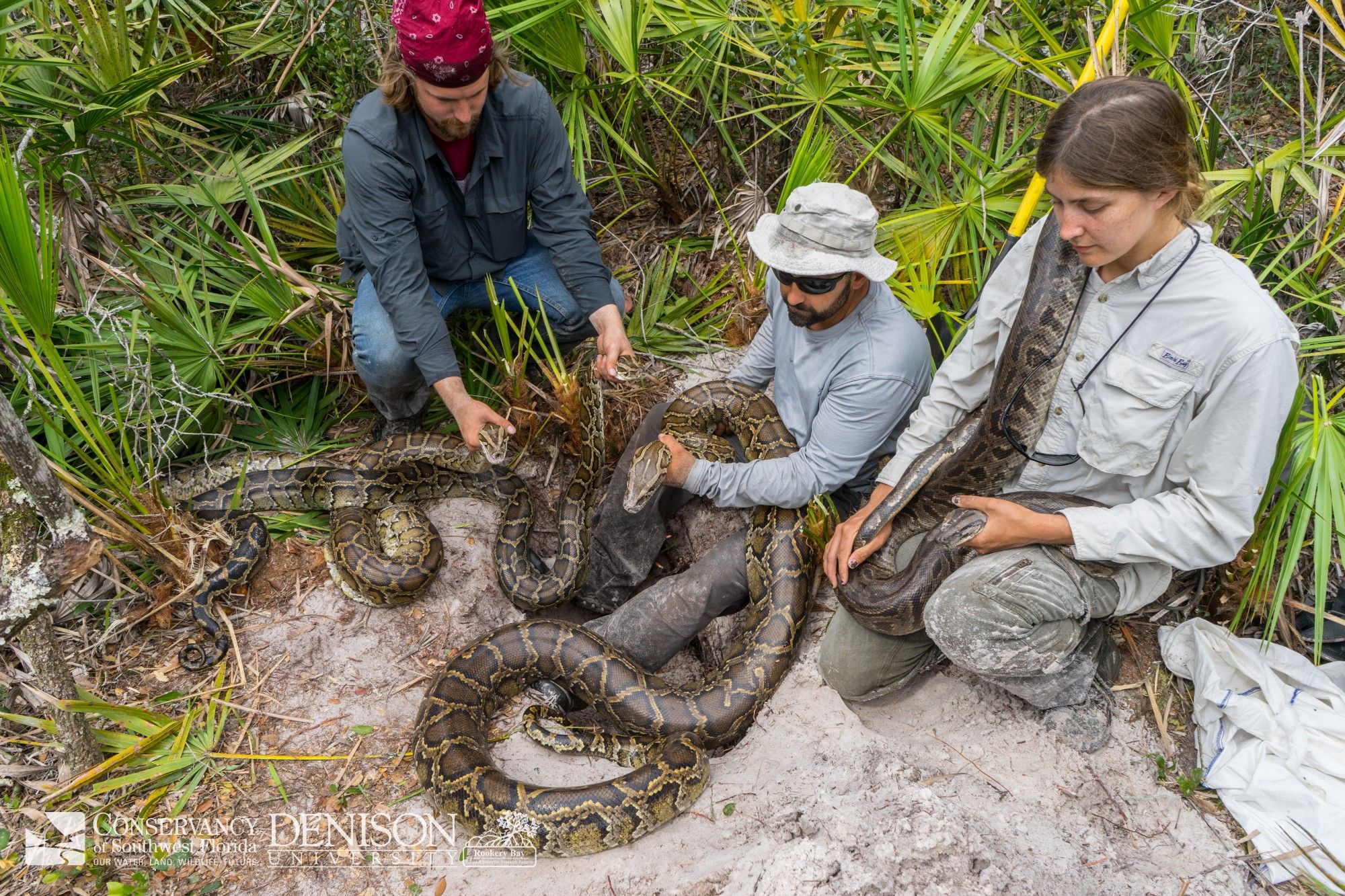 Researchers have removed 43 Burmese pythons, which together weigh a ton, from a single county in southwest Florida, One of the male pythons that measured nearly 16 feet is the longest on record, according to the Miami Herald.
"It's just kind of jaw-dropping," biologist Ian Bartoszek, with the nonprofit environmental group Conservancy of Southwest Florida, told the Herald. The reptiles have been removed from Collier County over the last three months by biologists from that group as well as by Denison University biologist Paul Andreadis, the Rookery Bay National Estuarine Research Reserve and the United States Geological Survey.
In the last two decades, Burmese pythons have established breeding populations in several areas of South Florida, and continue to spread. They have wreaked havoc on populations of a number of different native animals, including endangered species such as Key Largo wood rats and wood storks. In 2012, the U.S. Fish and Wildlife Service banned the importation and interstate trade of the Burmese pythons into the United States.
In February, the Florida Fish and Wildlife Commission wrapped up its month-long python challenge, during which time volunteers from 29 states captured 106 snakes. The competition gives cash prizes to those who catch the most, and the largest, snakes.
To catch pythons in Collier County, biologists have started using so-called "snitch snakes," which are pythons outfitted with tracking collars. Pythons occasionally congregate in burrows to breed, so releasing a GPS-tapped snake in a new territory can lead scientists to yet more snakes.