Justin Trudeau: Record-Breaking Canadian Sniper Who Killed ISIS Jihadi With Two-Mile Shot Should Be 'Celebrated'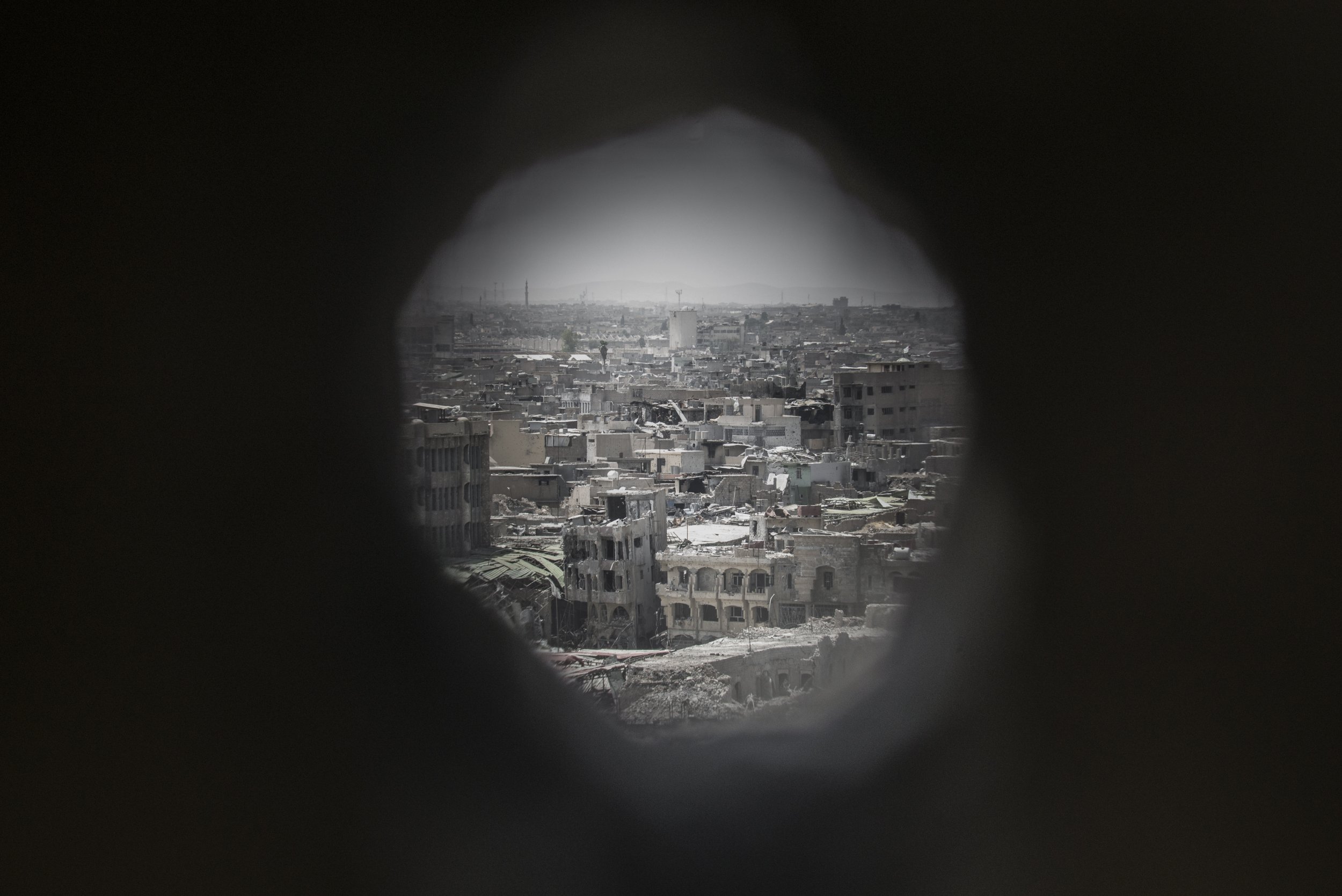 Canadian Prime Minister Justin Trudeau on Tuesday praised a special forces sniper who set a record-setting shot last month, killing an Islamic State militant group (ISIS) fighter from over two miles away.
A mere 10 seconds elapsed between the soldier pulling the trigger of his McMillan TAC-50 sniper rifle on a high-rise in the northern Iraqi city of Mosul and the bullet striking its target: an ISIS fighter ready to ambush Iraqi security forces.
The member of Canada's elite Joint Task Force 2 perfectly judged wind conditions, angles and time delay in the May operation. By all accounts, it was the shot of his life and Trudeau lauded his efforts.
"What happened there is,...something to be celebrated for the excellence of the Canadian Forces in their training and their performance of their duties, but also something...entirely consistent with what Canadians expect our forces to be doing as part of the coalition against Daesh [the Arabic acronym for Islamic State]," Trudeau said at a news conference Tuesday.
The sniper's military commanders were full of praise after the record shot. "This is an incredible martial achievement. Achieving a confirmed sniper shot at this distance is unprecedented," Maj. Gen. Michael Rouleau told Canada's Globe and Mail on Thursday.
Citing security risks, the military is yet to disclose the sniper's identity.
The successful shot came as a coalition of Iraqi forces, backed by a group of U.S.-led troops including Canada , continued to besiege the jihadi group. Iraqi leaders say the military's elite Counter Terrorism Service is just days away from liberating the final Old City neighborhoods from ISIS control after eight months of protracted battle.
Trudeau pushed back against criticism that the sniper's actions did not align with what his Liberal government says is an "advise and assist" role for Canadian forces in northern Iraq.
"The advise and assist mission that our Canadian Forces are engaged in in northern Iraq has always had an element of defense," he said.
Opposition lawmakers accused the Canadian prime minister of hypocrisy for claiming that Canada's operation in Mosul was purely defensive, after condemning the country's "combat mission," in Iraq during the 2015 election campaign.
"It's clear, when you're shooting at someone and killing them on the front line, you're in a combat mission," Tom Mulcair, leader of the New Democratic Party of Canada, said Tuesday.
The Iraqi military estimates that more than 300 ISIS fighters remain in Mosul, among more than 50,000 civilians. The city, which ISIS captured in June 2014, is where the group's leader Abu Bakr Al-Baghdadi declared a caliphate at the famous Al-Nuri Mosque.
Last week, night-vision footage emerged of the group appearing to destroy the 12th century building, contradicting its account that a U.S.-led coalition airstrike was responsible. The militants are using booby traps, sniper fire and suicide bombers to slow the coalition offensive.
The top-five longest confirmed sniper kills in military history:
1. Canadian sniper in Iraq (2017): 3,450 meters.
2. British sniper Craig Harrison in Afghanistan (2009): 2,475 meters
3. Canadian sniper Rob Furlong in Afghanistan (2002): 2,430 meters
4. Canadian sniper Arron Perry in Afghanistan (2002): 2,310 meters
5. U.S. sniper Brian Kemer in Iraq (2004): 2,300 meters