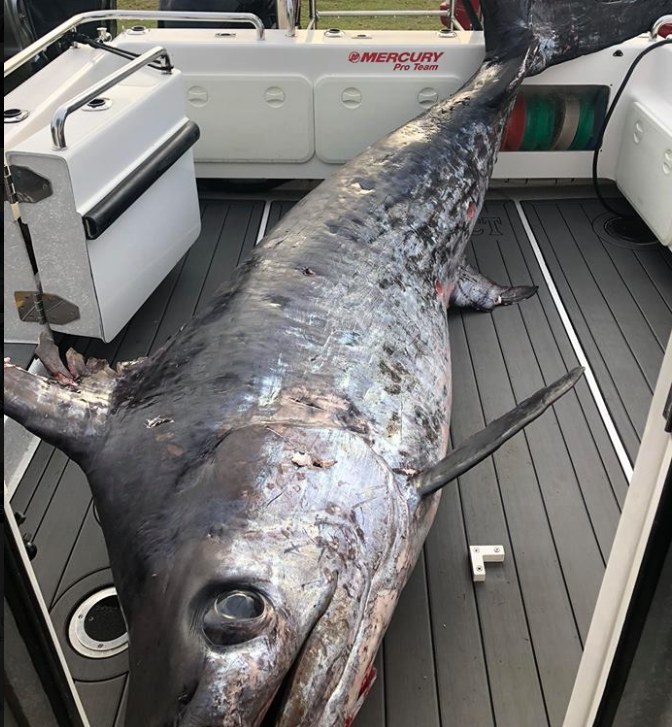 Fishermen nabbed a swordfish weighing nearly 1,000 pounds off the coast of New South Wales, the second biggest swordfish ever caught.
George Lirantzis and three other members of the Ulladulla Game Fishing Club caught the Broadbill Spearfish on Sunday off the coast of Mallacoota, using 130 pounds of bait. The quartet had to wrestle the fish for nearly two hours to get it onto the deck of their boat.
At 961 pounds, it is Australia's largest swordfish and the second largest in the world, behind one caught in Chile in 1953 that weighed 1,181 pounds.
"When we got the bite of the big one it came screaming up to the surface. We saw it jump out, which was unusual because most of them go back down," Lirantzis told the Illawarra Mercury. "This one stayed on the surface for the whole fight. It was within 50 meters of the boat for the entire fight."
"It spent the whole time on the surface giving us some explosive jumps. When we finally got it boat side, we all struggled for over an hour to get it in the boat. ... We didn't realize it was going to be second biggest in the world," he said.
The fish beat the previous Australian record of 769 pounds—set by a Melbourne man only a week before—by almost 200 pounds. However, it will not be officially ratified by the Game Fishing Association of Australia (GFAA) because of the equipment used.
The monster fish is now in cold storage, and it will be taxidermied and processed for food. Scientists will examine the head and fin to determine its age. The oldest such fish on record was 17 years old and weighed 765 pounds.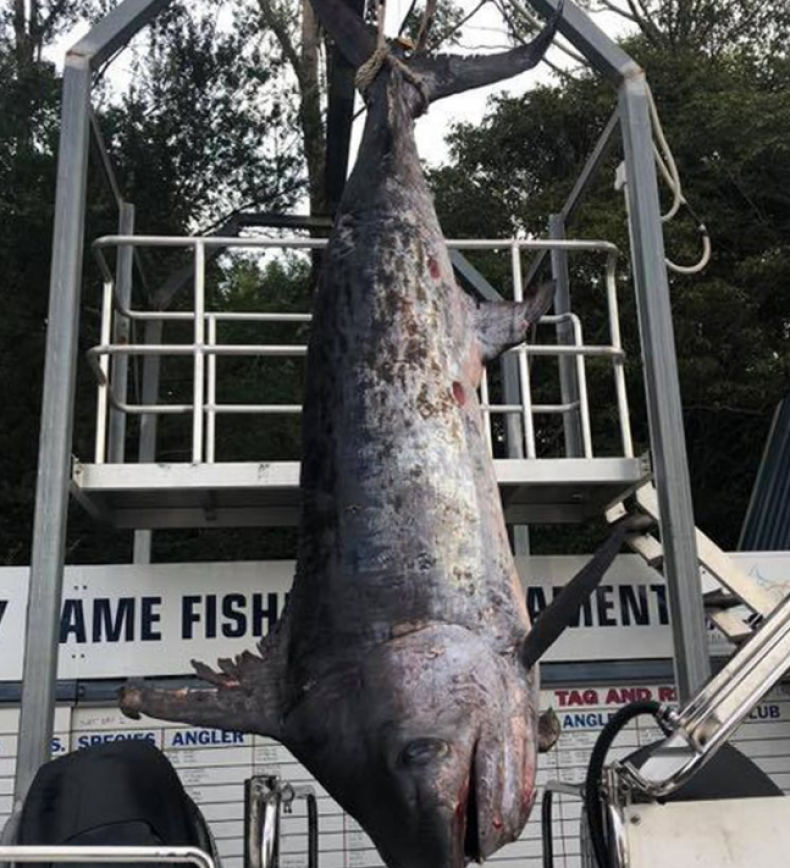 Lirantzis told Newsweek he would be giving the fish to family and friends.
"I hate freezing it, so I will give it out to as many people I know fresh to enjoy it. It's the best-tasting fish you can ever eat," he said.