Record High Number of Americans Think Country Is on Wrong Track, Poll Shows
The number of American voters who believe the country is on the wrong track has reached a record high during Donald Trump's presidency, with a significant majority of voters also saying they disapprove of the job he is doing.
New polling by Morning Consult and Politico, which was conducted from June 26 to 29, found that 75 percent of voters believe the U.S. is on the wrong track, while just 25 percent believe things are headed in the right direction.
Morning Consult noted that this "marks the worst numbers on the question in the 183 polls conducted since immediately after Trump was elected in November 2016." The previous record was set in polling data last month, when 69 percent of respondents said the country was on the wrong track and only 31 percent said it was headed in the right direction.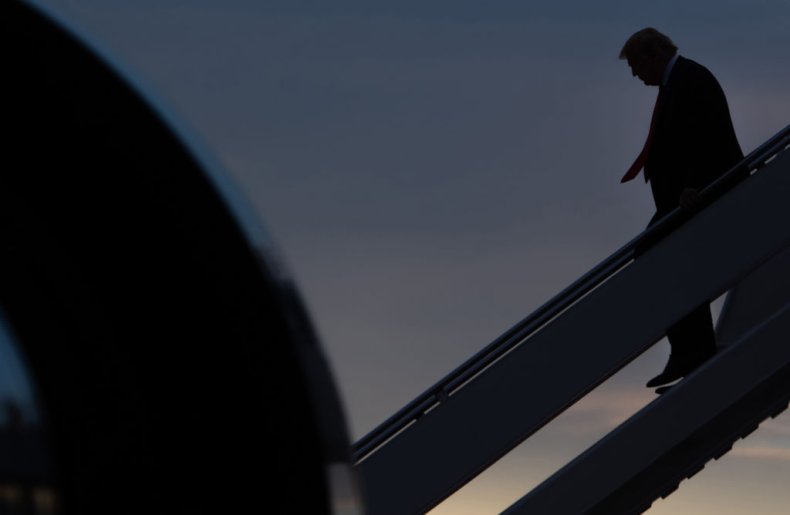 Meanwhile, 59 percent of voters said in the latest survey that they disapprove of the job Trump is doing as president, while 47 percent said they "strongly" disapprove. Those numbers have increased since the beginning of June, when 55 percent of respondents said they disapproved and 44 percent said they disapproved strongly. The latest survey polled 1,984 registered voters and has a margin of error of plus or minus 2 percent.
Newsweek reached out to the White House for comment but did not hear back before publication.
The poor polling numbers come about four months before the November election, in which Trump will face former Vice President Joe Biden. While much could change in the coming weeks, current polling presents a dismal outlook for the possibility of Trump's re-election.
Recent polling by The New York Times and Siena College showed Biden leading by 14 points, while separate polling by Harvard and Harris, as well as USA Today and Suffolk, showed the former vice president ahead by 12 points. The current Real Clear Politics average of national polls has Trump trailing his Democratic rival by 9.5 points.
In key battleground states, Biden appears to have a significant advantage as well. Polling released Wednesday by CNBC and Change Research showed Biden 5 or more points ahead in Arizona, Florida, Wisconsin, Michigan, Pennsylvania and North Carolina. That polling aligns with the current averages compiled by Real Clear Politics for each of those states.
The Trump campaign has consistently dismissed public polling in previous comments to Newsweek and other media outlets. Campaign officials have said that their internal polling shows the president in a strong position to win in November.
They've also pointed to 2016, when many polls showed former Democratic presidential candidate Hillary Clinton as the likely winner. Although Clinton won nearly 3 million more votes than Trump nationwide, the president secured a series of wins in key swing states, which gave him a big victory in the Electoral College.