Record Levels of Toxic Flame Retardants Found in College Dorms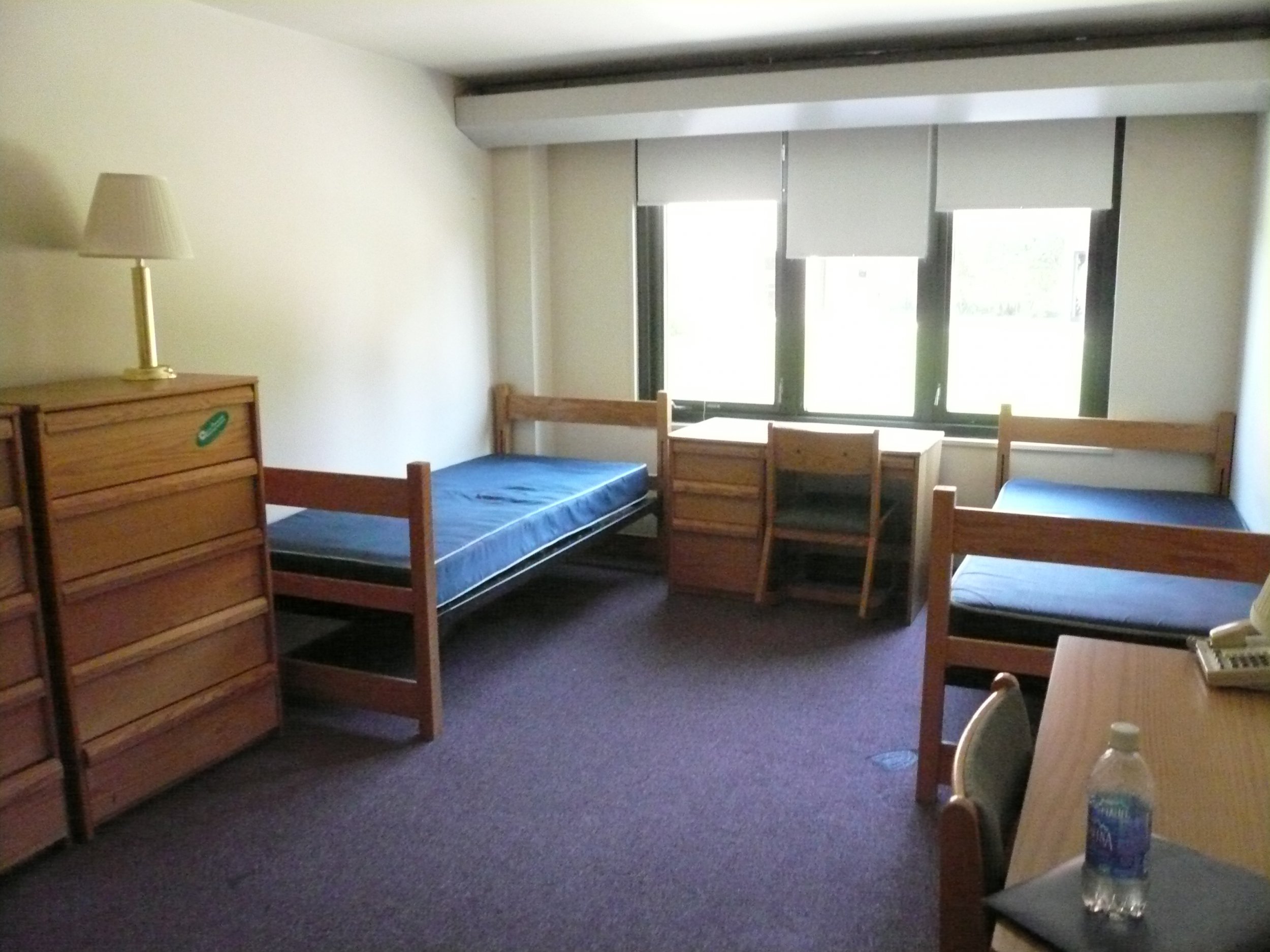 Very high levels of toxic flame retardants have been found in dust samples collected from college dormitories, raising concerns that they could impact the health of many young people.
A study published in April in the journal Environmental Science & Technology found large quantities of chemicals meant to suppress fire—which have been linked to cancer and hormone disruption—in dust bunnies.
Two of the flame retardants were detected in record-breaking quantities. The main chemical within DecaBDE, a flame retardant that was largely phased out in 2013, was found at levels nine times higher than ever previously recorded in any environment. The Environmental Protection Agency considers this substance a "possible carcinogen" due to its ability to cause cancer in lab animals. A related compound, PentaBDE, was found in college dorms in concentrations four times higher than discovered anywhere else. The EPA officially banned the manufacture of this chemical in 2005; it has been shown to be an endocrine disruptor, meaning it interferes with the function of hormones. It has also been known to negatively affect the development of fetuses, and has neurotoxic effects, says study first author Robin Dodson, a research scientist at the Silent Spring Institute.
"We know it can interfere with the way thyroid hormones act and work," says Ami Zota, an assistant professor at George Washington University's school of public health who wasn't involved in the paper. Exposure to it, especially during critical periods early in life can negatively affect brain development, she adds.
The findings are based on 95 dust samples taken at two colleges in the Northeast, but are likely to generalize to other schools, Dodson says. As to why college dorms have a higher level of flame retardants, Dodson suspects it's because they are small, relatively confined places that contain a lot of furniture (often old furniture). Furniture and electronics contain flame retardants that leach out and get into dust.
More than half of the dorm rooms tested had dust concentrations that exceed the EPA's risk-based screening levels for soil. (The agency doesn't have such levels for dust, though it too can cause exposure to toxins, such as through skin contact and accidental ingestion.) These screening levels usually correspond to "an increase in risk of at least one additional case in a million exposed people," says Todd Whitehead, a researcher at UC-Berkeley, who wasn't involved in the study.
All of these findings are "reason for concern," Whitehead says. Miriam Diamond, a professor at University of Toronto says that it's not possible to quantify the health risk just yet. "One reason why it's not possible is because these chemicals tend to have effects that take a long time to manifest," Diamond adds. "Those effects are endocrine disruption [interference with hormones and the endocrine system], where the strongest evidence shows effects due to fetal exposure. The second reason is that the effects are not known for all the FRs and we don't know the impact of exposure to the complex mixture of chemicals" people come into contact with in the United States and elsewhere."
Four flame retardants were found in 100 percent of the 95 dust samples studied. Three are suspected carcinogens, meaning they may be capable of causing cancer. Two of them, chemicals known by their bulky acronyms TDCIPP and TCEP, are listed by the state of California as carcinogens. The third, TCIPP, was found in dorms in double the median quantities found in other indoor environments. TCIPP hasn't been extensively studied, but chemicals it closely resembles in structure have toxic effects on brain cells in animals studies, and may lower thyroid levels and decrease sperm quality in humans. As to the fourth chemical found in all dust samples, named TPHP, "there is growing evidence that [it] could affect hormones, metabolism, reproduction and development," the Environmental Working Groups reports.
Regardless of how much risk these chemicals pose, it's a good idea to try and limit your exposure to them, scientists agree. Dodson recommends, when purchasing new items, that schools choose furniture that doesn't contain flame retardants. (Older furniture is more likely to contain these chemicals, especially in the foam padding therein.) Regularly vacuuming and dusting, pursuits that college students aren't particularly known for. also help enormously. Diamond also suggests ventilating rooms to avoid a build of chemicals leaching from furniture and electronics, almost all of which contain flame retardants. She also advises to not eat with your hands after touching electronics like cell phones, tablets and keyboards, all of which contain flame retardants.
Bryan Goodman, a spokesman for the American Chemistry Council, an industry group, points out that many of the chemicals found in this study have been phased out. The quantities of flame retardants found in dust were also "far lower than the levels at which toxicological responses have been observed in animal studies," he says. "Fire is still a real threat to life and property, and college campuses are no exception," he says, adding that "flame retardants, which are used at times by manufacturers to meet these flammability standards, can be an important line of defense for those living on college campuses."
However, there isn't much good evidence that using more flame retardants actually makes fires less deadly, and some scientists suggest the opposite, showing that flame retardants can give rise to toxic fumes. In general, their efficacy is controversial, and "not really backed up by well-supported data," Zota says.
The paper found that one of the schools with a more stringent flame retardant standards—known as TB 133—had higher levels of these chemicals than the school with a less demanding one, known as TB 117. The former is typically observed in public areas, while the other applies to residential areas. But this more "stringent" standard hasn't been conclusively shown to better prevent fires.
Dodson emphasizes that the authors aren't against fire safety. "There are lots of non-chemical tools...like installing sprinklers that can effectively increase fire safety," she says.