Record Manatee Deaths Lead Lawmakers to Call for Endangered Status
Florida Representatives Vern Buchanan and Darren Soto introduced legislation to grant manatees endangered status amid "record-breaking" deaths for the species.
The Manatee Protection Act would upgrade the species' status from threatened, the congressmen said in a statement Monday. The legislation would require the U.S. Fish and Wildlife Service to refocus their attention on rehabilitation of the population and allow for increased federal funding and personnel to protect manatees.
Manatees, also known as sea cows, are large aquatic mammals found in coastal waters, mostly in Florida.
Buchanan, a Republican who represents the Sarasota area, said, "we must do everything we can to protect these gentle giants and Florida's official marine mammal.
"Manatees are beloved, iconic mammals in Florida. This year's record-breaking number of manatee deaths is staggering and extremely concerning, which is why upgrading their ESA status is absolutely critical."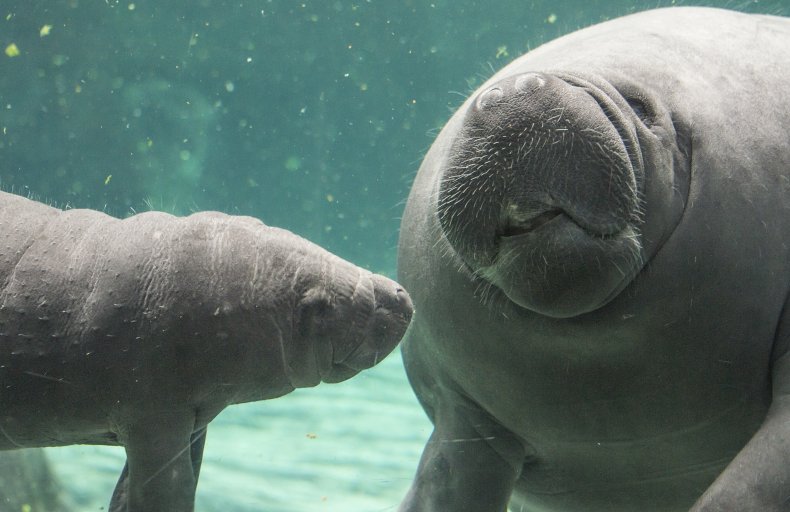 Soto, a Democrat who represents parts of Orlando and elsewhere in Central Florida, said upgrading their status to endangered would ensure that steps are being taken to prevent unnecessary deaths.
"[This year] was the deadliest year for the West Indian manatee in our home state of Florida," Soto said in the statement. "These mass deaths should alarm us all and incite us to take immediate action to protect these precious mammals."
Buchanan previously wrote a letter to the U.S. Fish and Wildlife Service calling on the agency to upgrade manatees' status to endangered, the statement said.
In the first seven months of 2021, 890 manatees have died, surpassing the previous record of 830 in 2013, according to Florida's Fish and Wildlife Conservation Commission. In 2020, 398 manatee deaths were reported.
It is estimated there are about 6,500 West Indian manatees in the southeastern U.S.
The legislation is supported by animal welfare groups including Animal Wellness Action and the Save the Manatees Club, the statement said.
Manatees were reclassified from endangered to threatened status in 2017 after increases in the manatee population and improvement in habitats, according to the Fish and Wildlife Service.
Newsweek previously reported many manatees are starving to death due to a loss of seagrass, an important source of food. Experts also attribute the deaths to worsening red tide, habitat loss and watercraft collisions.
Patrick Rose, executive director of the Save the Manatee Club, told Newsweek in May the situation could get even worse in the winter. He said seagrass population has experienced devastating losses in the Indian River Lagoon, where up to 90 percent have been killed by repeated algal blooms that are being driven by human waste and pollutants entering the environment.
"There truly is no time to waste in preventing such a recurrence," he said.