A record number of Black Republican candidates are running for congressional office this year. The National Republican Congressional Committee counted 81 African American candidates running under the GOP banner in 72 congressional districts in 2022. This is more than a 50 percent increase over the 2020 election cycle. And if the GOP knows what's good for it, this will be the start of a new era in right-wing politics.
This new development comes after decades during which the GOP struggled to attract minorities into its ranks—both minority voters as well as minority candidates. The Republican Party, which saw its support among Black Americans begin its descent shortly after Reconstruction, stopped making concerted efforts to regain Black support by the 1960s. President Richard Nixon, who had a "Black Cabinet," was the last Republican president to make a concerted push to win over Black voters. Since then, the party got by making milquetoast overtures to the Black community, almost as if they were merely checking a box.
But now, in the post-Trump era, it appears the GOP is beginning to embrace a new strategy, one that includes supporting minority and female candidates to appeal to a broader swath of voters. One of the lessons the party seems to have learned of late is that representation matters. And in a movement that purports to eschew identity politics, it appears that at least some in the leadership understand that one crucial part of winning over Black voters, in particular, is to make sure they see people in the party who look like them.
Rep. Byron Donalds (R-FL) told the Washington Times that having more Black conservatives in the House has helped to inspire more Black voters to give GOP candidates a chance. "They see me. They see Burgess. They saw [Rep. Allen West of Florida]. They saw [Rep. Mia Love of Utah]. They see [Virginia Lt. Gov.] Winsome Sears. They see [North Carolina Lt. Gov.] Mark Robinson," he explained. "And what they say is, 'You know what? Maybe I should step up, too.'"
Recent data shows that Donalds' assessment is spot on: In March, the Wall Street Journal published the results of a poll showing that Democrats were bleeding support among Black Americans. Meanwhile support for GOP candidates in the upcoming congressional elections rose to 27 percent from last November.
I have long criticized the Republican Party for its refusal to engage with Black Americans in a meaningful way. Instead of working to make inroads with African Americans, the establishment made excuses for why they couldn't, shouldn't, or wouldn't spend time striving to earn their votes.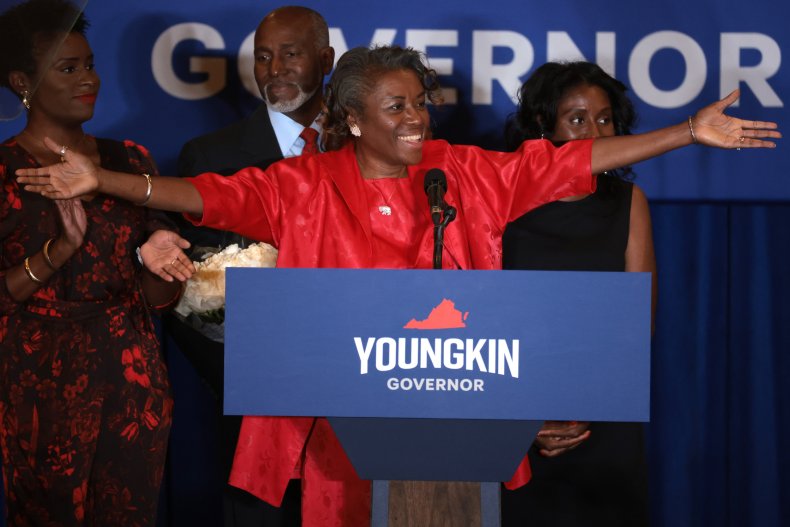 Now, it seems that a slow, much-needed change is in the works. A record number of Black Republicans are running—and they're revolutionizing the party of Lincoln.
Still, much of the impetus behind the uptick in the percentage of Black voters willing to give GOP candidates a chance has more to do with the Democrats' incompetence and inattention to matters that affect the Black community than it does with any actual policy or proposals Republicans have on offer. Black Americans have become disenchanted with a party that made sweeping promises for decades without following through. At least some have become fed up with being taken for granted and repeatedly lied to.
To put it simply, Democrats are repelling Black Americans more than Republicans are attracting them.
For the GOP to continue ramping up its efforts to appeal to African Americans, they must listen as much as they speak. They must find out what our long-neglected community is truly after. They will find much in common with the Black community; after all, two-thirds of Black Americans consider themselves moderate or conservative.
But Republicans must also remember this undertaking is a marathon, not a sprint. It may take a few election seasons of sustained investment of time, money, and other resources to produce the results they wish to see. The GOP should prepare to lose in the short term. It will pay off big in the long term.
The fact that so many African American candidates are running under the GOP banner is a welcome sign. The level of support they are receiving reflects a tremendous paradigm shift in the thinking of the conservative movement when it comes to voting groups that have proven to be elusive in the past. The Right is ready for a change in strategy, and with Black Americans becoming less loyal to the Democrats, the Republicans have an unprecedented opportunity.
The question is: Will they take it?
Jeff Charles is the host of "A Fresh Perspective" podcast and a contributor for RedState and Liberty Nation.
The views in this article are the writer's own.