A Record Number of People Fled Violence and Conflict by Sea in 2014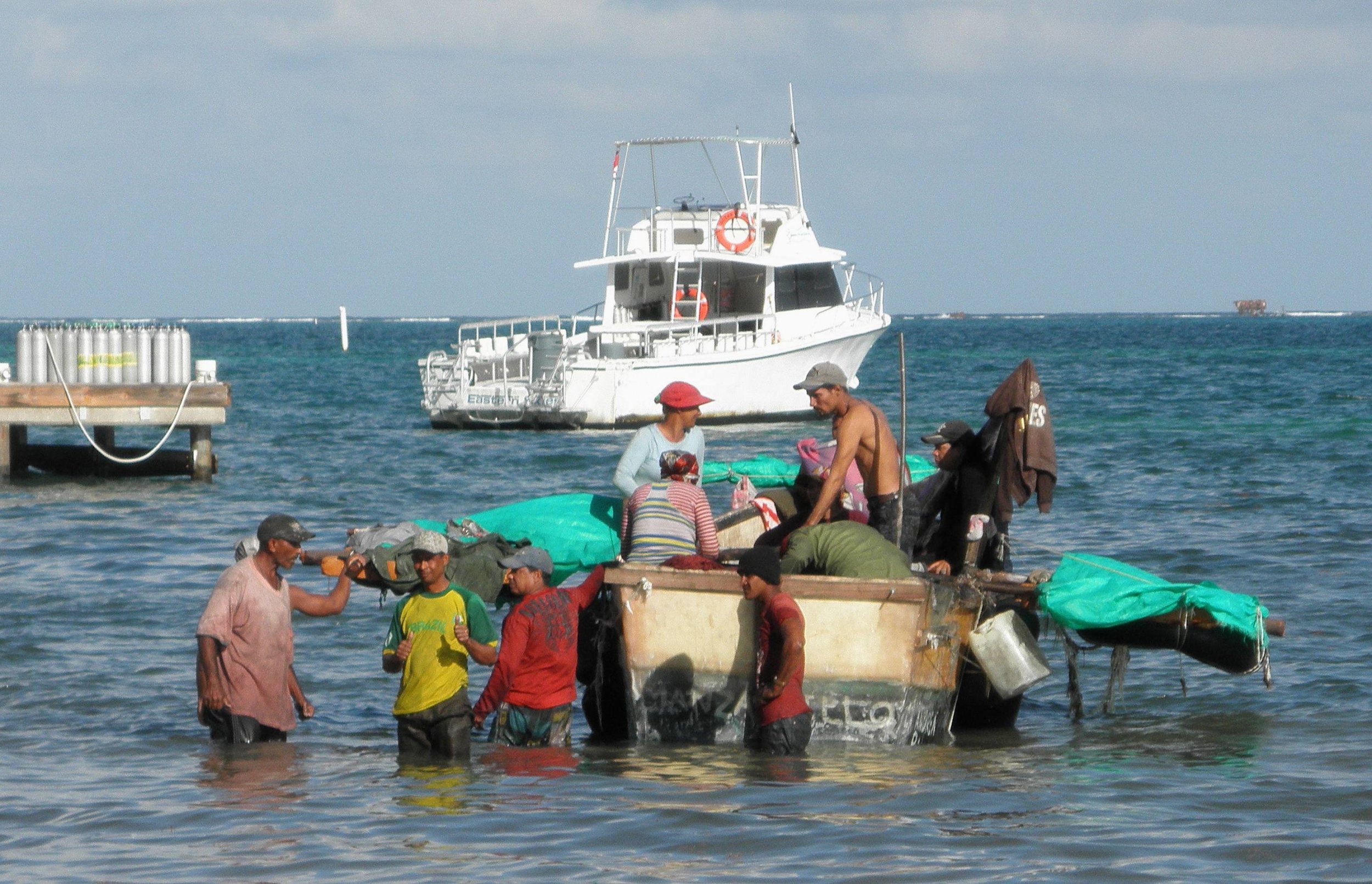 A record number of people made treacherous sea voyages in order to seek refuge, migration and asylum opportunities in 2014, the UNHCR–The Refugee Agency said on Wednesday, which was also U.N. Human Rights Day.
Nearly 350,000 people took to the seas from January 1 to December 1 this year, the UNHCR estimates; 4,270 people are reported to have died in the process.
Concrete numbers are often difficult to come by, the agency says, but Europe saw the largest number of arrivals by sea in 2014, with three times as many arrivals as the 70,000 recorded in 2011.
While the majority of people—around 200,000—attempted to cross the Mediterranean Sea into countries like Italy and Greece, a crossing that has been the subject of much media coverage, Brian Hansford, spokesman for the United Nations high commissioner for refugees, told Newsweek that crossings such as these occur all over the world.
"This rise in boat journeys is a global challenge from the Mediterranean to the Gulf of Aden, from the Bay of Bengal to the Caribbean," Hansford said. "Basically, and tragically, behind every [one] of those almost 350,000 figures is a personal tragedy…and people fleeing through desperation."
Economic migration has historically been the main driver in people seeking to leave their home country, but the number of migrants fleeing war and conflict this year grew, UNHCR said. Countries such as France and Malta have struggled to keep up with an influx of refugees escaping conflicts and human rights violations in their home countries.
About 50 million people fled their homes due to war and persecution this year, the highest number of forcibly displaced people since the end of World War II, UNHCR reported in June.
The impact of climate change, population growth, joblessness and food and water insecurity have also contributed to people leaving their homes, Hansford said.
People from refugee-producing countries, mainly Eritrea and Syria, made up nearly half of all migrants traveling to Europe by sea in 2014.
In October, Italy announced it would be ending "Mare Nostrum," its search-and-rescue operation for migrants crossing the Mediterranean, replacing it with a border control operation run by European Union borders agency Frontex called "Operation Triton."
Hansford says it's too early yet to see the results of the Mare Nostrum phase-out, but governments do appear to be less willing to take in migrants and more concerned about keeping foreigners away, he said.
"This is a mistake, and precisely the wrong reaction for an era in which record numbers of people are fleeing wars," António Guterres, the U.N. high commissioner for refugees said in a statement on the record number of migrants. "Security and immigration management are concerns for any country, but policies must be designed in a way that human lives do not end up becoming collateral damage."
More than 82,600 people crossed the Gulf of Aden and the Red Sea to reach Yemen en route to Saudi Arabia and other Persian Gulf countries; 54,000 attempted sea crossings in Southeast Asia, mostly people from Bangladesh or Myanmar trying to reach Malaysia, Indonesia and Thailand, UNCHR estimated.
In the Caribbean, 4,775 fled poverty and conflict or sought asylum mainly from Colombia, Haiti, Cuba, El Salvador, trying to reach the U.S., the Dominican Republic, the Bahamas, Turks and Caicos or the Cayman Islands, to either settle or use as transit points. Around 10 of the nearly 5,000 migrants in the Caribbean were Syrian refugees, said Hansford. The overall number of Syrians fleeing by boat is not available.
"People are so desperate, they feel that this is their last resort," said Hansford, adding that criminal gangs feed off this desperation.
Hansford says the international community needs to increase opportunities for resettlement; crackdown on criminal networks and develop a process of distinguishing real refugees from those who are falsely seeking refugee status.
The publication of these numbers come on the first of a two-day high commissioner's dialogue meeting in Geneva where governments—such as the United States, Ethiopia and Italy—U.N. agencies and non-governmental organizations—such as the International Maritime Organization and the International Organization for Migration—will discuss protection at sea.
"This is not a one-country or one-agency issue. It covers a wide spectrum of concerns and responsibilities," said Hansford. "We can't just let people drown."