A Record Number Of Women Are Running For Governor in 2018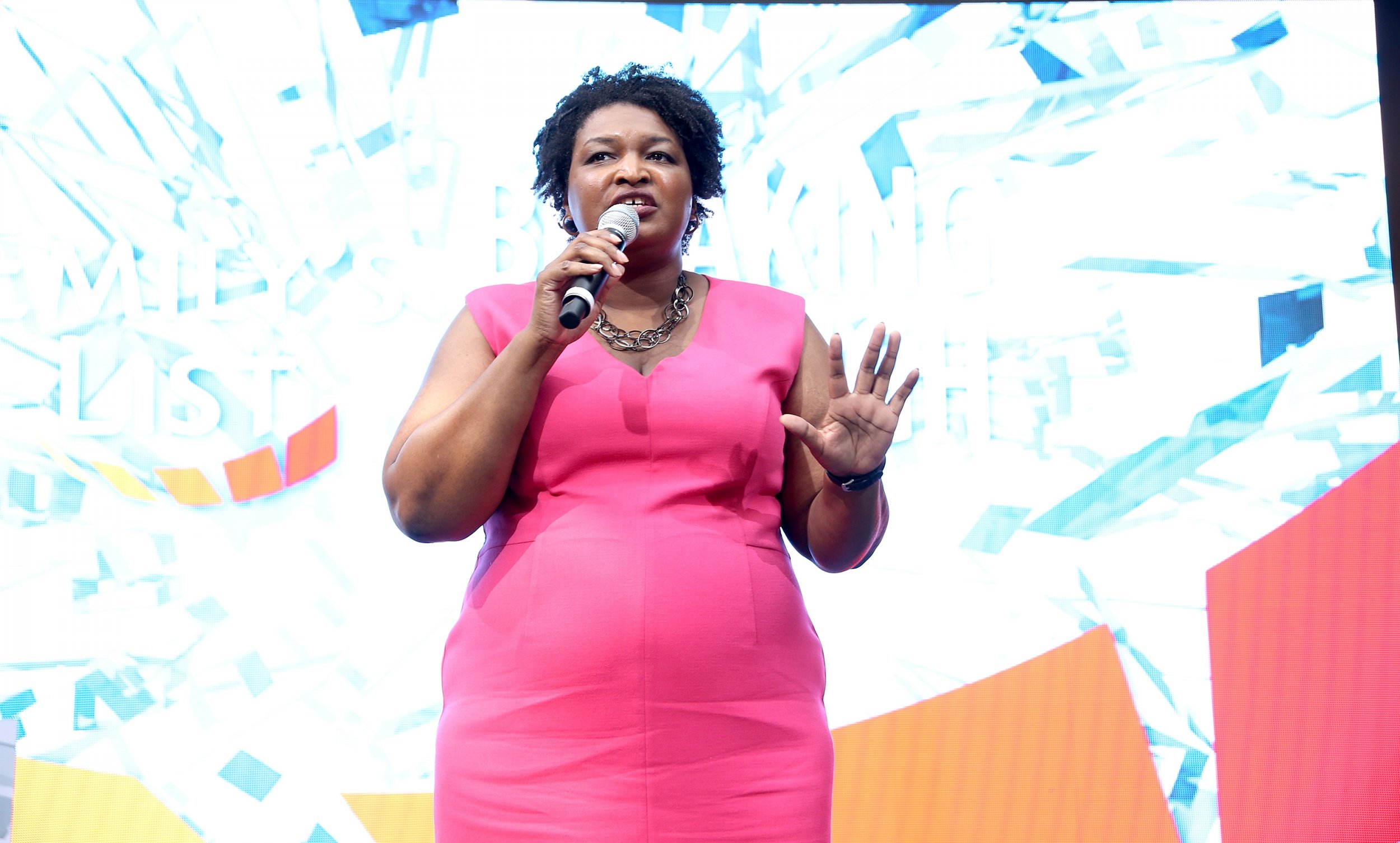 Women are running in gubernatorial races in record numbers in 2018—and some of the winners could be their state's first female governor ever.
The majority of the 79 women running or "seriously considering" running for governor nationwide, are progressives, with 49 Democrats and 30 Republicans readying themselves for 2018 campaigns, according to the Washington Post. If all 79 women end up running, they'll blow past the record 34 women who sought to lead states in 1994.
"Some of it is absolutely a reaction to President Trump and his policies," Jean Sinzdak, associate director of Rutgers University's Center for American Women and Politics, told NPR in February. "For others, it is Hillary Clinton's loss, [which] sort of woke them up to the idea that maybe we haven't made as much progress as we thought."
Women say the higher number of female candidates will alter American politics and affect changes across the broader society.
"We can change the trajectory of the country and help the communities that are trapped by income inequality and social immobility," Stacey Abrams, a Democrat hoping to become Georgia's first black female governor, told Newsweek last month. "But to do so, you have to support people who are willing to test the bounds of our political system."
Abrams's only primary opponent for now happens to be another woman, Stacey Evans, who, like Abrams, served in the Georgia House of Representatives. Multiple women are also eyeing the governor's office in Ohio, where four female candidates—three Democrats and one Republican—have launched 2018 campaigns. The current governor, John Kasich, is term-limited.
In all of United States history, only 39 women have ever served as governor. Many of the country's first female governors stepped into the position only because their husbands died in office or were not allowed to succeed themselves. It wasn't until 1975 that a woman, Ella Grasso (D-Conn.), won a gubernatorial race in her own right.
Currently, there are six women governors, making up just 12 percent of the country's top state leadership.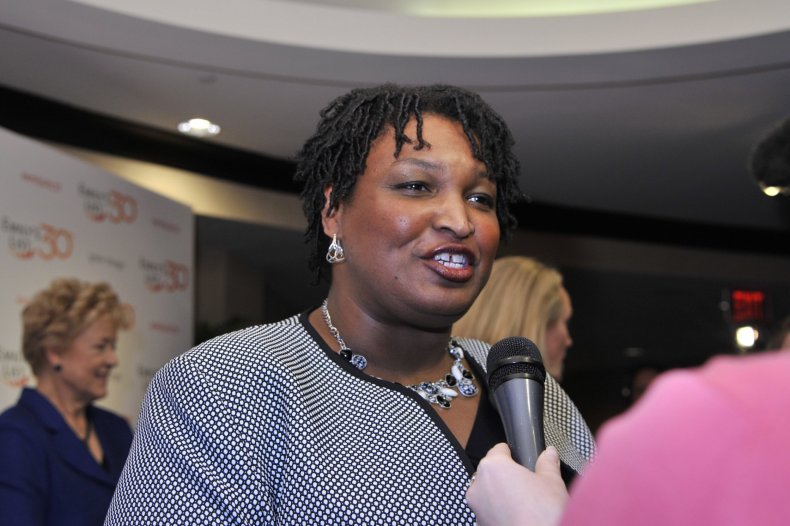 A record number of women overall have signed up to run for office after President Donald Trump's presidential win, with many saying they were motivated by the desire to spark social change. As of November, EMILY's List reported that more than 20,000 women had reached out to the progressive political organization about making bids for office. The non-partisan group She Should Run said 15,000-plus women have sought help launching political campaigns.
Black women are especially emboldened, Abrams said, given the role they played in electing Democrat Doug Jones in Alabama in December.
"I'm hopeful that this isn't just a moment, but a pattern of behavior where we're not only willing to say, 'Thank you,' but are willing to invest in the vision of women of color and black women whose political leadership is absolutely essential for the 21st century," she said.