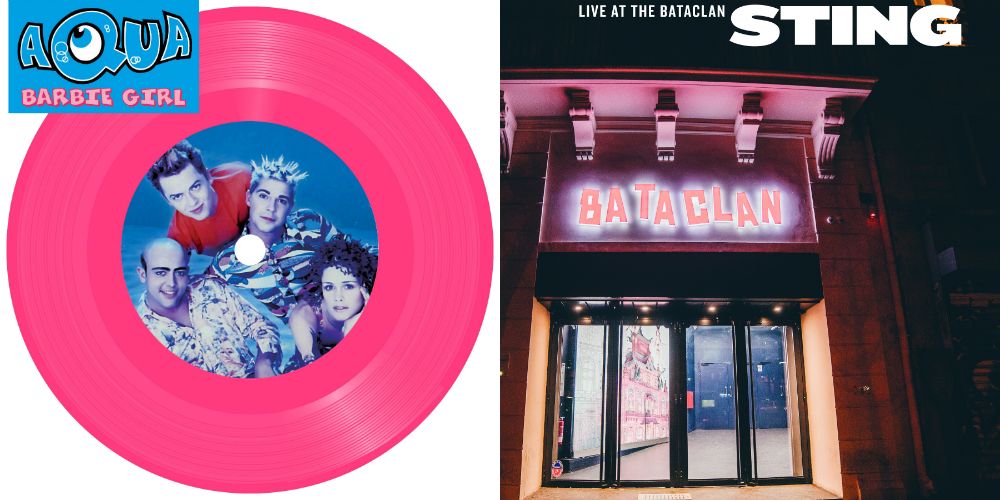 Record Store Day turns 10 this year, and rare vinyl recordings from the late David Bowie, Prince and Madonna will help the event celebrate its milestone anniversary.
The Record Store Day phenomenon was conceived in 2007 to drive music lovers back into independent record stores in the age of music downloads (and now streaming), and the first iteration took place in 2008. Each year, hundreds of rare vinyl records are pressed and sold in stores across the globe. Rock legends Metallica were the first major music act to support the day in 2008, although there is now music to please all audiences—Justin Bieber released his Purpose album on vinyl for Record Store Day 2016.
In the U.K., Record Store Day is partly attributable to the growth of vinyl sales, which rose to 3.2 million records sold in 2016—1.2 million more than the year before.
Independent stores around the world will be lined with hundreds of exclusive releases on Record Store Day, which takes place on April 22, but we have narrowed it down to a select few key records that music collectors will want to keep an eye out for. For the full Record Store Day release list, click here.
Sting: Sting Live at the Bataclan
A year after the deadly Paris terror attack in November 2015, Sting reopened the famed Bataclan theater in November, playing to a crowd which included victims' family members. This special vinyl features six of his performances from the emotional gig, including "Every Breath You Take."
Bruce Springsteen & the E Street Band: Hammersmith Odeon London '75
Bruce Springsteen's first concert outside the U.S. took place in London in 1975, and now fans can relive that classic concert with a four-disc set of the gig. 1975 was a big year for The Boss, marking the release of his iconic third album, Born to Run, and his rise as one of America's most popular rock stars.
Johnny Cash: The Johnny Cash Children's Album
Did you know Johnny Cash once released a children's album? In 1975, the iconic country star tried his hand at some lighter material when he recorded an LP of family-friendly songs—including two written by Sesame Street writer Jeff Moss. "Nasty Dan," which opens the LP, was first performed on the long-running children's series.
Aqua: "Barbie Girl"
If you were a child of the 1990s, there was no escaping "Barbie Girl." 2017 marks the 20th anniversary of the bubblegum pop track which is a lot more sexually suggestive than you might have realized at the time. ("Kiss me here, touch me there, hanky panky." Subtle.) The anniversary vinyl is wrapped in plastic, because, well, it's fantastic.
David Bowie: Cracked Actor
For the second year in a row, Bowie fans can add rare posthumous releases to their record collection. Cracked Actor—which shares the same name as his 1973 song and a BBC documentary about Bowie—is a previously unreleased live recording of a concert in Los Angeles in November 1974. The LP was mixed by Bowie's longtime producer Tony Visconti in late 2016.
Vangelis: Blade Runner Original Soundtrack
Ridley Scott's sci-fi masterpiece Blade Runner turns 35 this year, and a sequel, Blade Runner 2049, will bring Harrison Ford's Rick Deckard back to the big screen this fall. To mark the occasion, film fanatics can pick up legendary composer Vangelis's soundtrack for the film, which was ahead of its time in 1982 and still continues to stir emotions.