Record Store Day 2018: Aaliyah, Nas, Arcade Fire Top Special Release for Annual Vinyl Holiday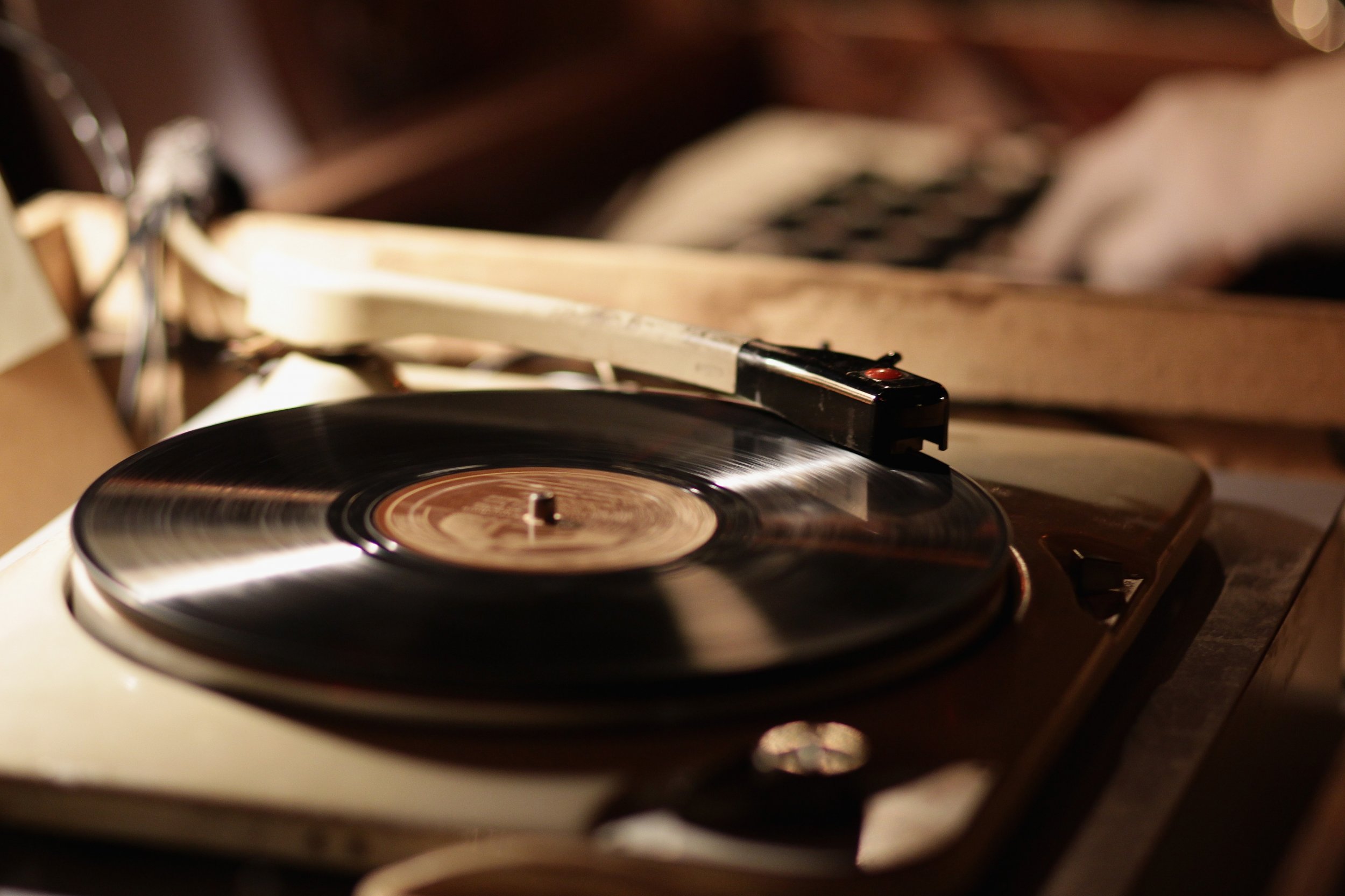 Saturday's Record Store Day serves as an annual reminder that vinyl's popularity is not waning any time soon. Celebrating its 10th year, Record Store Day 2018 features hundreds of special releases and record stores across the globe are participating.
To help promote the festivities, each year Record Store Day selects an ambassador for the vinyl holiday and 2018's edition is getting help from rap duo Run the Jewels.
"This is a community that I've always been a part of, so when I was asked to do it, I said 'of course!' I'm honored and it means something to me," El-P said, according to a statement from the organization. "I'm really grateful to do this."
"Indie stores fostered my love of Rap," Killer Mike said. "Super Sounds in Atlanta [and Decatur] were my havens as a kid. That's where I heard new music, argued about our favorite artists and even met some artists there. I lived for the day I was a poster on the wall."
For those that love music and supporting your local independent record stores, there are some great special releases for Record Store Day this year. Below are of some of the top items available for RSD 2018.
Arcade Fire - Before Funeral was released and catapulted Arcade Fire to indie stardom, the band released an EP. Available on vinyl for the first time, Arcade Fire's 2003 EP has 3,000 copies available worldwide.
Aaliyah - Gone too soon, Aaliyah's influence and fame was clear from her debut song, "Back & Forth." For Record Store Day only 2,500 copies of this 12' vinyl are available, which includes the original version of the song and five remixes.
Bob Dylan - Before many Record Store Day patrons were born, Bob Dylan went on a tour with The Grateful Dead. Only 5,000 copies of this record, which includes "All Along The Watchtower" with the Dead as Dylan's backing band, are available Saturday.
The Flaming Lips - The Flaming Lips seems to always have special editions (with vibrant vinyl colors) for Record Store Day and 2018 is no different. The band is releasing two new songs on a 7-inch titled Dragons & YumYums, which is inspired by a new beer.
Florence and the Machine - Set to release in July, Florence Welch's book Useless Magic: Lyrics and Poetry, serve as an inspiration for Florence and the Machine's Record Store Day 2018 release. The 7" vinyl features the tune "Sky Full of Song" and a poem from Welch's book.
NAS - NAS's Illmatic is regarded as one of the most influential hip-hop albums of all time and to commemorate the 20th anniversary of the album's release NAS performed with the National Symphony Orchestra at the Kennedy Center in 2014. The live performance is available on vinyl for Record Store Day.
Rage Against the Machine - Shortly before RATM broke up in 2000, the iconic hip-hop metal band performed a raucous show across the street from the Democratic National Convention in Los Angeles. Available for the first time, Live at the Democratic National Convention 2000 features RATM classics like "Bulls on Parade," "Testify" and "Killing in the Name."
Run the Jewels - This year's Record Store Day ambassadors are releasing a gold edition with songs from their latest album, RTJ 3. The Stay Gold Collector's Edition features stickers, Marvel comics and a 12-inch with 'Kill Your Masters' and a 'Stay Gold' remix.
Sufjan Stevens -Three new songs written by Sufjan Stevens from the critically acclaimed movie, Call Me by Your Name (starring Timothée Chalamet) are available for Record Store Day. The record is a RSD exclusive and there are 10,000 copies available Saturday.
Sun Ra - One of the most influential artists of all-time is getting a special release for RSD… several in fact. The late experimental jazz musician has six special releases this year including a live, never before released, concert recorded from Portland, Oregon in 1988.
For a full list of records, cassettes and other special releases available for Record Store Day 2018, click here. To find a participating record store near you, enter your address on the Record Store Day site.