Record Store Day 2021: How to Find Nearest Shop to Buy Exclusive Vinyl
Vinyl aficionados will be able to get their hands on a number of limited-edition releases this Saturday as music outlets partake in Record Store Day.
This year there will be two such dates for releases, the first of which takes place on Saturday, June 12, and the second Saturday, July 17.
"Things are improving but in this continued 'unprecedented global situation', where production and shipping is still in a state of struggle, the focus of these two Drops dates is on bringing revenue to the stores—as well as to the artists, labels, distribution and every other business behind the scenes making record stores work, in a fiscally and socially responsible way," a message on the Record Store Day website states.
"The spread of titles over two dates in two months allows some flexibility for the struggling vinyl pressing plants and distribution companies as well as provide stores time to prepare budgets and place the orders that safely get music into the hands of customers on a larger than normal release day."
Those interested can find their nearest participating store through the Record Store Day site.
At recordstoreday.com/Stores there is a search bar where people can enter a city, state, or zip code and the map will show the nearest store.
The site notes that not every store will stock every release listed, as outlets decide which to distribute at their own discretion.
"There are a lot of independent stores that participate in Record Store Day. Not all of them will choose to participate in all promotions, or carry all releases," the Record Store Day website states.
"Just because a store is listed here does NOT mean it will have the goodie or record you're looking for. That said, find a store near you and check with them directly. It's always a good idea to be BFFs with your neighborhood record store."
This year's releases include offerings from The Chemical Brothers, Belle and Sebastian, Mogwai, and The Flaming Lips.
Record Store Day started in 2008. According to its website, the idea was conceived in 2007 "at a gathering of independent record store owners and employees as a way to celebrate and spread the word about the unique culture surrounding nearly 1400 independently owned record stores in the US and thousands of similar stores internationally."
Around 1,400 stores in the U.S. are due to take part, a spokesperson for Record Store Day said. Record Store Day is described as "the global celebration of the culture of the record store."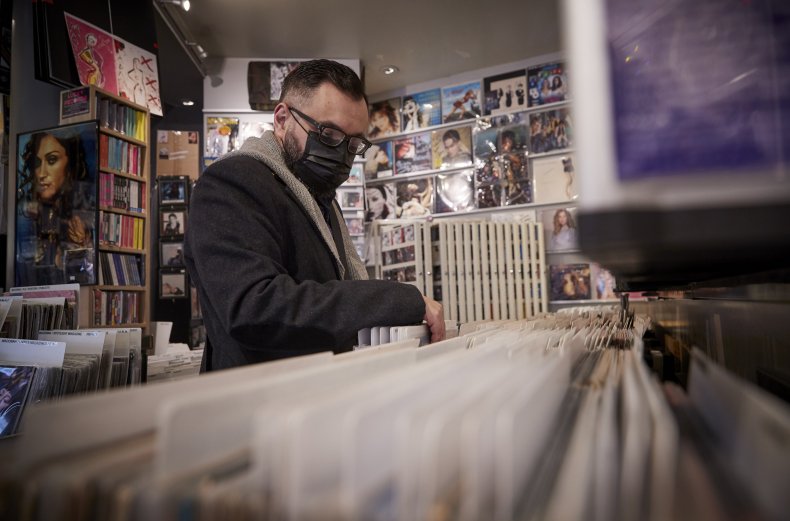 Update 06/12/2021, 9:20 a.m. ET: This page was updated with further details regarding Record Store Day.