Highest Ever Water Temperature Recorded Off San Diego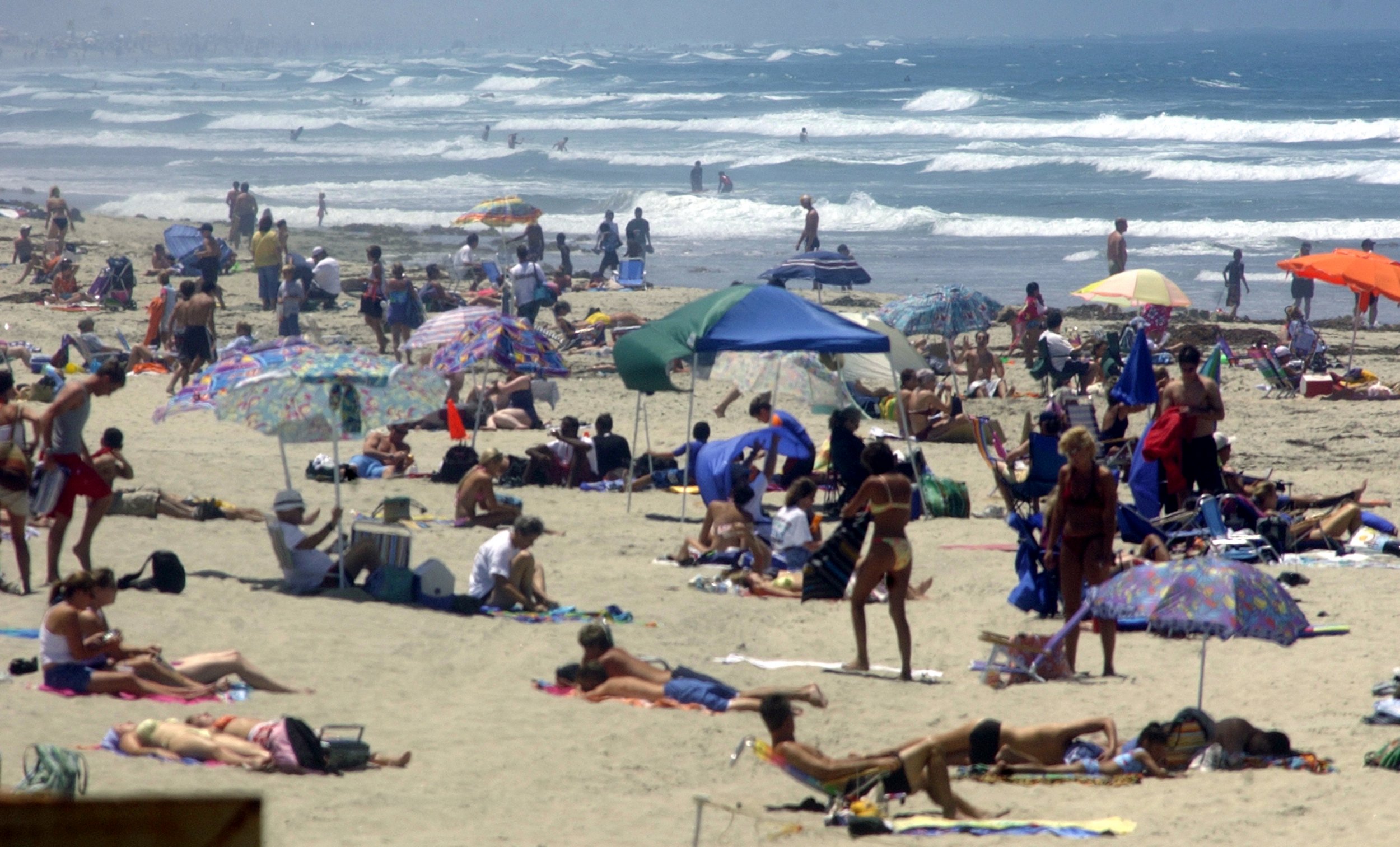 Water temperature readings off the coast of San Diego on August 9 are believed to be the highest ever measured in California waters.
Two buoys off the coast logged a sea-surface temperature of 81.3 degrees Fahrenheit, surpassing an earlier high temperature set on August 2. The two buoys, the Torrey Pines buoy, located 7.3 miles from the coast, and the Scripps Neashore buoy, located about a mile offshore, are managed by Scripps Institution of Oceanography in California.
"We've been measuring water temperature with our wave buoys since the 1990s, and this is the warmest we've seen in those two-plus decades," James Behrens, the principal engineer for the Scripps Coastal Data Information Program, told The San Francisco Chronicle.
Miguel Miller, a meteorologist at the National Weather Service's San Diego office, told the newspaper that the waters have gotten more sunshine than they typically do in July and August.
"This hot summer sun has been able to cook the top foot or two of ocean water and there hasn't been strong onshore flow that lead to more upwelling and mixes up the deeper cold stuff at the bottom of the ocean with the warmer water on top," Miller said.
Thursday's temperature measurement surpassed the new record sea-surface temperature of 78.6 degrees Fahrenheit recorded by the Scripps Institution of Oceanography on August 2, The Associated Press reported. That temperature surpassed the warmest sea-surface temperature at Scripps Pier recorded since records began in August 1616.
The first 13 days of August were the hottest on record for that period of time in San Diego, according to The Weather Channel. The average temperature for those days reached 86.5 degrees Fahrenheit, well above the average high temperature of 76 degrees Fahrenheit.
It has also been humid along the southern California coast.
On Wednesday, the National Weather Service (NWS) Climate Prediction Center said central California could see above average higher temperatures. "We are expecting a warming trend to start Friday into the weekend, and many areas may remain above average next week in the valley and desert," the NWS said.
Temperatures in San Diego are expected to remain firmly in the 80s through Sunday.