Record for World's Longest Basketball Game Broken for a Good Cause
What started as a game of basketball in a neighborhood driveway between a group of friends six years ago evolved into raising money and awareness for mental health after one friend took his own life.
In this year's annual basketball game, organized by Nick Revelas and his family, players from New York and Canada looked to break the Guinness World Record for the longest marathon basketball game. They played on the Nardin Academy's court in Buffalo, New York. To beat the world record, Revelas and the other players needed to play for 120 hours, 1 minute and 7 seconds.
And they made it to their goal.
As of August 11, the World's Longest Basketball Game came to an end, and a new world record was set.
Prior to setting the record, Nick explained the genesis of the game.
"Six years ago, I started running a neighborhood basketball game in my driveway known as the Berryman Drive Fiesta Bowl," Nick told Spectrum News. "It was kind of a fun way for our neighbors to get together in the driveway. And then, over the years, it's kind of become this massive fundraiser, not just to raise money for mental health, but also awareness."
Nick and his friends lost their close friend Devin Waring to suicide on December 16, 2017. Since then, they've taken their annual basketball game as a way to raise awareness and money for mental health awareness.
This year, the group managed to raise more than $50,000 thanks to social media and mental health advocates helping to get the word out about the event. Nick's sister, Savannah, told Newsweek they haven't split the funds yet, but plan to donate money to Mental Health Advocates of WNY, BestSelf Behavioral Health Inc., and Horizon Health Services, all three of which are mental health centers based in Western New York.
The game's tip-off started on August 6 and continued through the evening of August 11. Volunteers stepped up to offer food and refreshments to the 23 players.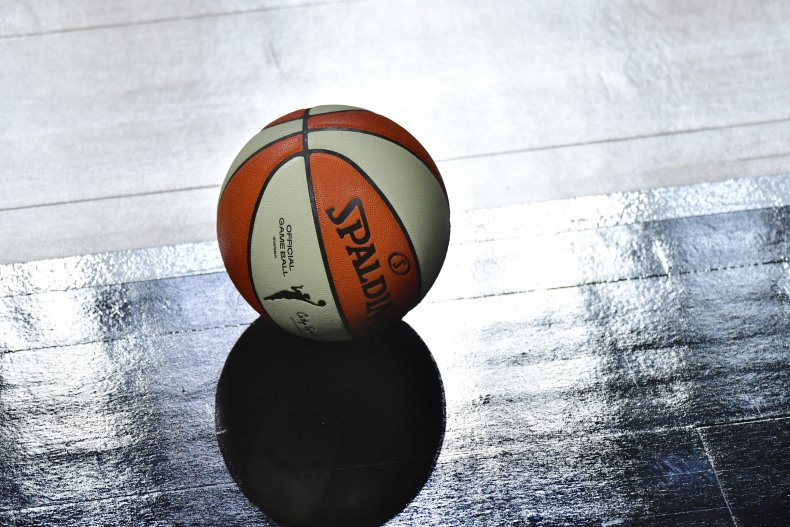 Because of the ongoing coronavirus pandemic, Savannah said they were unable to hold their annual basketball game last summer. This year, she said Nick wanted to come back in a "big way," but it didn't come without its challenges.
"The hardest part about this is the off-shifts," Savannah explained, pointing to the pain and exhaustion.
But once teams hit the court, the adrenaline kicks in and a cheering crowd boosts the players' morale.
Nick echoed the sentiment and told Newsweek that while this has been a physically taxing time, he's "proud" to see a spotlight on the importance of mental health. Not only did they look to break the world record, Nick said, but they also wanted to break the stigma.
He said he saw the toll the pandemic took on his own mental health, as well as the mental health of others.
"It was a goal of mine to keep people emotionally together," he said.
Teams of three took three-hour shifts to play. Players couldn't leave the gym, so once their game wrapped up, they had to relax, eat and unwind on the premises. Showers and mattresses were available to the players.
This year's event was much different than those in previous years, Savannah said, citing the ongoing pandemic, as well as the amount of planning needed.
Despite breaking the world record, this game holds a much deeper meaning for those involved.
"It's OK to not be OK," Savannah said. "You're never alone. We're playing for those who are struggling. This event is bigger than the world record."
Update 8/13/2021 10:35 AM -This story has been updated to reflect that the game has ended and the world record was broken.