Recovery Teams Search Ruins of Oakland Warehouse Fire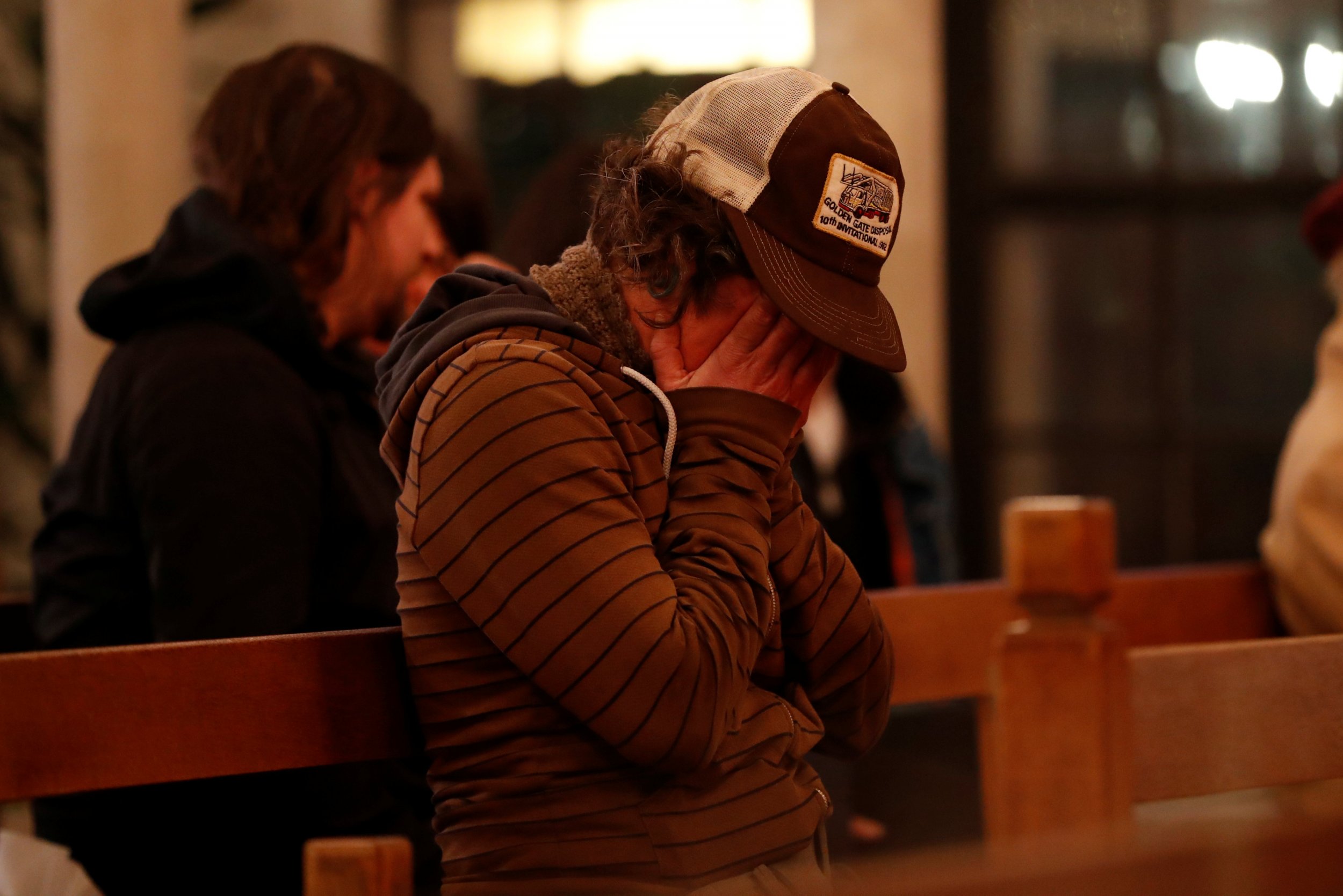 Recovery teams found a 10th body early Sunday morning in the charred ruins of an Oakland, California, warehouse after a fire broke out during a dance party, triggering one of the worst disasters in the city's history.
Authorities confirmed at least nine fatalities soon after the blaze was brought under control early Saturday morning. But local media reported early Sunday that another victim was found. Officials could not be reached immediately to confirm the finding.
With about two dozen people still unaccounted for, the death toll was expected to climb after authorities searched inside the shell of the two-story building, which was used by an artists' collective. Authorities were expected to give a briefing later Sunday morning.
The recovery operation and investigation into how the blaze started at about 11:30 p.m. PST (0730 GMT Saturday) on Friday had been delayed for hours until workers could enter safely on Saturday evening. The roof had collapsed into the second floor and in some spots, the second story had fallen into the first.
Newsweek subscription offers >
Authorities also investigated whether the building, some of which was partitioned into studios where artists lived and worked, had a history of code violations. Oakland police have said it was not as yet considered a crime scene, and arson was not suspected.
The warehouse was one of many converted spaces used by artists in the city's Fruitvale district, a mostly Latino area where rents are generally lower than in the rest of Oakland.
The cause of the blaze and exact number of casualties remained undetermined, said Oakland Fire Chief Teresa Deloach Reed, who described it as the worst single-structure fire she had seen in her career.
With nine fatalities confirmed, authorities were still trying to account for "a couple of dozen" other people and were "expecting the worst," Sergeant Ray Kelly, a spokesman for the county sheriff, said on Saturday afternoon.
Newsweek subscription offers >
Many of the victims were believed to be in their 20s and 30s. The remains of only one of the nine confirmed dead had been recovered as of Saturday, said Deputy Fire Chief Mark Hoffmann.
Earlier, first responders were able to find the nine fatalities visually as they entered the building. Kelly said about a dozen people survived the blaze, including one individual who was treated at a local hospital.
The party was taking place on the second floor of the building, which had just two exits, officials said. There was no evidence of any smoke detectors or sprinklers, officials said.
The city had received complaints about construction done without permits at the building and opened an investigation, but an inspector failed to gain access to the structure on Nov. 7, and the inquiry remained open, said the city's buildings and planning chief, Darin Ranelletti.
He said the city was aware of reports that people were living there, but no permits had been issued for habitation. It was unclear, he said, whether special permits would be needed for the artists who worked inside.
Authorities have said they did not know how many people were at the party or how many lived on the premises. A Facebook event page showed 176 people planned to attend the party, which featured electronic music performances.
Parents and others shared contact information on the page and asked anyone with information about the missing to call. "ANY information please!" wrote a woman looking for her son.
The warehouse contained makeshift artist studios with curtains and other partitions, Fire Chief Reed said. The interior was cluttered with "a flea market of items," she said. A makeshift staircase to the second floor appeared to have been constructed from pallets.
Recovery Teams Search Ruins of Oakland Warehouse Fire | U.S.