Democrats likely won't be able to reform or gut the filibuster—and without a way to bypass Republicans, they'll likely be unable to garner the support needed to make recurring direct payments a reality.
Legislators have been pushing for recurring payments for nearly a year to help people struggling during the pandemic and the concept is gaining traction. However, Democratic West Virginia Senator Joe Manchin may have put the nail in recurring payments' coffin on Wednesday when he reaffirmed his objection to getting rid of the filibuster.
"There is no circumstance in which I will vote to eliminate or weaken the filibuster," Manchin wrote in a Washington Post op-ed. "The time has come to end these political games, and to usher a new era of bipartisanship where we find common ground on the major policy debates facing our nation."
Only 51 votes are needed to pass a bill in the Senate, which the Democratic caucus has if it unites and Vice President Kamala Harris serves as the tie-breaking vote. However, Senate rules require 60 votes to end debate on a piece of legislation, giving Republicans an opportunity to block Democrats' bills.
In an effort to advance President Joe Biden's agenda, Democrats explored getting rid of the filibuster and thereby paving a way for them to move forward without Republicans. While it had strong support from some members of the caucus, it faced staunch opposition from Senate Minority Leader Mitch McConnell, who said it would create a "nuclear winter" in the Senate.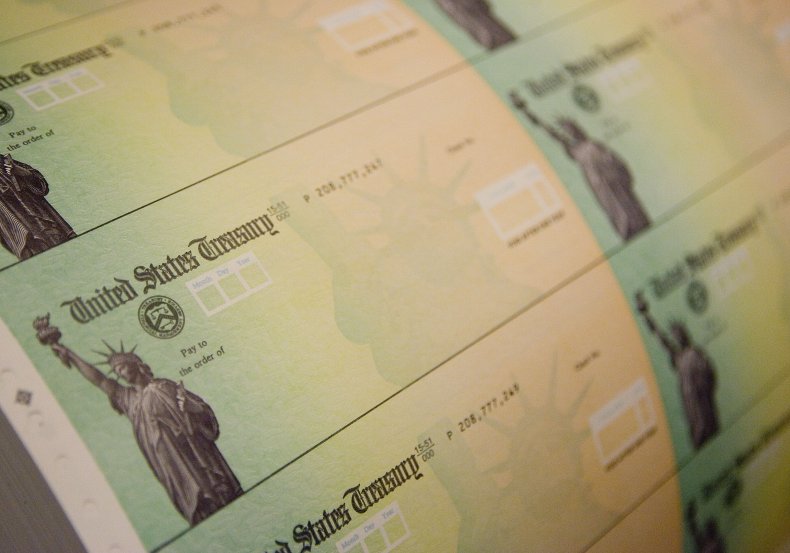 McConnell also noted that killing the filibuster now could come back to haunt Democrats when Republicans take control of the Senate. Once back in power, he said Republicans wouldn't just "erase every liberal change the hurt the country" but would "strengthen America with all kinds of conservative policies."
There's almost a zero chance that any Republicans would vote in favor of killing the filibuster and Democrats don't have a strong enough majority to lose any members. Without Manchin, they likely won't have the votes to gut the filibuster and pass Biden's agenda without Republican support.
It's not an optimistic sign for recurring payments, as Senate Democrats don't have overwhelming support within their own party for the measure. Three weeks after they unveiled a letter they planned to send to Biden, Senate Democrats nearly doubled the signatures from 11 to 21.
"This crisis is far from over, and families deserve certainty that they can put food on the table and keep a roof over their heads," the letter stated. "Families should not be at the mercy of constantly shifting legislative timelines and ad hoc solutions."
The majority of Americans support monthly $2,000 payments throughout the pandemic, according to Data for Progress, and more than 2 million people have signed a Change.org petition calling for the measure.
Democrats may be able to garner more support from their caucus for recurring payments, especially if they're targeted, as that was a sticking point with some moderates during the debate over the third stimulus check. It's also possible the administration could get on board because Harris supported the measure when she served in the Senate.
But getting 10 Republicans to sign onto the measure will be a tall order. Although Democrats could potentially include recurring payments in Biden's infrastructure package and pass it with reconciliation, there's no indication there are plans to do so.