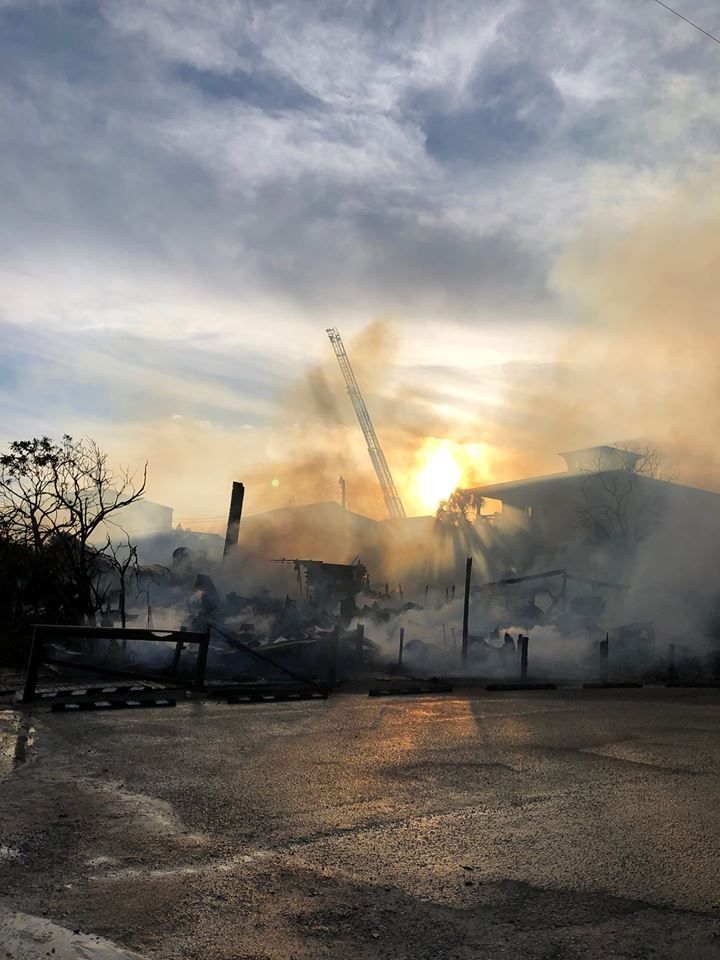 A beloved travel destination and local bar in South Walton, Florida, was destroyed by a fire overnight. The Red Bar at 70 Hotz Ave, Santa Rosa Beach by Grayton Beach was a popular bar called the "area's most popular indoor destination," according to it's website. "It's the restaurant & bar which is a must do while in South Walton – the hot spot for great food and live music," said the bar's website.
Fire crews were working at the scene at 7 a.m. EST according to the South Walton Fire District and they were battling strong winds that made the fires difficult to fight. "Unfortunately the Red Bar sustained heavy fire damage and is now a total loss. No injuries were reported," said the South Walton Fire District on Facebook Wednesday morning.
The fire was contained with enough time to prevent it from causing damage to the adjacent structures near the Red Bar but the bar itself is destroyed, the fire district said. An investigation into the fire was expected to begin once the area was considered secure. The South Walton Fire District said it would provide more information about the fire itself once it became available.
Fans of the bar were commenting on the fire district's post about the fire and it had nearly 500 likes just hours after it was posted. One patron wrote, "Oh no!!! Terrible news. Have been going to The Red Bar for many years. You are in our thoughts and prayers Red Bar." Another wrote, "I'm so sad !! Thankfully we made a visit in January, never thinking it would be our last."
The bar recently celebrated a birthday anniversary on Super Bowl Sunday, according to a Facebook post from the establishment. "Please help wish The RedBar a Happy Birthday! 24 years ago on Super Bowl Sunday we opened the doors with the help of family and friends. Hubba Hubba played that night and will be playing tonight! Thank you very much and we love you !!!" the message included a line of red hearts for the bar and an enthusiastic, "HAPPY BIRTHDAY REDBAR!"
One fan of the bar commented on the birthday post and said, "Happy, Happy Birthday to one of my favorite places on earth! I wish I was there to celebrate! Next year!"
There was no post Wednesday morning on the bar's Facebook page about the fire.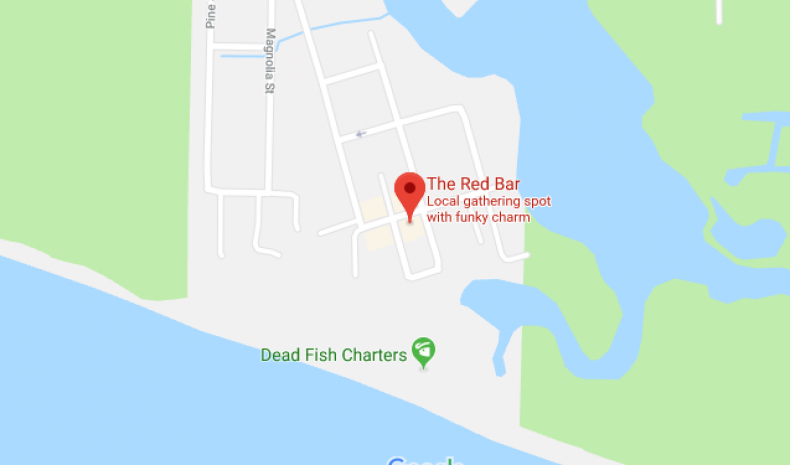 ​