The Red Bull 400: An Uphill Battle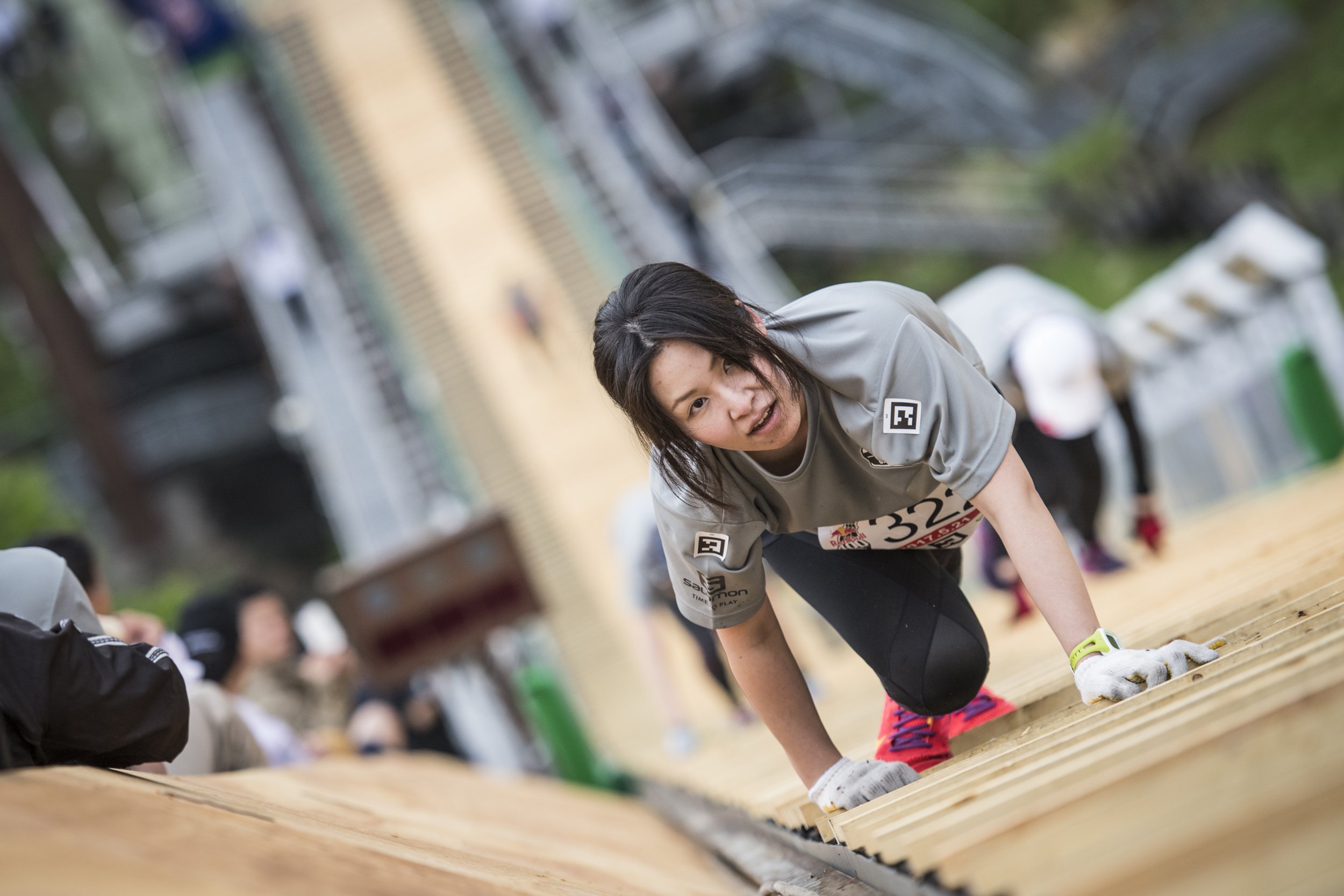 And if I only could
I'd make a deal with God
And I'd get him to swap our places
—Kate Bush, "Running up That Hill"
On a lovely May day in 2011, former Olympic sprinter Andreas Berger and his wife, Monika, were driving past the Kulm ski jump venue near their home in Austria when Berger was possessed by a blend of inspiration and madness: Plenty of brave souls had glided down that slope but had anyone ever run up it?
Berger, then 49, parked the car and the two of them began sprinting up the 225-meter hill. "I realized very quickly that it's possible to run up," says Berger, who still holds Austria's 100-meter dash record (10.15 seconds), "but it was also quite clear that it was super exhausting."
Four months later, on September 25, 2011, on that same hill, a new sporting discipline was born. The Red Bull 400 is a quarter-mile (one lap around your local high school track) gauntlet of Sisyphean madness as contestants clamber up ski jump slopes and then the man-made jump itself. Courses have an upward grade of between 35 to 37 degrees. Every Red Bull 400 competitor is upwardly mobile, but only because they have no alternative.
In less time than it takes to listen to Led Zeppelin's "Stairway to Heaven, most reasonably fit humans can finish a Red Bull 400 (but it's far easier to down a Red Bull than to up a Red Bull 400). That is not to say the effort will not be torturous. Lungs are seared. Calves and quadriceps beg for mercy. Most racers spend the latter half of the race clambering skyward on all fours as tongues wag and chests heave. You may not believe in God by the time you finish, but you will definitely believe in gravity. "Just know that for four minutes," says Tom Goth, who won the only event held in the United States last year, in Park City, Utah, "it's going to be pretty painful."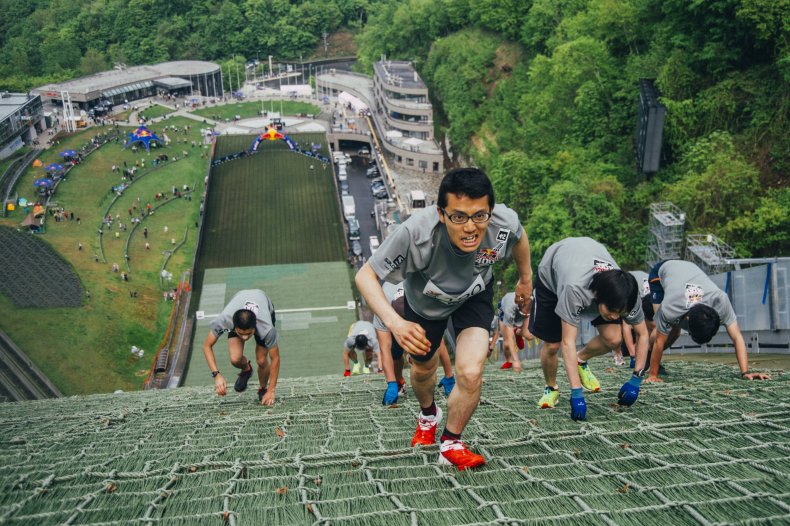 Four minutes is the time it takes the world's elite uphill runners, such as Goth and Turkey's Ahmet Arslan, who has won 13 Red Bull 400s, to complete the course. For the average masochist, it may take at least twice that long. In the marathon, which is nearly 105 times the distance of a Red Bull 400, many runners will hit the metaphorical wall. In the Red Bull 400, racers hit not the wall but a slope, but that slope is relentless. "It's like running up a double black diamond ski run," says Goth. "There's no hiding going uphill. It really requires peak, no pun intended, fitness."
Since its inaugural 2011 event at Kulm, won by Arslan, a six-time European Mountain Running Championships victor, the Red Bull 400 has expanded across the northern hemisphere. Almost anywhere a ski jump is used by Olympic hopefuls during the winter, a Red Bull 400 is contested in the warmer months. This year, 14 events will be staged in Asia, Europe and North America from May through October and are open to the general public for the same entry fee as a typical 10-K or half-marathon ($50).
The world record of 3:48 was set last July in Whistler, British Columbia, by 17-year-old Kieran Lumb of Vancouver. A college-bound distance runner, Lumb's lung capacity obviously helped him. But Liz Stephens, a two-time U.S. Olympian in Nordic skiing who has won both times she entered the Park City Red Bull 400, does not believe running prowess is the key to success in this discipline. "I've never been one who had great foot speed," says Stephens, 30, who is currently training to qualify for Pyongyang in 2018 but will defend her title in Utah come September. "But I am one who's had great fitness. That's the difference in this race."
Because ski jump hills plus the accompanying jump apparatus are less than 300 meters in length, races start with a relatively flat sprint (events are run in heats of 50 or so entrants before the final). That, believes Goth, the former U.S. Ski Mountaineering champion, is where most neophytes commit a fatal mistake. "I've seen people sprint that first 100 yards or so as if the entire race is going to be like that," says Goth, 32. "They're gassed just as the real race begins."
As runners entered the sloped portion of the course, an exercise in de-evolution occurs: Man goes from walking upright to crawling on all fours. For particularly steep portions of the 400, particularly on the ski jump itself (a plank is extended from the hill to the lip of the jump), a cargo rope is thrown down to help racers get a grip. "I don't want to detract from the coolness of the event," says Goth, "but it gets pretty steep. I've never seen anyone fall, but if you were to lose your balance and those ropes weren't there, you'd be in for a long ride down."
Of course, at a certain stage of exhaustion, such a spill might be welcome.