Red Cross Accused of Withholding Millions of Dollars in Donations Meant for Australian Bushfires
The Australian Red Cross is accused by a number of Australian politicians of holding back money earmarked for bushfire relief.
Only $30 million ($20.5 million U.S.) of the $115 million ($78.7 million U.S.) donated as of January 22 to their Disaster Relief and Recovery fund for the Australian bushfires have been allocated for immediate distribution to victims thus far, according to a statement left by an Australian Red Cross representative for the Australian Broadcasting Company (ABC). Additionally, it might take up to three years for some victims to receive funds, according to 7News Australia.
The spokesperson also allegedly wouldn't rule out to ABC that the funds may be spent elsewhere and on other disasters, a statement that other Red Cross spokespeople have disputed.
St. Vincent de Paul and the Salvation Army have also faced accusations from politicians of "drip-feeding" donations to victims.
As of January 22, St. Vincent de Paul reported to ABC that they had raised $12.5 million ($8.5 million U.S.) and distributed $1.1. million ($760,000 U.S.) in financial packages sent to qualifying households. The Salvation Army, which established their bushfire relief fund in November, reported to ABC that $43 million ($29.5 million U.S.) has been donated and $11 million ($7.6 million U.S.) distributed.
"How dare they say publicly they're only going to spend a third of the donations on people when people are traumatized and in crisis?... The money is needed now, not sitting in a Red Cross bank account earning interest so they can map out their next three years and do their marketing," NSW Transport Minister Andrew Constance, who nearly lost his own home in the fires, said during a Wednesday press conference.
"We need a very real change, very quickly so that the money can get to those who need it most," he added, saying that it was "gutting" to know that needy families had not yet received their money.
He subsequently challenged the heads of all three charities to meet him on Saturday and be driven to the scene of the disaster.
"Meet me in Batemans Bay at 8:00 a.m. on Saturday and I'll drive you the 300 kilometers of devastation on the far south coast. I'll show you the people, you can look them in their eyes and you can see their despair and the destruction that this firebomb brought to our region. They better turn up, they better have the guts to show up and be with me," Constance said.
So far, the CEOs of the New South Wales and Canberra branches of St. Vincent de Paul have accepted Constance's challenge. Noel Clement, director of Red Cross Australia, said during an interview with 2GB Radio that the Red Cross has been trying to reach Constance, but has thus far been unsuccessful.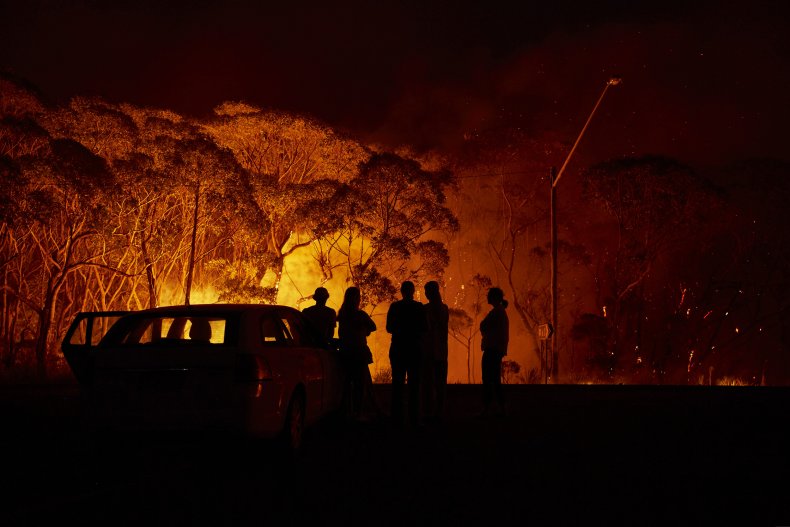 Other politicians agree with Constance. "My message to the charities is 'pull your finger out'," said NSW Emergency Services Minister David Elliott to ABC on Wednesday.
"To read that organisations like Red Cross are putting some of that money aside for a future crisis or emergency is not in the spirit of what I believe Australians gave that money," agreed Deputy Premier John Barilaro, who is in charge of New South Wales' bushfire recovery relief. "I believe that there has got to be a clear message to those organisations that that money must flow today."
The Australian Red Cross strongly denied the accusations in a tweet on Tuesday.
"Since the bushfires we have worked in 110 relief centres, registered 61k people, and paid almost 700 emergency grants. We are getting $1m out the door each day to people who need it. If you have been affected, you are foremost in our minds and efforts. You keep us going," tweeted the official account for the Australian Red Cross, concluding with an infographic which breaks down where the money which had been donated to their fund was going.
"We are keen to get the money out but we also need to make sure it's getting where it's needed," Red Cross director of Australian services Noel Clement told ABC on Wednesday. But he added that the process was slow because they needed to verify each claim. Clement also denied that the Red Cross was stockpiling the funds for future disasters.
Clement broke down the Red Cross' costs for 2GB this way: $30 million ($20.5 million U.S.) of the money will be distributed for immediate assistance. Another $18 million ($12.3 million U.S.) will be distributed to affected communities over the next three years. Some $5 million ($3.4 million U.S.) more will be spent to fund ground support teams. And lastly, $1 million ($687,000 U.S.) would be distributed to grieving family members as bereavement payments. Anything left will go to more immediate and long term support. Lastly, ten percent of all funds raised will pay administrative costs—a figure Clement says that the Red Cross has never hidden.
The Red Cross has 1,492 open applications as of January 22, according to news.com.au.