Red Cross Attempting to Build 'Relationship' With ISIS to Help Those Under Its Control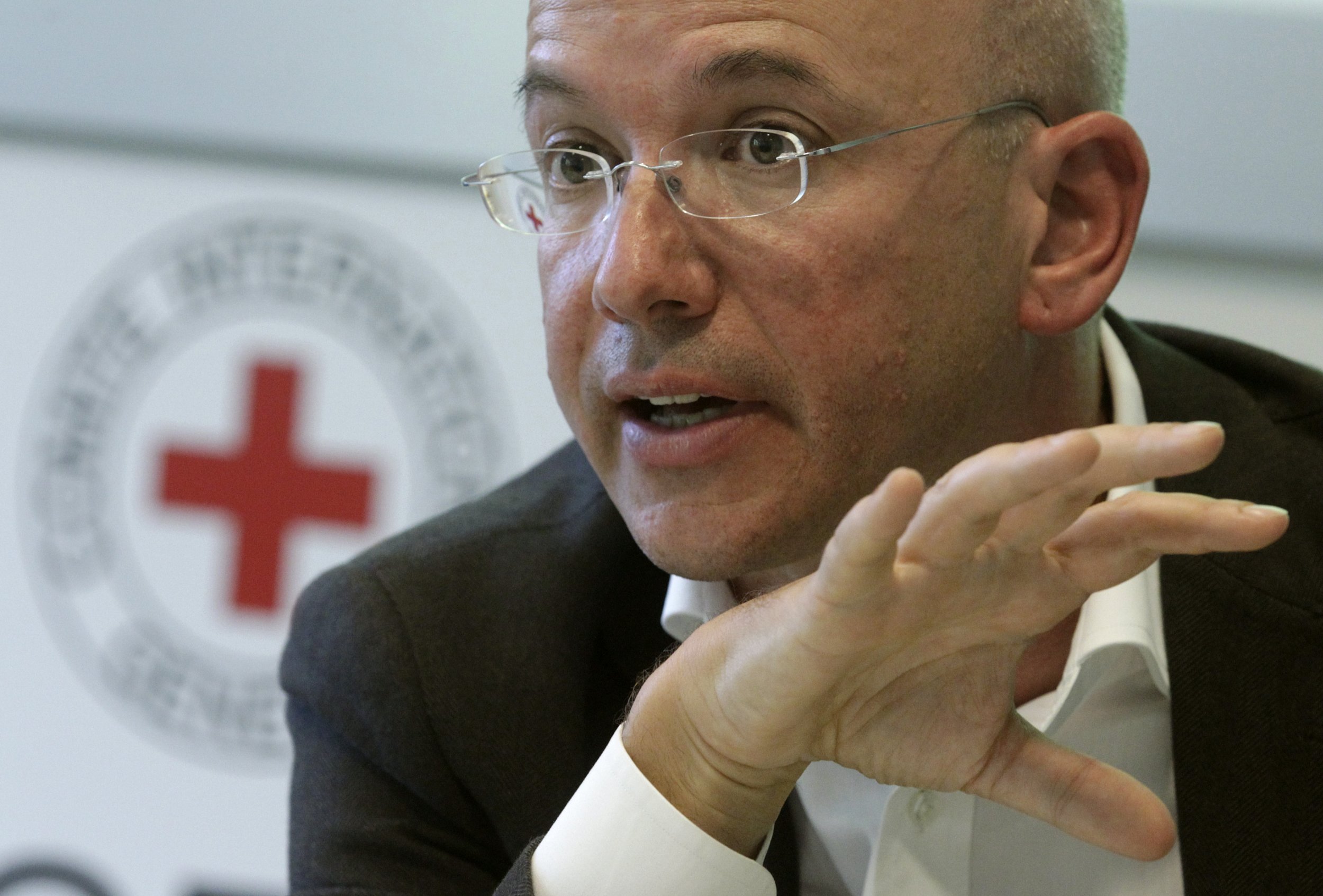 The International Committee of the Red Cross (ICRC) is attempting to build a relationship with the Islamic State militant group (ISIS) in the hope of helping some 10 million people who live under its authority, the aid-agency's chief said on Sunday.
The ICRC, made up of both Red Cross and Red Crescent workers, currently operates in territory frequently attacked by radical Islamist group Boko Haram in northern Nigeria. In an interview, director-general Yves Daccord told AFP news agency that, increasingly, aid groups will need to build relationships with extremist groups if they are to help vulnerable people.
"Yes, we are of course looking at building a relationship [with ISIS]," he said. "We have a very clear humanitarian vision. First, what we see is 10 million people. Ten million people under the control of the Islamic State group (in Iraq and Syria).
He added: "We are interested in these 10 million people. What happens to them? What are their problems? This is what will guide us."
ISIS controls large swathes of northern and western Iraq, northern Syria and central Libya. The populations under their control, especially in Iraq and Syria, are caught in a conflict situation where U.S.-led air strikes are targeting ISIS-held areas with opposing forces, such as the Iraqi-Kurds in the country's north, cutting supply routes into the main hubs of the militant group's self-proclaimed caliphate.
"My sense is, most of the international organisations will have to possibly rethink how they operate in these areas, otherwise they won't be in a position to (work)," Daccord said, ahead of the agency's conference. "You cannot just come from Geneva and work in areas under the control of armed groups without building trust over a period of time,'' he continued.
"You don't build acceptance from Boko Haram or any armed group in Syria in one day. It takes a lot of time and you have to have the right people.''
Daccord said to work in areas where an extremist group is present requires a "deeply humanitarian" and non-partisan approach with no social or change agenda. He warned of the increased threat to humanitarian workers; 49 volunteers with the Syrian Arab Red Crescent have been killed since the onset of the Syrian civil war in 2011.
As Boko Haram continues to wage its six-year insurgency against the Nigerian government in the country's northeastern regions, making it the deadliest extremist group last year , the ICRC has delivered relief to more than 110,000 people in the country since September 2014.