Red Cross to Care for Migrant Children at Texas Facility Originally Built for Oilfield Workers
The American Red Cross plans to care for migrant children crossing the Mexican border at a Texas facility that was originally built for oilfield workers.
"In response to a recent surge of young people arriving at the U.S.-Mexico border without parents or guardians, the American Red Cross has been asked to temporarily support FEMA and the Office of Refugee Resettlement (ORR) to ensure these unaccompanied minors have a safe place to stay until they can connect with a relative or sponsor here in the United States," the Red Cross wrote in a statement Sunday.
Red Cross volunteers will support the Federal Emergency Management Agency and the ORR to address these migrants' "basic human needs," the statement added. "The American Red Cross will adhere to all current COVID-19 organizational practices—including temperature and health checks while in a shelter, social distancing of cots, and mask wearing at all times," it said.
According to the Associated Press, the Red Cross volunteers will be caring for children that began arriving on Saturday in a camp that was previously built for oilfield workers.
In its statement, the Red Cross also noted that it has been providing migrants with relief supplies "such as cots, blankets, hygiene items, masks and hand sanitizer—for use by local nonprofits caring for migrants in Texas and California."
Newsweek was directed to the statement issued Sunday after reaching out to the Red Cross for comment.
The news from the Red Cross came a day after Homeland Secretary Alejandro Mayorkas announced that he was directing FEMA to help with a nationwide effort "to safely receive, shelter, and transfer unaccompanied children who make the dangerous journey to the U.S. southwest border."
"I am grateful for the exceptional talent and responsiveness of the FEMA team," Mayorkas said in a Saturday statement. "I am incredibly proud of the agents of the Border Patrol, who have been working around the clock in difficult circumstances to take care of children temporarily in our care."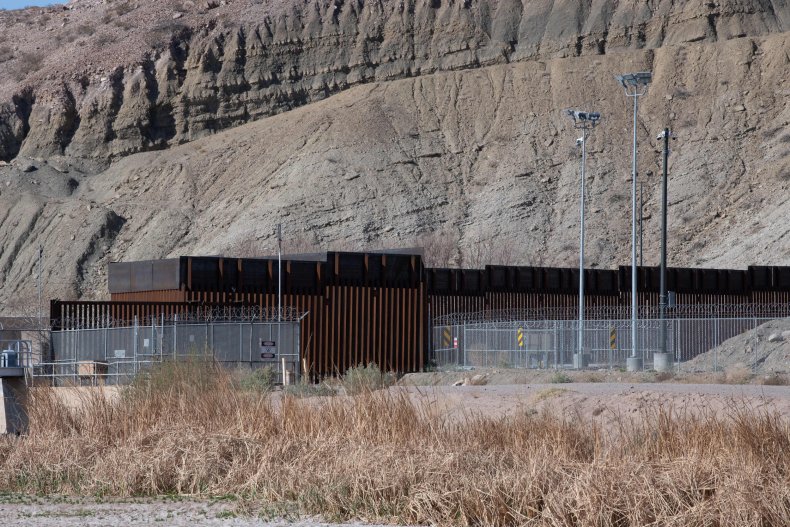 Just a day after Mayorkas' statement, CBS News reported that nearly 3,000 unaccompanied migrant children were held in U.S. Customs and Border Protection custody longer 72 hours, which is the legally established limit.
In his statement, Mayorkas said, "As I have said many times, a Border Patrol facility is no place for a child."
He added, "We are working in partnership with [Department of Health and Human Services] to address the needs of unaccompanied children, which is made only more difficult given the protocols and restrictions required to protect the public health and the health of the children themselves."
Since taking office, Biden has faced criticism for a surge of migrants at the border. On Monday, several Republicans traveled to Texas to tour border facilities, with House Minority Leader Kevin McCarthy saying that Biden "should talk to the border agents and let them know that this is beyond a crisis."
Newsweek reached out to the Health and Human Services Department for comment but did not receive a response in time for publication.