American Red Cross Offering Amazon Gift Card in Exchange for Critically Needed Blood Donations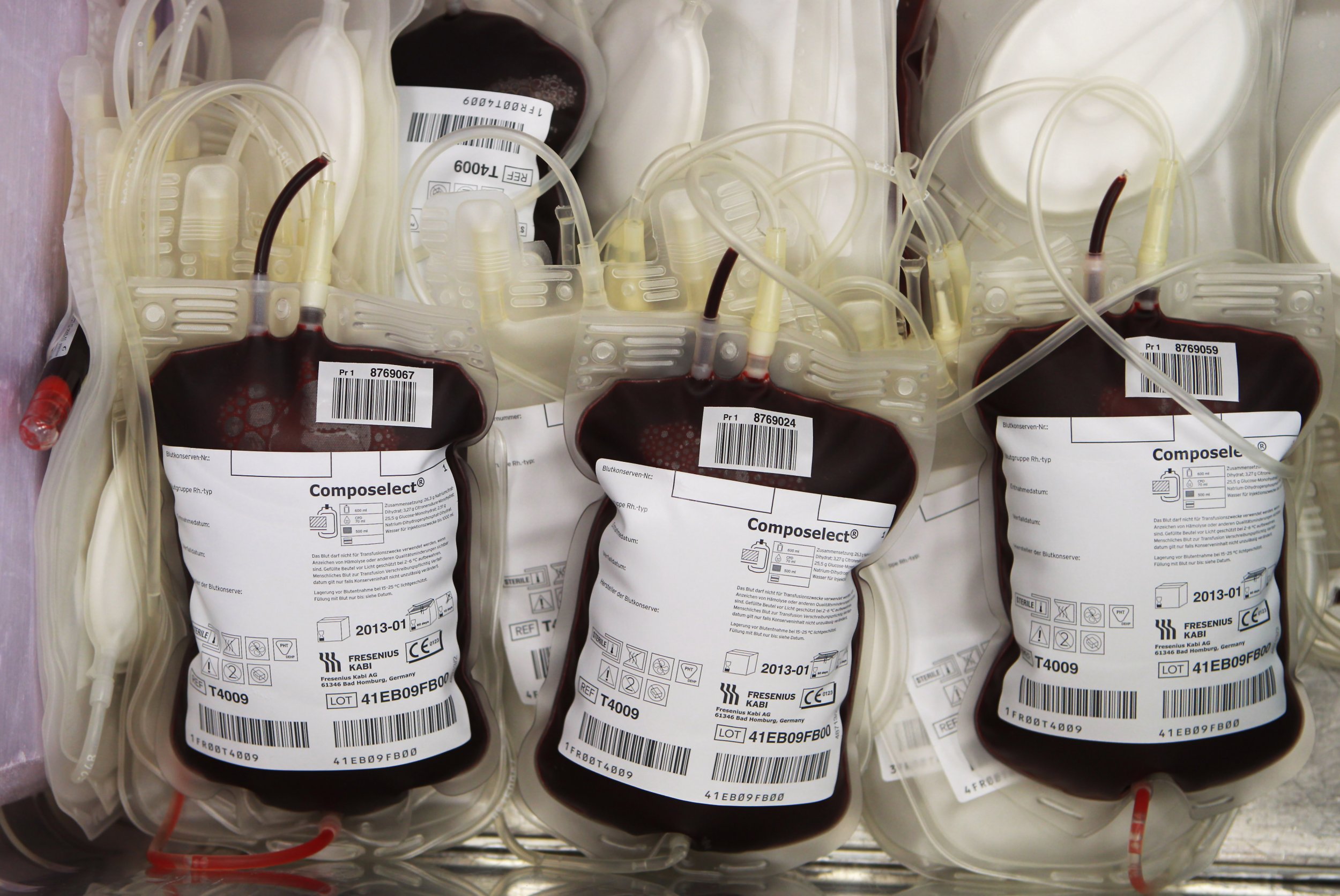 The American Red Cross has issued an emergency call for donations due to a "critical blood shortage" of all blood types. The aid organization is even throwing in a $5 Amazon gift card to anyone who donates blood in the next 30 days.
There have been 56,000 fewer donations made during the months of May and June than is needed, severely affecting the Red Cross blood supply, the Red Cross said in a statement to Newsweek. "In order to meet the needs of hospitals and patients across the country the Red Cross must collect 13,000 donations each day," the organization said. Blood shortages tend to occur during the summer, particularly near Independence Day.
"It's crucial that people donate now to meet the needs of patients every day and to be prepared for emergencies that require significant volumes of donated blood," Red Cross Blood Services communications director Nick Gehrig said. "Every day, blood and platelet donors can help save lives, and right now those heroes are needed to give as soon as possible."
The Red Cross noted that summer months are challenging times for blood and platelet donations due to summer activities, vacations and fewer blood drives. In a statement released on July 9, Chris Hrouda, president of Red Cross Blood Services, called on both new and current blood donors to make an appointment to donate.
"Unlike many other lifesaving medical treatments, blood donations cannot be manufactured and stockpiled," Hrouda said. "Red blood cells have a shelf-life of only 42 days and platelets just five days—Each donation, each day makes a difference."
Anyone 17 years or older, who weighs at least 110 pounds and is in generally good health, is eligible to donate blood. There are a few types of blood donations, including whole blood donations, power red donation—a concentrated dose of red cells—platelet donation and AB elite plasma donation. Donations can take a minimum of one hour and as long as three hours.
According to the Red Cross, blood and platelets are needed every two seconds in the United States. These donations are used in patient emergencies, during heart surgery and organ transplants, as well as for patients undergoing treatment for cancer, leukemia or sickle cell disease.
There are several ways to schedule an appointment to donate blood. The Red Cross allows donors to schedule their next donation using the free Blood Donor App, by visiting redcrossblood.org or by calling 1-800-RED CROSS (1-800-733-2767).
Those who donate between July 30 and August 30 will receive a $5 Amazon gift card via email. Donors are encouraged to fill out a RapidPass online health history questionnaire to reduce the time it takes to donate.
Correction | A previous version of this story incorrectly stated there had been 61,000 fewer donations made over a two month period. That number corresponds to the 2017 blood supply shortage.