As Red Cross teams were busy saving lives during the Ebola outbreak, other staff members were scheming plans to steal money from the humanitarian organization. In doing so, some staff successfully stole an estimated $6 million in aid, The International Federation of Red Cross and Red Crescent Societies (IFRC) confirmed, saying that they are "outraged" by the evidence and have "zero tolerance for fraud."
The theft occurred between 2014-2016 in three West African countries—Guinea, Liberia, and Sierra Leone—where staff helped to care for victims of the deadly virus, helping to prevent at least 10,500 cases, the IFRC said in a statement. Although the fraud was publically announced on October 20, the investigations didn't begin to receive heightened attention until early November.
The IFRC also said they are, "committed to full transparency and accountability to our partners and the communities we stand with. This fraud must not in any way diminish the tremendous courage and dedication of thousands of volunteers and staff during the Ebola response who worked tirelessly to save countless lives and support families."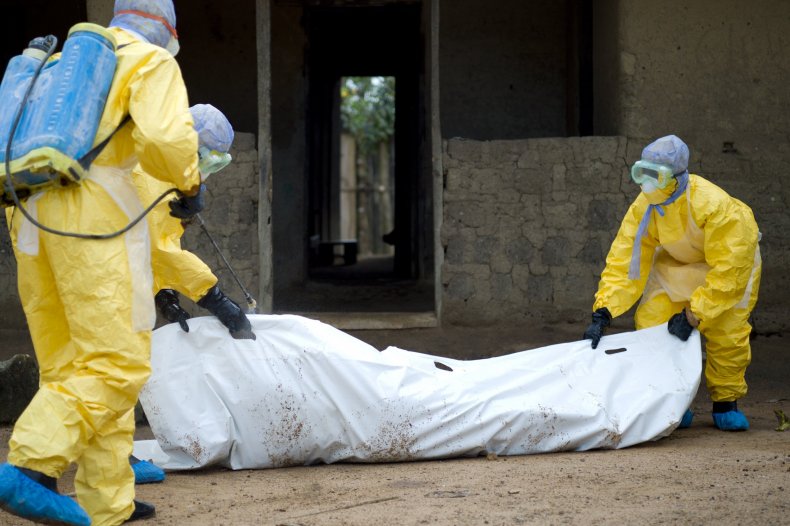 Internal investigations revealed that at least $2.13 million was lost in Sierra Leone due to a collusion between former IRFC staff and local bank employees. It's believed that the exchange rate was improperly fixed, the Associated Press reports. Whereas in Guinea, the fraud is thought to be a combination of fake and exaggerated customs bills, totaling a loss of $1.17 million. There's the possibility an even greater amount of funds were lost, as the IRFC is in the midst of launching two more investigations.
Previously, the organization found other evidence of inflation, including overestimating the costs of "relief items, payroll and payment of volunteer incentives," which led to another $2.7 million lost.
"IFRC is committed to holding all those involved in any form of fraud to account, and to reclaiming all misappropriated, diverted, or otherwise illegally taken funds," the statement reads.
Although an apology is not offered in the written statement, the Red Cross told the BBC, they are "deeply sorry for the losses."
In response, the organization enacted stricter standards called the "triple defense," which aims to prevent future fraud and corruption.
"These new measures include cash spending limits in high-risk settings, early deployment of trained auditors as part of the first wave of emergency operations set up, mandatory fraud prevention training for staff being deployed, the creation of an Audit and Risk Commission of the IFRC Governing Board, and the establishment of a dedicated and independent internal investigation function," the organization announced.