'Red Dead 2' Vs. 'Black Ops 4': Which Game Sold More Copies In November?
November 2018 sales figures show it was a marquee month for major game releases that also saw some carryover from games released in late October. What game was the sales champ for November? The answer will probably not surprise you.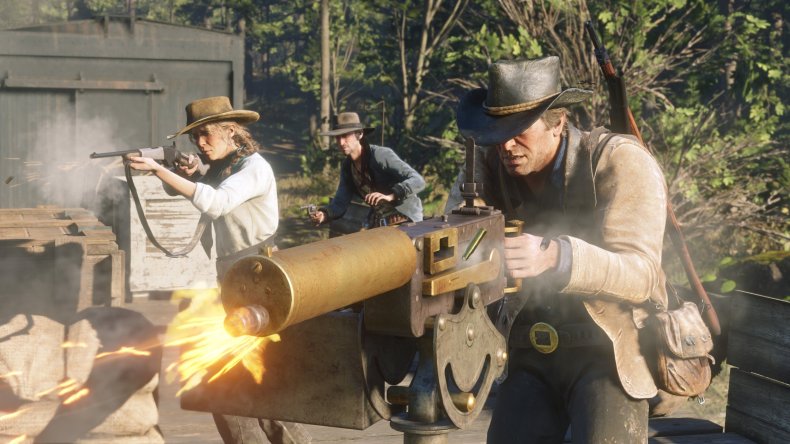 According to the November 2018 NDP report, Red Dead Redemption 2 was last month's top seller, ousting previous top dog Call of Duty: Black Ops 4 . However, Black Ops 4 still maintains the title for overall best-selling game of 2018. Specific sales numbers aren't included in the NDP report, so it's unclear exactly how many more copies the latest Call of Duty has on Rockstar's western epic.
The 10 best selling games for November 2018 are as follows:
Red Dead Redemption 2
Call of Duty: Black Ops 4
Battlefield V
Fallout 76
Pokémon: Let's Go, Pikachu!
Pokémon: Let's Go, Eevee!
NBA 2K19
Madden NFL 19
Spyro: The Reignited Trilogy
FIFA 19
According to Nintendo, the two Pokémon games sold a combined two million copies, which can provide some insight into how well the other games on the list sold. While Nintendo provided a combined sales figure, the NDP report lists both games as separate. I wonder where the Pokémon games would fall on the list if they were combined into one.
It's interesting to see the three sports games, Madden NFL 19, NBA 2K19 and FIFA 19 all appear on the list despite releasing months prior. This is likely due to strong Black Friday sales, as all three games were discounted at different retailers.
Hardware sales also saw a big spike in November, up three percent compared to last year. November 2018 marks the first time ever that Sony, Microsoft and Nintendo all sold more than 1.3 million consoles. The Switch was the best-selling console for November in terms of dollar sales, while the PS4 still sits on top in terms of sales for the whole year.
So what do you think? Are you interested in seeing if Red Dead Redemption 2 can topple Call of Duty: Black Ops 4 in terms of total sales for 2018? What games have you bought this year? Let us know your thoughts in the comments section below.