'Red Dead 2' Porn Trends: Even Cowgirls Get Rule 34
As the best-known song from the hit Broadway musical Avenue Q says: " The internet is for porn." The internet is also filled with gamers, and you may or may not be surprised to find out there's a healthy overlap there. In fact, games where women characters aren't as prominent as their male counterparts can still create shifts in porn traffic. The latest game to create a porn search bubble is Red Dead Redemption 2.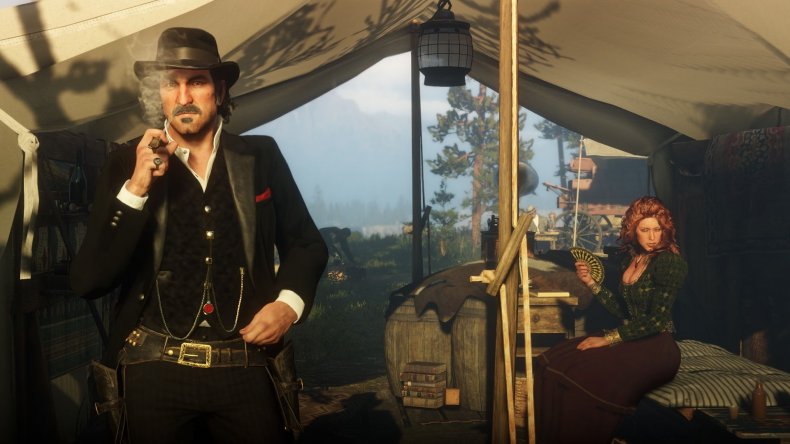 As noted by both Pornhub and YouPorn, Red Dead Redemption 2 prompted a massive spike in search traffic on both websites. Those links are both completely safe for work if you want to check out the stats, which are very interesting. Pornhub saw a 731 percent spike in searches for "Red Dead Redemption 2" while YouPorn saw an 857 percent rise in searches. Pornhub dug even deeper into their data to reveal a 745 percent rise in searches for "wild west," a 489 percent rise in searches for "western" and a 189 percent increase in searches for "cowboy."
While it doesn't come as much of a surprise to find men have been searching out these trends more than women, Pornhub notes that men are 1165 percent more likely to search for "red dead" than women on the site. Millenials were also the leading searchers, with people aged 18 to 34 are 93 percent more likely to search for the term compared to those over the age of 35.
Earlier this year, Pornhub released all kinds of stats for 2017, including the list of video game characters most searched for on the site. 2017's top picks included many Overwatch characters like Tracer, Widowmaker and D.Va. The PS4 was also the console most commonly used to access Pornhub, while the 3DS saw the largest growth in Pornhub use compared to other consoles.
So what do you think? Does Red Dead Redemption 2 have you opening an incognito window? What other porn search data would you be interested in finding out? Let us know your thoughts in the comments section below.