'Red Dead Redemption 2' Preload Times: When Can You Start Downloading on PS4 and Xbox One?
UPDATE: Rockstar has confirmed that preload times for Xbox One and PS4 begin Friday, October 19 at 12 a.m. EDT
Red Dead Redemption 2 releases Oct. 26, which means we'll be exploring the wild west on horseback in just a few short weeks. If you bought a digital version of Red Dead 2, you'll need to make sure you have enough room on your console's hard drive, and have enough time, to download the game before it officially releases.
How To Preload Red Dead Redemption 2 For Xbox, PS4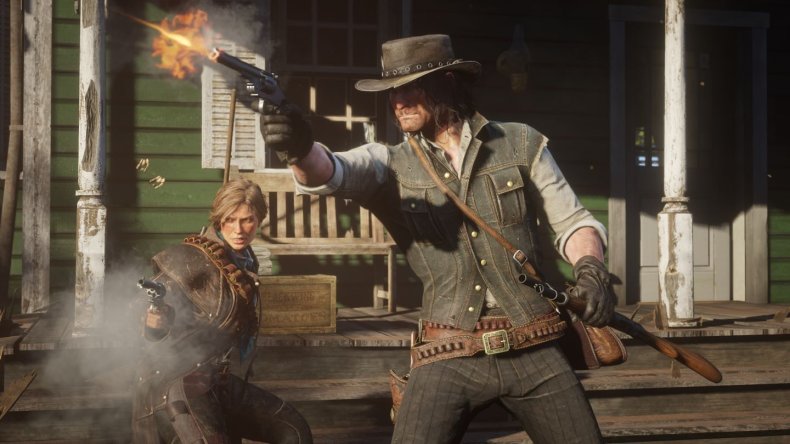 While we don't have exact dates for when you'll be able to start preloading RDR2 on PS4 and Xbox One, we have a few good ideas. Multiple posts on the Red Dead Redemption subreddit mention a message Sony sent after players pre-ordered the game, stating preloading will begin on Oct. 24, two days before release. Other reports claim Sony confirmed preloading starting on other dates, including Oct. 22 and Oct. 20. Regardless, preloading for PS4 seems set to begin a handful of days before Oct. 26.
On the Xbox side, the general consensus online is that Microsoft opens up preloading a week or two before release. This means we should be able to start downloading Red Dead 2 on our Xbox Ones any day now. According to a post from GTA Base, Gamestop seemingly revealed a preload date of Oct. 12. That's just around the corner!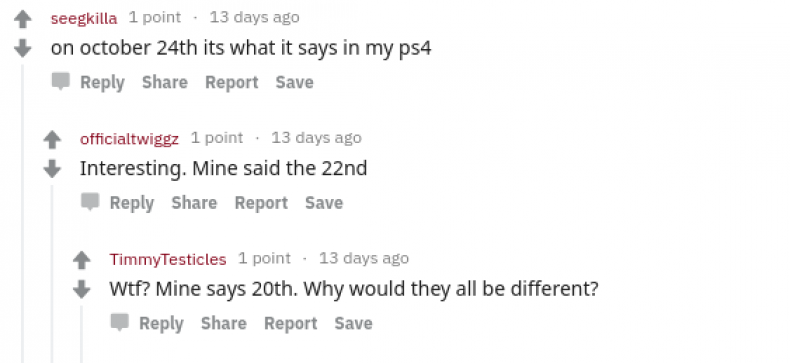 You'll want to preload Red Dead Redemption 2 if you bought a digital copy, because this game is massive. The download size for RDR2 is 105GB on PS4 and 110GB on Xbox One. That could take multiple days for someone with a slow internet connection to finish downloading. Preloading allows gamers to have a copy sitting on their console's hard drive, inaccessible until it is unlocked. Once that lock has been released, players can instantly start their adventures instead of waiting for a download.
Preloading is the fastest way to play Red Dead Redemption 2. Even if you buy a physical copy at a store's midnight launch, you'll still need to get home to play. Even then, most physical games require a download of some sort to play, meaning you'll be stuck waiting for that too. And when a whole bunch of people all try to download the same thing at once? Usually there's issues.
So what do you think? Are you eagerly waiting for the preloading announcement, so you can start filling your console's hard drive with Red Dead 2 files? Are you still loyal to physical media? Let us know your thoughts in the comments section below.