How To Become a 'Red Dead Online' Moonshiner and Open Your Own Bar
The latest update to Red Dead Online adds a new Frontier Pursuit, allowing players to become Moonshiners, distill their own liquor and even open their own saloon, complete with a live band.
How to Become a Red Dead Online Moonshiner
To become a Moonshiner in Red Dead Online, you'll first need to meet a handful of requirements. You'll need to be a Trader—one of the roles, or Frontier Pursuits, already available in RDO—with either a completed Trader Sell Mission under your belt or a Rank 5 rating.
To become a Trader and start on the road to bootlegging, you'll need to speak to your camp mate, Cripps, and purchase a butcher's table for 15 gold bars. Can't you taste that white lightning already?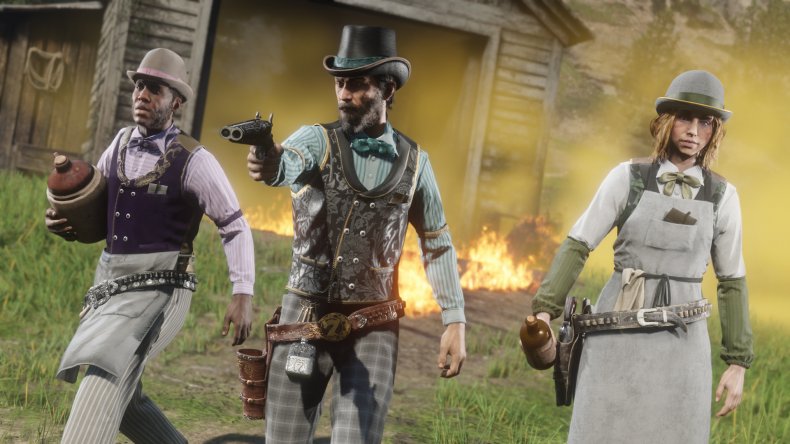 Once you've met the prerequisites to start moonshining, speak to Cripps and he'll steer you to an experienced bootlegger named Maggie Fike, who can be found at Emerald Ranch. The ranch is smack in the middle of New Hanover, in the northwest, which can seen in the central part of the Red Dead Redemption 2 map. Head west from Emerald Station and you're bound to find her.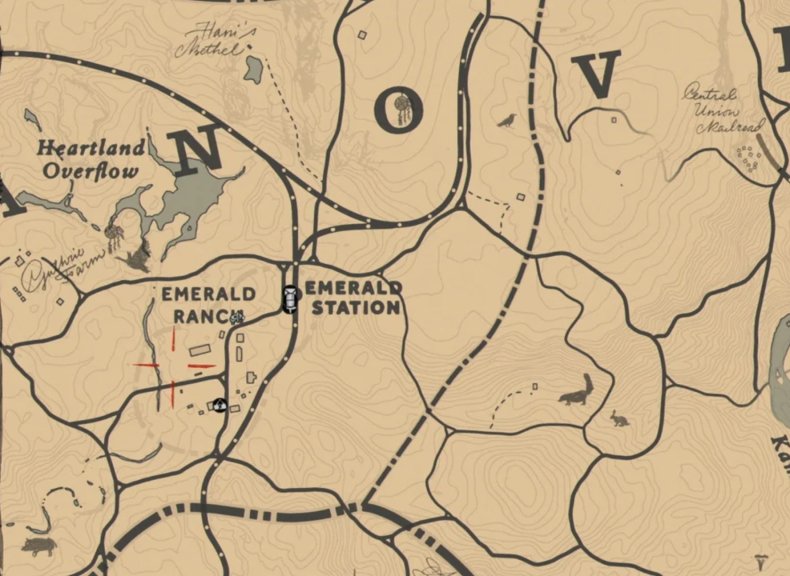 Once you've found Maggie, you'll next need a backwoods property to conceal your illicit distilling. You'll have your pick among five different moonshining shacks in the Grizzlies Mountains, Bayou Nwa, Hennigan's Stead (in New Austin), the Heartlands or in Tall Trees (West Elizabeth). Whatever you pick, the startup costs are steep, requiring you to shell out 25 gold bars to Maggie to get started moonshining.
Your moonshining shack will look like a normal homestead, but the basement will hide your secret operation. It's also where you can open an underground bar to serve your liquor. As you progress through Moonshiner missions, you'll get the opportunity to customize your saloon, build a dance floor and hire a band.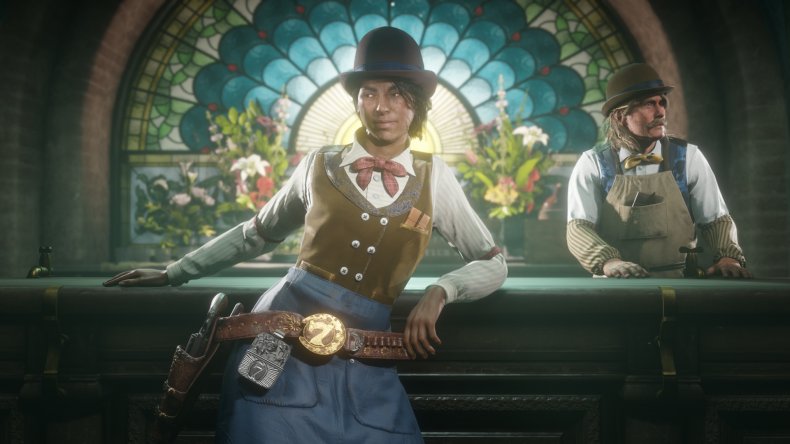 You'll also have the option to move locations, for a $250 fee. To do so, check out the "Camp & Properties" section of the player menu.
There's a lot to the liquor business in Red Dead Online, which will require you to source ingredients, manage the distillation process and handle shipments. It will also present an opportunity to start a business outside of your camp. Moonshiners will take on "story missions" (playable solo or with a posse) in which you'll help Maggie get revenge against her enemies. Along the way, you'll discover new recipes and build up your client list across the five states in Red Dead Online.
As with other Frontier Pursuits available in Red Dead Online, becoming a veteran Moonshiner will unlock unique equipment, apparel and accessories, including such weapons as a new sawed-off shotgun design and the flammable moonshine jug.
The new Moonshiner role is now in Red Dead Online, which is available for PlayStation 4, Xbox One and PC.