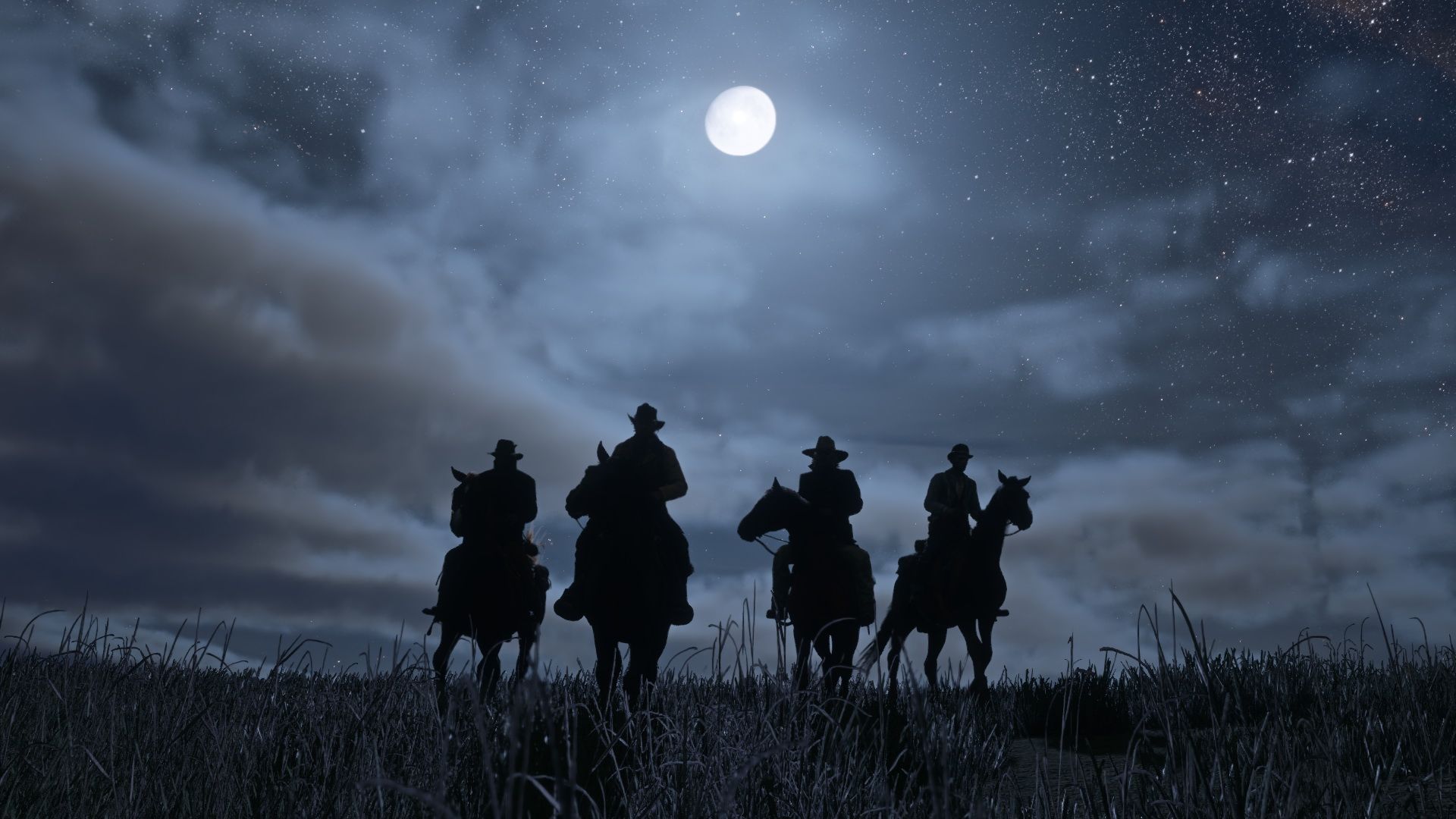 Red Dead Online is here. Kind of. When can you play it? Well, that depends on when you started playing the base game. The Red Dead Online beta already went live for players who purchased the Ultimate Edition on Tuesday, and player who logged in on launch day on Wednesday. Both days, Red Dead Online went live at 8:30 a.m. EST (1:30 p.m. GMT).
When Can You Play Red Dead Online on Thursday?
According to Rockstar's official launch plans, Red Dead Online will be open on Thursday, Nov. 29 for everyone who played between Oct. 26 and Oct. 29. Although the launch time is unconfirmed, the previous launches have occurred at 8:30 a.m. EST, so it's a safe bet it'll be unlocked for you sometime Thursday morning.
When Can You Play Red Dead Online on Friday?
Friday, Nov. 30 is THE day for Red Dead Online . If you weren't a part of the launch weekend fun when Red Dead Redemption 2 dropped Oct. 26, you can finally join the diehards online. Again, Rockstar hasn't confirmed the exact time the Red Dead Online beta goes live, but the pattern seems to indicate sometime around 8:30 a.m. EST.
There is an important caveat to remember regarding your Red Dead Online login, however. Rockstar uses its own data to determine when you logged in to play. There were a number of reports Tuesday that players who had purchased the Ultimate Edition couldn't log on. So if you're sure you played but can't log in, it could simply be an error on Rockstar's part.
How Do You Join the Red Dead Online Beta? Or Find Friends For a Posse?
It's as easy as can be. You'll see a menu icon for Red Dead Online in the top right of the title screen. Simply click on it to begin.
If you want to form a posse with friends after you login to Red Dead Online, here's what you need to do. First, push the left D-pad button to bring up Red Dead Online 's quick menu. You'll see an entry for Posse. Select it, and the game will locate any nearby posses that are open to join. If you're joining a friend's posse, just pick it from the list. If you want to start your own, select that option and go find friends to join you.
That's all there is to know about the Red Dead Online beta schedule for the week. If you'd like more details, we've broken down all the minigames and missions, the battle royale mode and what to do if you beat the game but aren't ready for online yet.