'Red Dead Online' Beta Update: 'Spoils of War' Expands Showdown PvP Options
A new Showdown mode called "Spoils of War" is out now for Red Dead Redemption 2's multiplayer mode Beta, Red Dead Online.
"Spoils of War" is a new addition to Red Dead Online Beta's Showdown Series, part of Rockstar Games' efforts to expand Red Dead Online's PvP options. "These player vs. player modes are tight, dramatic competitive matches that allow for quick structured gameplay sessions as well as being a great way to complete combat-based Daily Challenges," Rockstar said in a statement announcing the "Spoils of War" launch.
"A frontier take on capture-style multiplayer," "Spoils of War" pits 2-16 players against each other on two teams. Each side must defend their own stockpile and raid the enemy team's. The metric that matters is theft: steal more of theirs than they steal of yours.
To try out "Spoils of War" for yourself, look to the Featured Series tile in the Red Dead Online Beta launch menu or Quick Join in the Player Menu. You can also play "Spoils of War" Showdowns by visiting the Featured Series signpost on the map.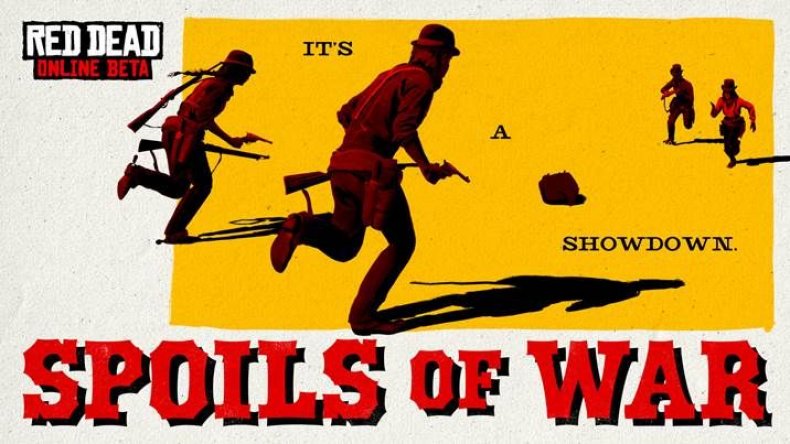 "Spoils of War" rounds can be played at several locations, including Fort Mercer and Valentine.
If you haven't checked in with Red Dead Online for a while, it's worth dipping back in this week, because Rockstar is doing quite a bit to sweeten the pot. All this week there will be a 20 percent XP boost in all Showdown Modes. Plus, win just one match of "Spoils of War" for a bonus reward: 8x Dynamite Arrows (which you'll find at the Post Office or in your Camp Lockbox).
Rockstar is also increasing inventory churn in the "Wheeler, Rawson & Co. Catalogue, introducing more limited-time, "Limited Stock" items. This week includes several outfits that will soon be unavailable:
The Tasman Outfit (for men)
The Danube Outfit (for women)
Tied Pants
Hitched Skirt (for women)
Winter Shotgun Coat
Gardenia Hat
Squat Stovepipe Top Hat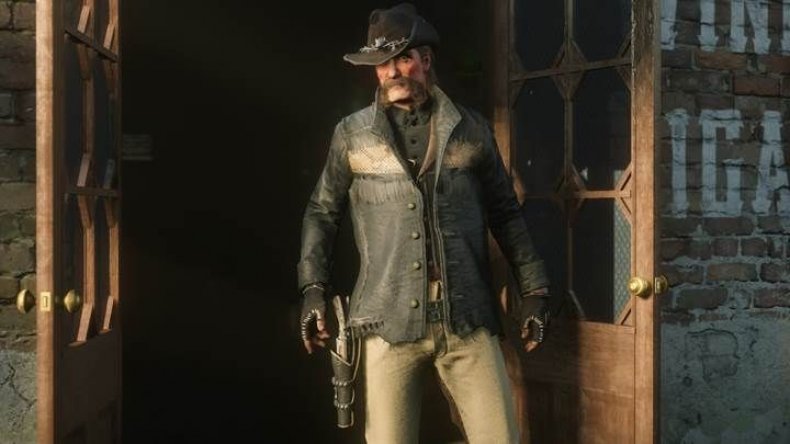 "Spoils of War" joins other new game modes added to the Red Dead Online Beta since launch, including the in-game event "Fool's Gold," which spawned golden armor on the map.
Several other Showdown modes have also been announced, with additional details expected soon regarding "Up in Smoke" and "Plunder."
Since its November 2018 launch, Rockstar has updated and changed Red Dead Online to reduce player aggression (or, at least, channeling it into other game modes), including modifications to player visibility on the in-game radar. The Law and Bounty system has also been updated since launch, now sending aggressive NPC Bounty Hunters to ride out against misbehaving players.