'Red Dead Online' Update: More Money for Everyone!
Red Dead Online has already been out for a week, and Rockstar has already updated the beta with some major tweaks. Most of these revolve around the in-game economy, and they all should get you pretty excited.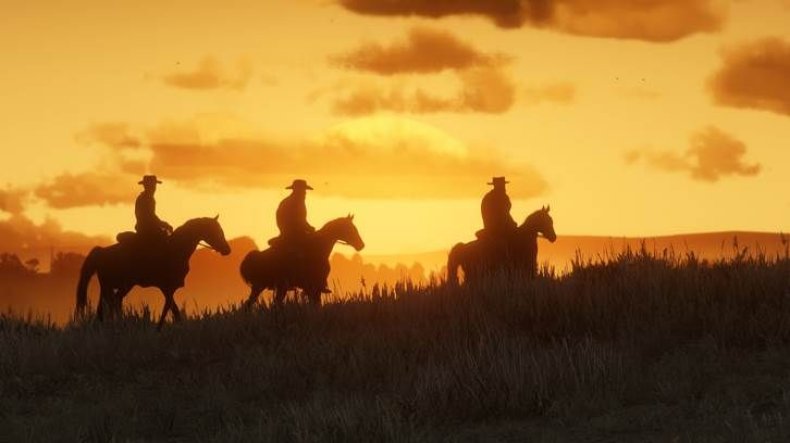 While we don't have proper patch notes, we do have a list of changes from Rockstar that players can expect to see implemented right now in Red Dead Online. The changes are as follows:
Increasing the cash and gold payments across a number of different activities including Free Roam Missions, Free Roam Events, replays of 'A Land of Opportunities' Missions, Showdown Series modes and more.
Reducing the prices of most weapons in the Wheeler, Rawson & Co Catalogue and Gunsmiths. For players that have already purchased weapons at the previous prices, we will automatically deposit the difference to player balances starting today - please look for an alert message the next time you log in to the Red Dead Online Beta to notify you of this change, refunds may take up until Monday, December 10th to reach all eligible players.
Balancing the values of select pelts, skins and fish as well as horse reviver and pamphlets.
While that doesn't include specifically how much more players can expect to earn for activities, or how deep the discounts for guns are, it is promising to see Rockstar make adjustments based on player feedback. The developer also raised the call for even more feedback, which can be provided here, if you have something to share.
As an added bonus, Rockstar will also reward all players who participated in the beta from launch up until 3 a.m. EST Dec. 7 with RDO$250 and a whopping 15 Gold Bars. These gifts should appear in bank accounts starting today, but may take up until Dec. 14 to finish rolling out. If you don't have the added cash and gold bars just yet, wait a week first before going to Rockstar Support.
Red Dead Online is still in beta, but it will be interesting to see how long Rockstar keeps it that way. Based on our experiences, Red Dead Online works pretty well and doesn't have many technical issues. Rockstar will likely remain in beta mode through 2018 and officially launch in early 2019.
So what do you think? Are you excited to see gamer-friendly changes coming to Red Dead Online's in-game economy? What other changes would you like to see in Red Dead Online before the game leaves beta? Let us know your thoughts in the comments section below.