'Red Faction Guerrilla' Remaster Confirmed For PS4, Xbox One, PC
Get your sledgehammers and space suits ready, because it's time to head back to Mars. Red Faction Guerrilla, the open-world destruction game, is getting the remaster treatment with a release for PS4, Xbox One and PC.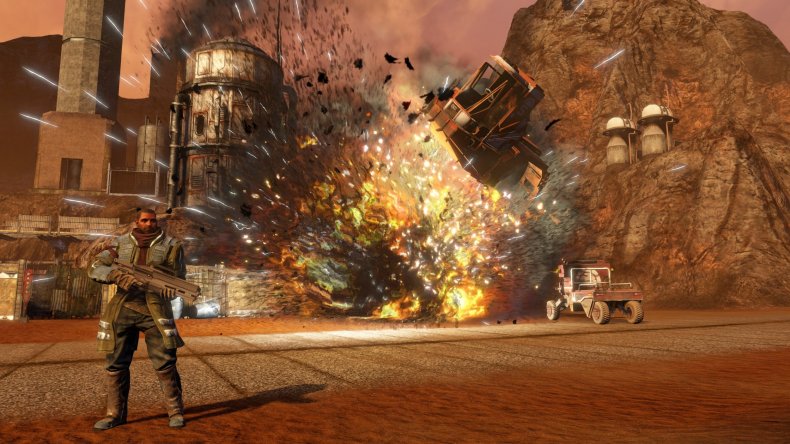 Like all other remastered games, Red Faction Guerrilla Re-Mars-tered will feature improved graphics and updated textures. Expect improved shadows and lighting, added shaders and native 4K support for PC, PS4 Pro and Xbox One X as well.
Red Faction Guerrilla was praised when originally released for having an impressively destructible environment. Nearly everything in the game could be destroyed, meaning missions offered countless possibilities for completion. With the remastered version, the destructive gameplay of Guerrilla remains while everything else gets a facelift.
No exact release date for Red Faction Guerrilla Re-Mars-tered has been confirmed but the game is scheduled to launch in Q2 2018. That puts the release somewhere between now and the end of June. A trailer for Red Faction Guerrilla Re-Mars-tered hasn't been released yet, so enjoy the throwback to 2009 with the original's trailer above.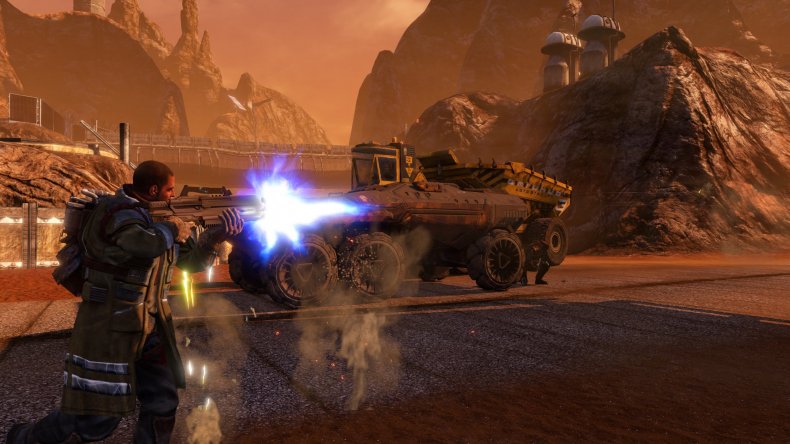 The multiplayer from the original Red Faction Guerrilla has also been updated, and will be included in the remastered release. Like the rest of the game world, the multiplayer features the same highly-destructible environments that are a staple of single-player Guerrilla .
So what do you think? Are you excited to play Red Faction Guerrilla Re-Mars-tered when it releases in the coming months? Will this be your first time exploring Mars, or did you play Guerrilla when it was originally released almost a decade ago? Let us know your thoughts in the comments section below.