Ranking Every Red Hot Chili Peppers Album, From Worst to Best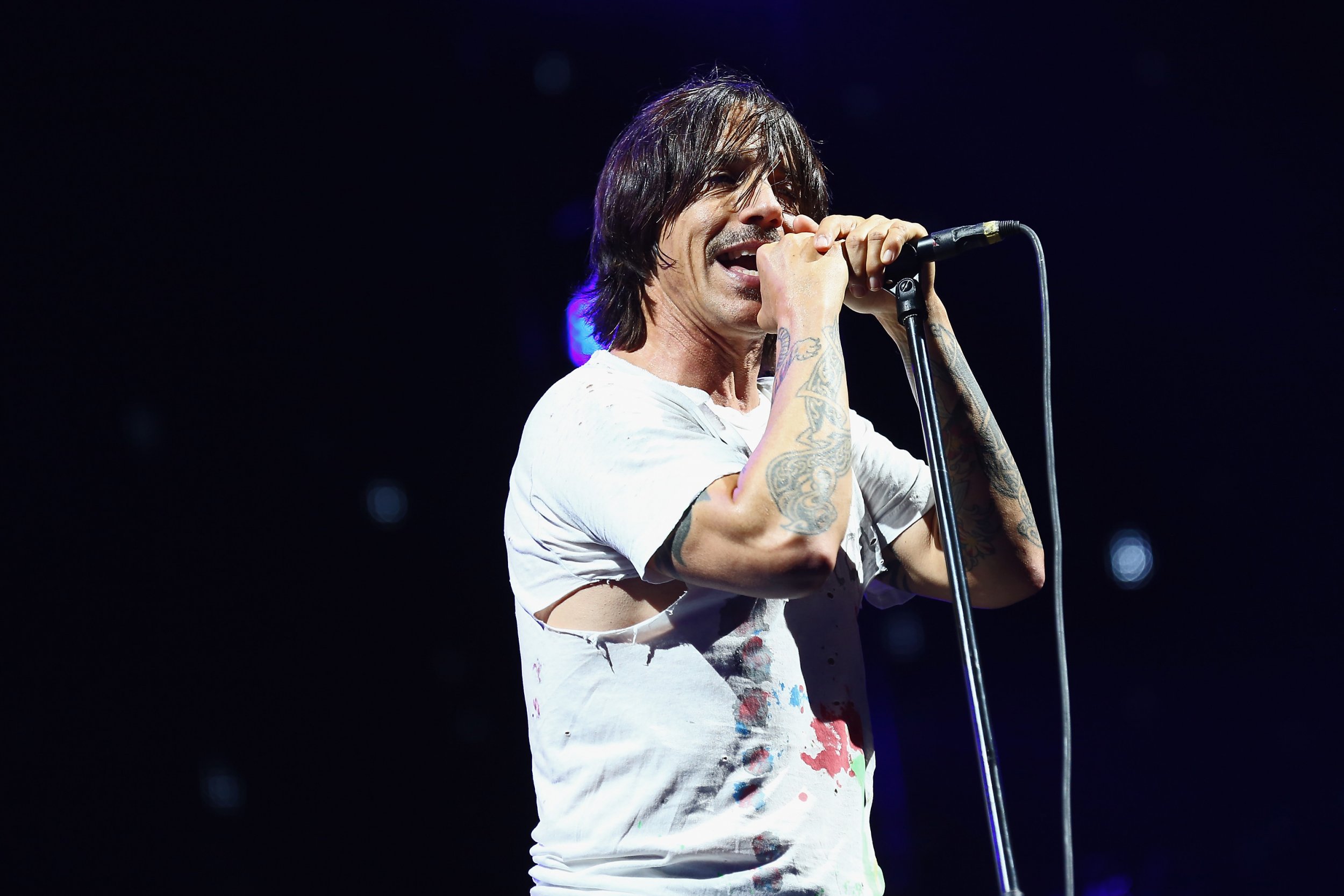 There is nothing more American than the Red Hot Chili Peppers.
Over a three-decade-plus career, the band's fertile mix of funk-rap aggression and bittersweet odes to California has tapped into a particularly depraved corner of the national psyche. We admit it: We can't resist. Whether you adore the band or think they belong in prison for crimes against poetry, you still recognize a Chili Peppers song the moment you hear it, and you probably vibrate along to the beat.
As the Peppers prepare to release The Getaway, their 11th studio album and first in five years, we've taken the liberty of ranking their discography from worst to best. The ranking includes every studio album, but not compilations like What Hits!? or Under the Covers.
If you have to ask what we ranked as best...you'll never know.
11. I'M WITH YOU (2011)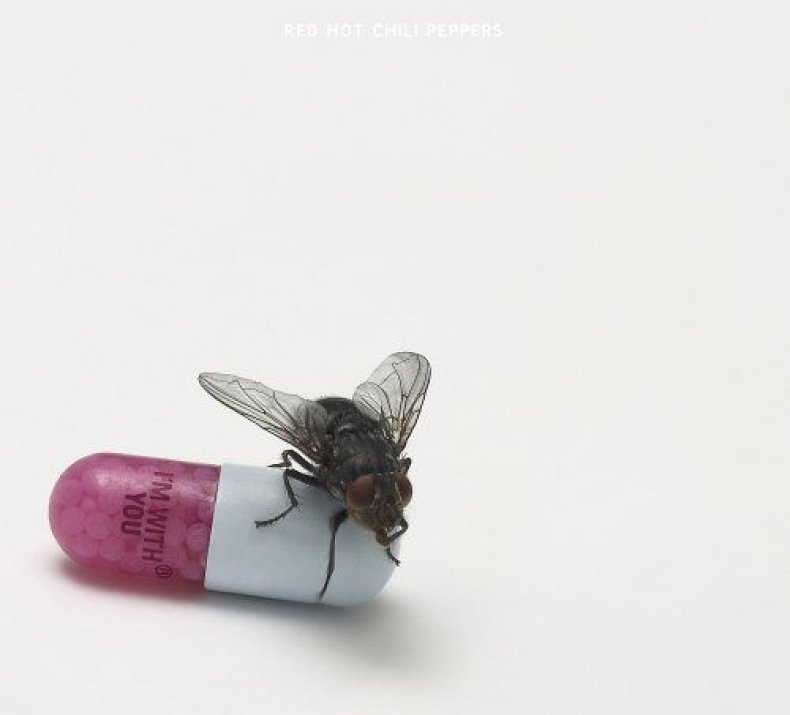 The album preceding The Getaway was the Peppers' last with longtime producer Rick Rubin and first with guitarist Josh Klinghoffer, who replaced John Frusciante in 2009. Despite the new blood, I'm With You almost plays like a Chili Peppers parody album, at least lyrically. Lead single "The Adventures of Rain Dance Maggie"—which is about, you guessed it, having sex with various women—includes raps like "Lipstick junkie be funky all he wanty" and "Little did I know her body was one delicious vinyl/To your neck of the woods/I want to lick a little bit," as well as other bits of vaguely sexual word soup that are nonsensical even by the band's lofty standards. The album reached No. 2 on the charts, but sales paled in comparison to those of Stadium Arcadium. It's probably not a good sign when an album's cover art is more memorable than any of its songs.
10. THE GETAWAY (2016)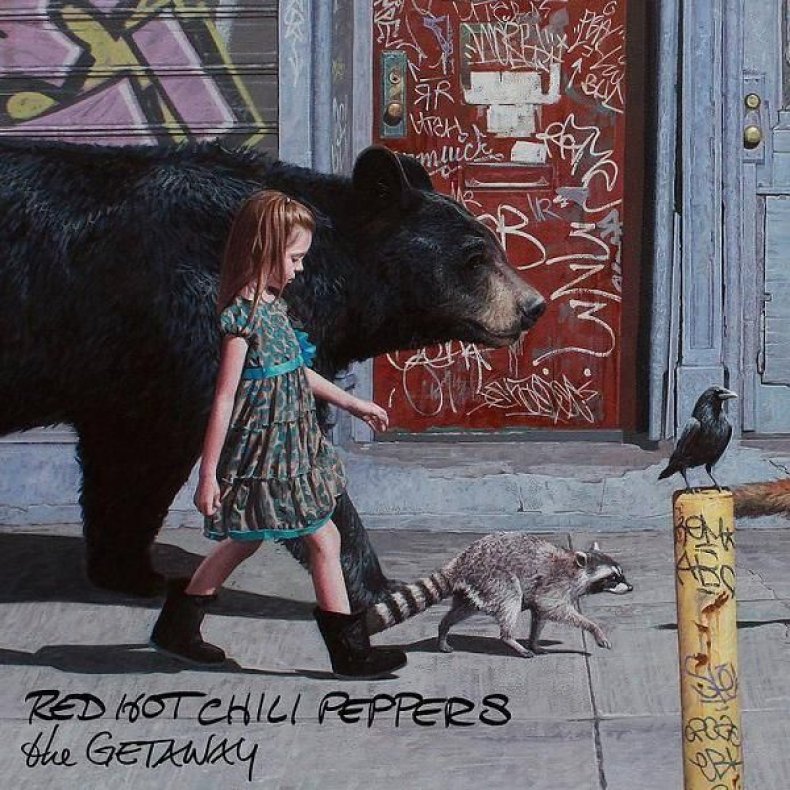 After a five-year gap, The Getaway, with new producer Danger Mouse, was apparently meant as a new beginning. But it's not a reinvention. Aside from the solid first single, "Dark Necessities," it's not a particularly inspiring stab at maturity either. It's just kind of boring. Danger Mouse's electronic touches, like the percussive hiss that opens the record, hardly distract from the perception that this is the Peppers' least funky album ever—and that Frusciante's melodic contributions are sorely, sorely missed. "Detroit" and "This Ticonderoga" provide a jolt of needed energy, but it all feels like a pale shadow of the band's glory days. At least the album art's cool.
9. THE UPLIFT MOFO PARTY PLAN (1987)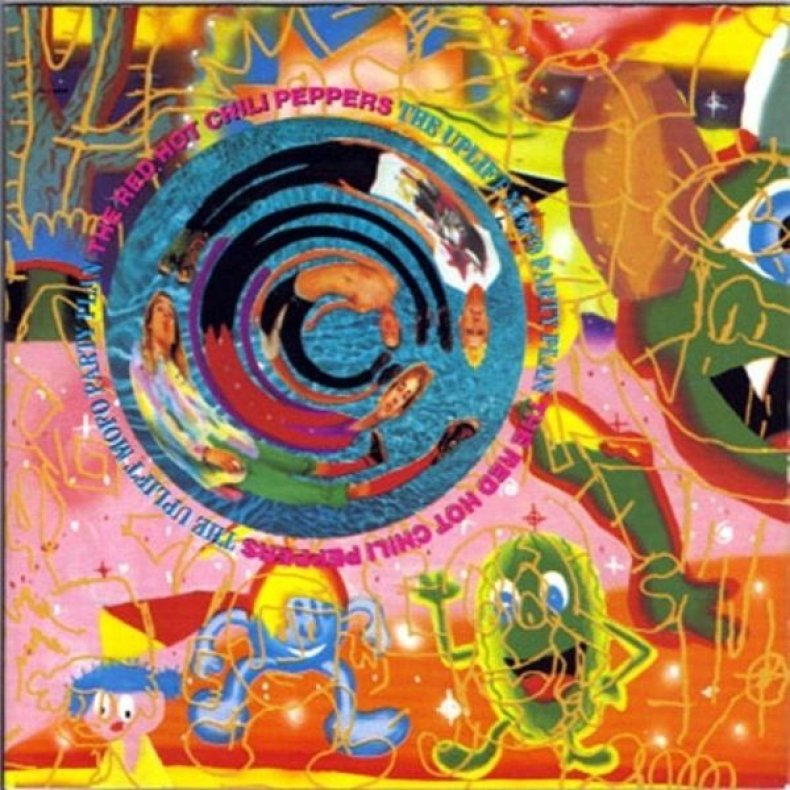 The final Chili Peppers album with the late Hillel Slovak is a messier affair than Freaky Styley. The Uplift Mofo Party Plan starts strong, with a slew of fierce rockers ("Fight Like a Brave," "Backwoods") and psychedelic diversions ("Behind the Sun"), but side B gets bogged down in excessive sexism and macho posturing ("No Chump Love Sucker," "Party on Your Pussy"). Plus, a rap-metal take on Bob Dylan's "Subterranean Homesick Blues" might be the band's least necessary cover to date. The album's sessions were troubled by drug problems, and Slovak succumbed to his heroin addiction shortly after the record's tour. The highlights are worth a listen for fans, but Uplift Mofo is the least focused of the early RHCP releases.
8. THE RED HOT CHILI PEPPERS (1984)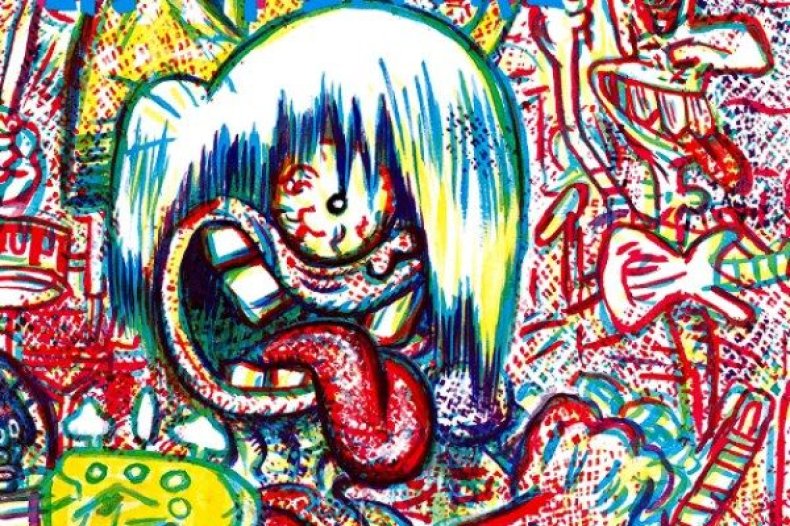 In 1983, high school classmates Anthony Kiedis, Michael Balzary, Slovak and Jack Irons formed a band to play a one-off show in Los Angeles. It went well, and they decided to keep playing. That went well too, and record label EMI decided to sign them to a contract. With Jack Sherman and Cliff Martinez replacing Slovak and Irons—who'd left to focus on another project—the Peppers released their self-titled debut album in 1984. They weren't thrilled with the result, later calling the album too polished. But it brought them a fan base and served as a learning experience for the following year's more confident Freaky Styley, which would see both the return of Slovak and the Peppers coming into their own as funk artists. The songs here are loose and energetic ("Get Up and Jump," "Out in L.A.") but often feel like underdeveloped sketches of what would come.
7. ONE HOT MINUTE (1995)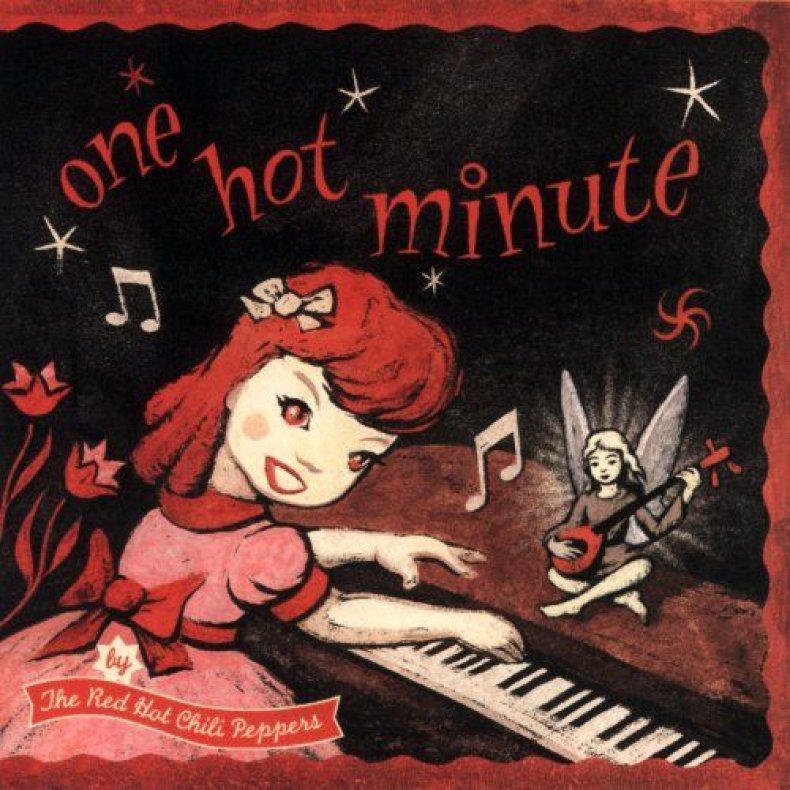 One Hot Minute isn't that bad. One Hot Minute isn't that bad. Repeat after me: One Hot Minute isn't that bad! This troubled 1995 album gets a bad rap, but that's probably because it dredges up some terrible memories for all involved: The band was stuck with writer's block, Kiedis was relapsing with his heroin and cocaine habits, Frusciante was out of the group and battling his own near-fatal drug addiction, and replacement Dave Navarro struggled to fit in with a band that forced him to perform at Woodstock with a giant lightbulb on his head. The result is the Peppers' darkest and weirdest album, which, while pretty uneven, isn't necessarily a bad thing. Songs like "Warped," a psychedelic cry for help, and "Transcending," an affecting tribute to River Phoenix, make a compelling portrait of a band sinking into despair. Plus, "Aeroplane" is one of the Peppers' best singles, period.
6. STADIUM ARCADIUM (2006)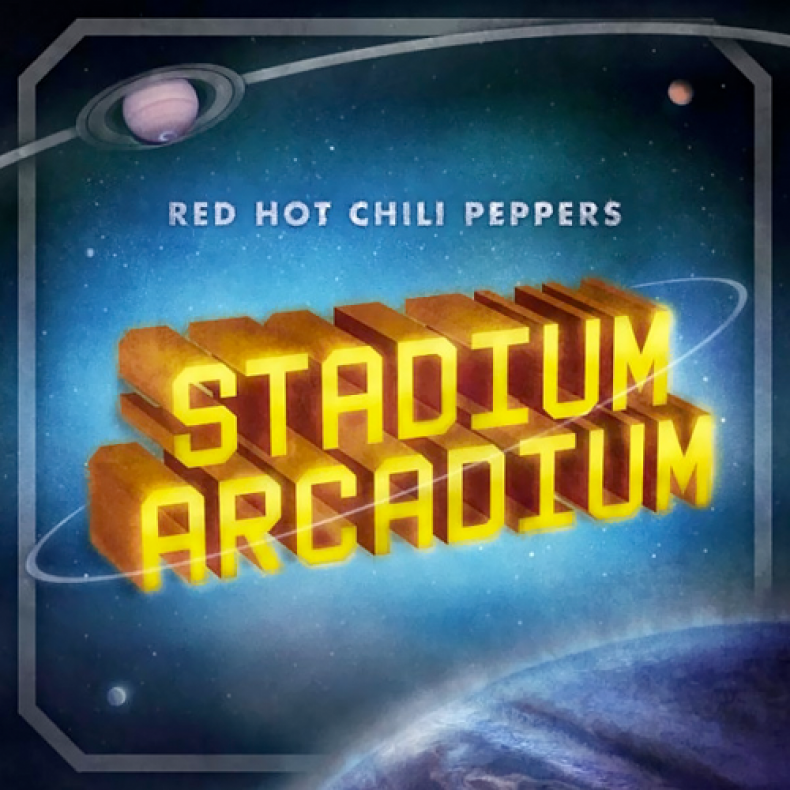 Stadium Arcadium has tons of great songs, formidable funk ("Warlocks," "21st Century") and fantastic guitar work. So why isn't it ranked higher? It's just way too long and doesn't have the breadth to justify its 122-minute run time. Most double albums shouldn't be double albums, and 2006's Stadium Arcadium is no exception. It was almost even longer. The band initially planned to release 38 songs over the course of three album installments, but wound up condensing their first batch of post-By the Way material down to a meager 28 tracks. Many of them are memorable, some not so much, but either way, Stadium Arcadium was one of the Peppers' most successful albums to date, garnering the band seven (!) Grammy nominations and earning them their first No. 1 ranking on the Billboard 200. It also marked beloved guitarist Frusciante's last album with the band, and his funky riffs and transcendent solos carry the album from start to finish.
5. BY THE WAY (2002)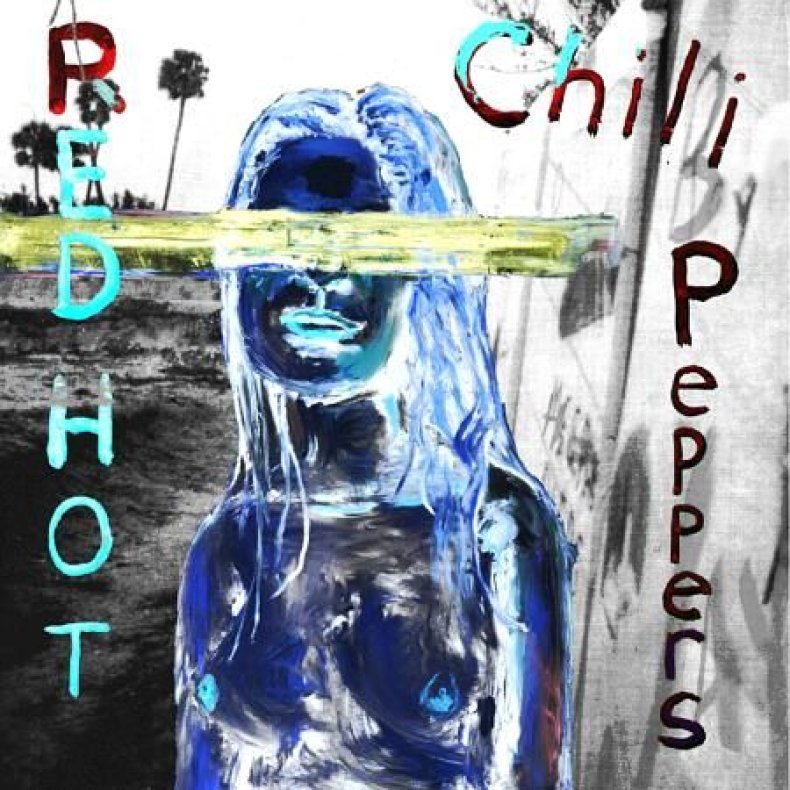 There's a lot of the same feel on the even-keeled By the Way, which is reminiscent of its predecessor, Californication. That isn't to say the album isn't great, just that each individual song is less distinct. It's the kind of album you'd do well to pop into your car's stereo for a mellow drive with the windows rolled down. There are exceptions to By the Way's chill, melodic nature—"Can't Stop," for example, weaves in some harsher guitar riffs and mild "yelling," as your mom might call it—but for the most part, this is an album for those who prefer the Peppers' softer side. Kiedis convincingly ditches rapping for crooning on the lovely "Dosed" and "Tear," and the Beach Boys-inspired harmonies are a nice touch. The band gets some extra kudos for using the word zephyr in a song title.
4. MOTHER'S MILK (1989)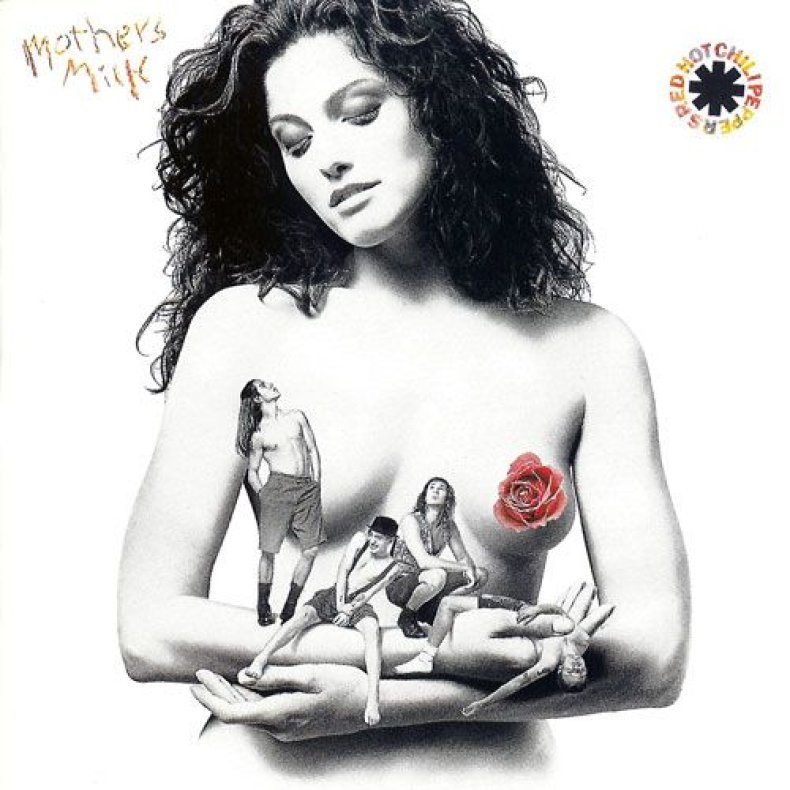 Look up "transitional album" in the dictionary and you'll find Mother's Milk. Reeling from the loss of founding guitarist Slovak (who died) and drummer Irons (who jumped ship), the Peppers recruited 18-year-old Frusciante and a long-haired metalhead named Chad Smith and realized their best work was still ahead. Mother's Milk contains the best of both eras: testosterone-fueled funk from the band's '80s heyday ("Subway to Venus," "Johnny, Kick a Hole in the Sky") and compelling hints of more melodic fare ("Taste the Pain," "Knock Me Down"). The record brought the group its first taste of mainstream success (and paved the way for a major-label deal) as thousands of scolding parents looked on in horror.
3. CALIFORNICATION (1999)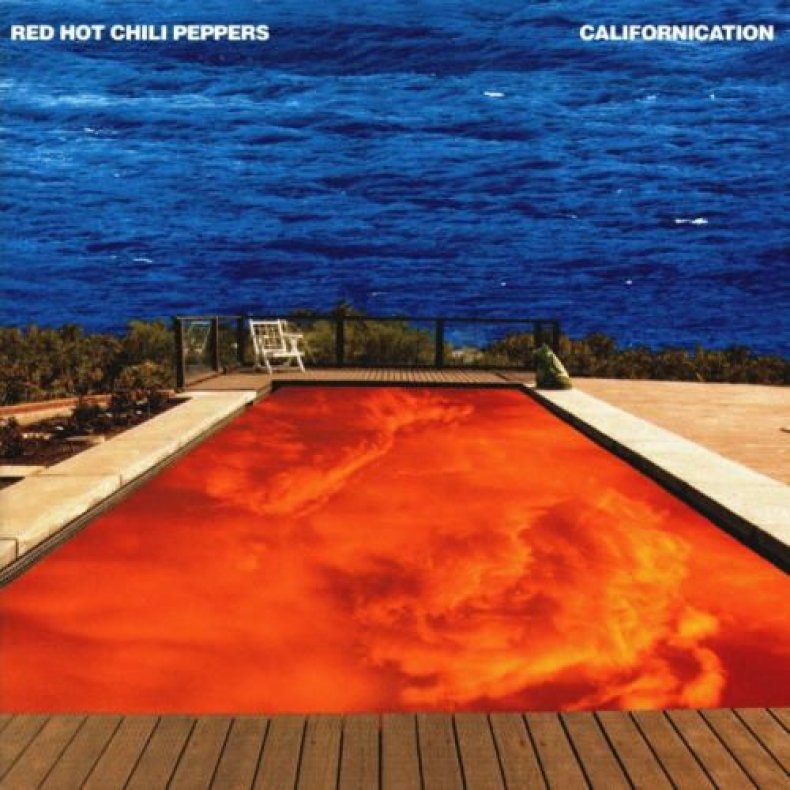 Californication marked both the triumphant return of Frusciante (after his first departure) and the turning point for the band's more subdued, MTV-friendly direction. The record went on to sell over 15 million copies worldwide, and you'd be hard-pressed to count all the hits on one hand—"Scar Tissue," "Californication," "Around the World," "Otherside." Reflective and obsessed as ever with the Golden State, Californication is the sound of a funk band emerging from a dark funk. The songs on Californication linger—you'll want to hear some of them over and over. Most rock radio stations won't give you a choice.
2. FREAKY STYLEY (1985)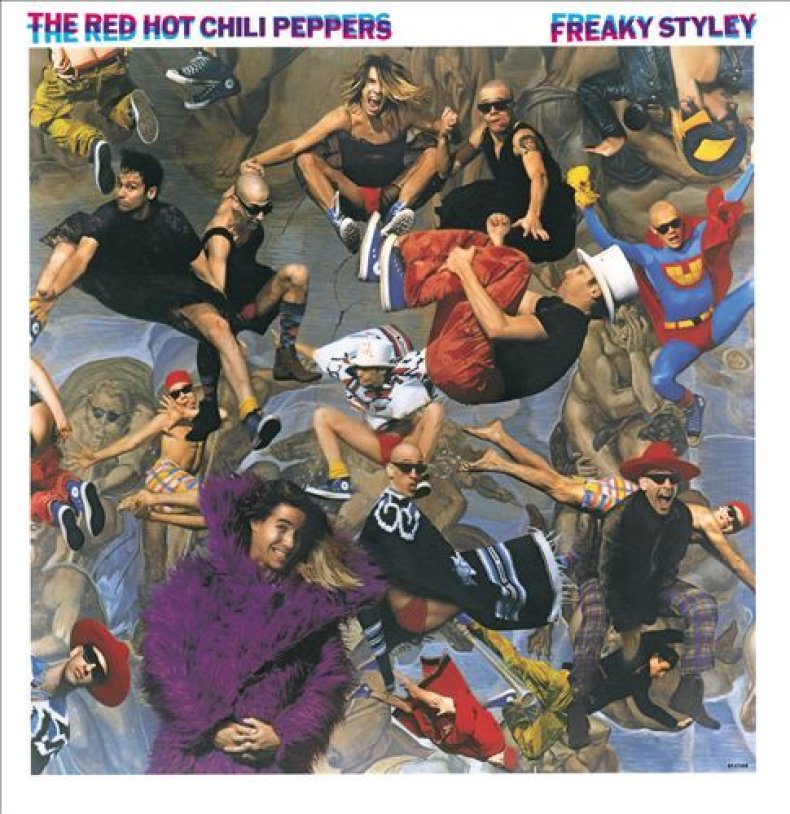 Their 1984 self-titled debut helped the Peppers establish a following, but the band knew they could do better—the recording was not as raw and funky as they felt it could have been. Enter George Clinton, whom the band convinced to produce the follow-up effort, 1985's Freaky Styley. With Slovak back on guitar, the Peppers clicked immediately with the Parliament frontman, and the result is a roller-coaster collection of weird, subversive funk, punk and rap that would come to define the band's pre-Blood Sugar Sex Magik identity. With Clinton producing and Sly Stone's "If You Want Me to Stay" on the track list, Freaky has the Peppers' beloved '70s funk in its DNA.
1. BLOOD SUGAR SEX MAGIK (1991)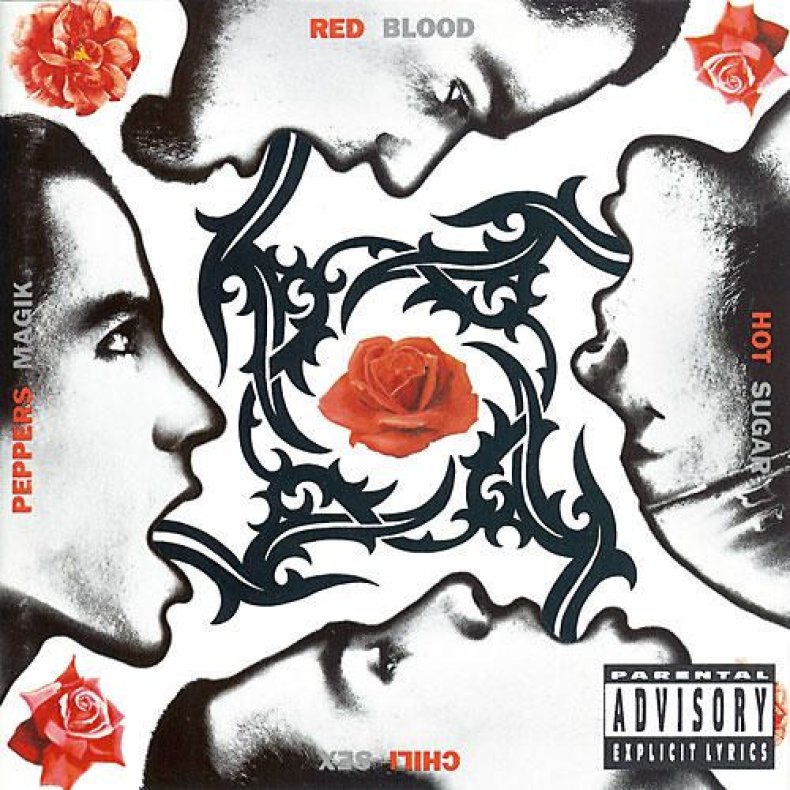 Here's where it all clicked: a haunted mansion, tight band chemistry, Frusciante's consistently remarkable playing, strong singles and an indispensable collaborator in Rubin. You know the hits, whether nonsensical ("Give It Away") or confessional ("Under the Bridge"). The real measure of greatness is the non-hits, which are among the Peppers' funkiest ("Funky Monks," "If You Have to Ask"), prettiest ("I Could Have Lied"—weird but true, this song is about a romance with Sinéad O'Connor) and most bizarre ("Sir Psycho Sexy"). If you lived through the '90s, Blood Sugar Sex Magik is the cassette tape you treasured when Mom and Dad weren't looking. It's the closest thing to a masterpiece in the RHCP canon. Plus, it's the only 13-million-selling album ever to contain the lyric "There's a devil in my dick and some demons in my semen."